How to find the cheapest electricity deals on the market
If we were to give you £400, how would you spend it?
We can't give you £400, but we can save you that amount! How? By switching you
to a cheaper energy supplier to cater to your needs.
Are you looking to find the cheapest electricity prices on the market but not sure where to start? Then you've come to the right place. Multiple suppliers claim to offer the cheapest electricity deals, but the truth is it often depends on several determining factors; such as how and when you use your power, where you live and what kind of energy you want. Once you find the right energy tariff for you, the decision to switch suppliers couldn't be easier.In this guide we'll provide information about the most affordable suppliers but also give you more information about the different types of tariff and how they work.
Last update: November 2022
As you may have heard on the news, the UK energy market is currently under an immense amount of stress as a result of a global gas shortage driving up costs and putting several energy suppliers out of business. To learn more about this and stay updated on a daily basis you can read our page on the UK energy crisis.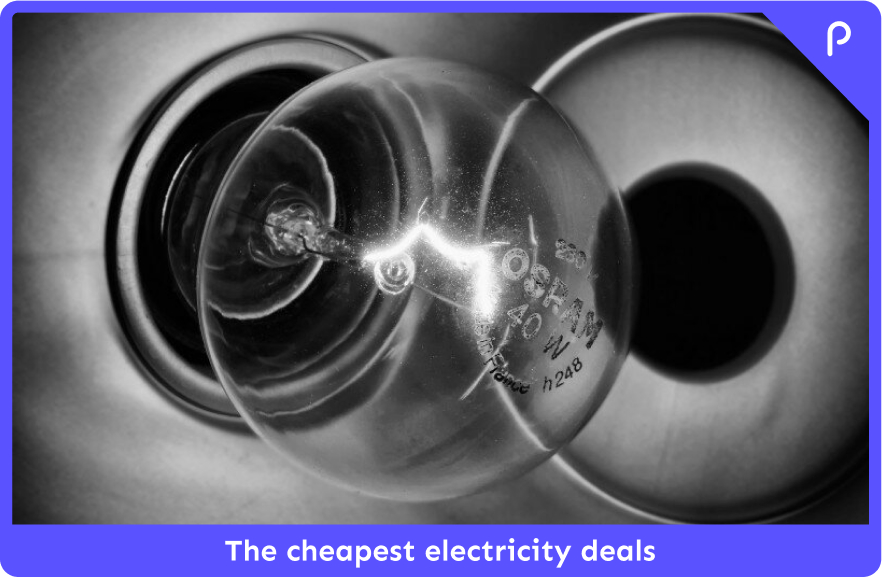 Being on the tariff with the single cheapest rate per unit of power, measured in kilowatt hours (kWh) is not always a guarantee of getting the lowest bills. The energy market can be very confusing at times. There are dozens of suppliers and hundreds of tariffs, all offering an array of enticing rates and advantages. However, don't fret, because that's why we are here! Our experts cans search for the cheapest deals and find the right plan for you! All you need to do is give us a call at the number on the top of the screen.
Who is the cheapest electricity supplier?
Every electricity supplier charges different rates for its units of power. In fact, suppliers will often charge different rates depending which of their tariffs you are on. That's why it can be so confusing. You might have heard that a supplier is cheap but when you look at a tariff, it can seem expensive, because all tariffs are aimed at different types of energy users. In general, the cheapest electricity rates can be found on fixed rate tariffs. These are tariffs where you have to commit to a period of time paying a certain rate. This is opposed to a variable rate tariff which sees the rate you pay go up and down with wholesale costs, seasons and the price cap fixed by Ofgem. Variable rate tariffs are usually open ended. Around 60% of UK households are on variable rate tariffs, as these are the tariffs you automatically end up paying when a fixed rate deal expires. Just by switching to a fixed rate, even with your current supplier, you could save. Paying by direct debit can also help you to cut down your bills. Here is a list of the current cheapest suppliers in the UK, based on the average electricity use of 3100kWh a year, across all regions of the UK.
How do I find the cheapest electricity supplier?
The information in the table above is subject to change. Energy companies are always competing to be the cheapest. They offer great deals on their fixed rates, which entice you in for a period of 12 months. After which many people just slide on to more expensive variable rates. Energy companies count on this kind of inertia, offering enticing fixed rate deals as a loss leader. However, once your fixed rate deal has expired there is nothing to stop you switching to another fixed rate deal, either with the same supplier or another. Some fixed rate deals have exit fees, which means you have to pay a charge if you want to leave your contract early, but standard variable rates do not. Meaning you are free to switch whenever you feel like it. Have a look at your current bill to see how much you are paying and what tariff you are on. Take a monthly average and see if it is more than the above rates. If so, a quick and easy switch could instantly help you to save.
Which supplier offers the cheapest electricity in the UK?
Following you'll find an overview of the three cheapest electricity offers:
The cheapest available electricity tariffs in the UK
But not all of the above electricity offers are also currently available. For this reason, following you'll find the available offers.
How to compare electricity
If you want to compare electricity prices, then you can search around online at the various suppliers trying to find a cheaper rate. However, this can be time consuming and suppliers often ask you for details about your existing usage, location and current supplier before giving you a quote.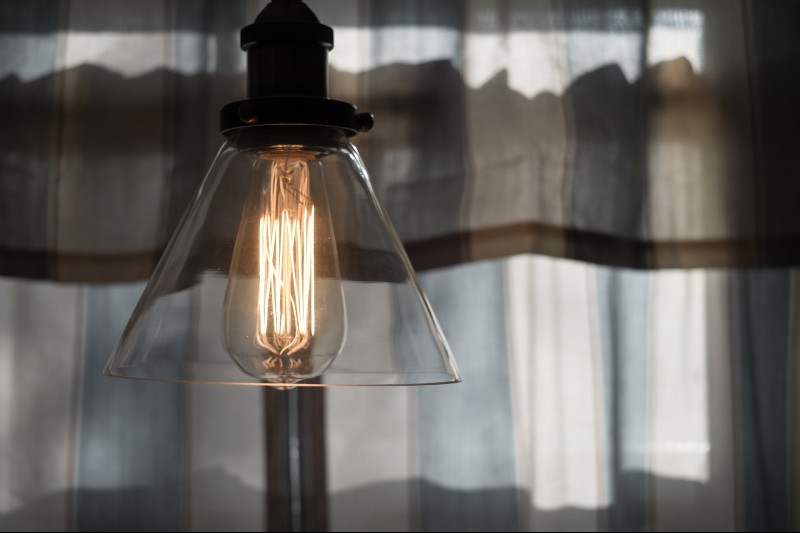 What is a cheap electricity rate?
The Department for Business, Energy & Industrial Strategy(BEIS) declared the average cost for standard electricity in the UK in 2019 was 16.3 p/kWh. However, there was variation across the UK, with Northern Ireland paying 17.8 p/kWh and London paying just 15.4 p/kWh on average. Look at your most recent bill and it should give you the price you are paying per kWh. If it's less than 16.3p/kWh then you are on an affordable tariff. However, it's worth finding out what your regional average is too, as it may be possible to make even bigger savings.
What is a good price for electricity per kWh in the UK?
Of course, there are other factors at play in the world of energy than just cost. Many of us are concerned about energy production and make the conscious decision to try and use energy from sustainable sources. In the UK there are a number of suppliers who offer a fuel mix that comes entirely from sustainable sources, such as wind and solar power. Companies like Octopus Energy and Green Energy UK offer 100% renewable electricity. Co-op Energy also offers a tariff that gets all its power from community energy sources. In many cases, this energy is slightly more expensive but people are willing to pay a small premium for the knowledge that they're doing their bit to reduce their footprint. In these cases, paying slightly more than the 16.3p average can still be good value. It's also important to remember that it's not just the cost of the electricity you consume that you have to consider.
Electricity prices per kWh explained
If you look at your electricity bill you will see that there are two rates. One is for the rate you pay per kWh. The other is for the standing charge. This is the rate your supplier charges you per day to deliver electricity to your home. These costs cover the maintenance of the network, billing and meter reading, and other services. So, in addition to looking at the price per kWh of power you use, you also need to consider the standing charge. It's worth taking a closer look at the kWh too. A kWh is when 1000 watts of power has been used for one hour. So, if you have a 500w washing machine, this would need to be running for two hours in order to use a kWh of power. So, the less powerful your appliances are in terms of wattage, the less energy you will consume.
Which energy supplier has the cheapest standing charge?
Standing charges range from about 5p to 60p per day, depending on your choice of tariff and location in the UK. It is paid at a flat rate, meaning it does not go up or down over time, unlike the cost per unit of power on variable rate tariffs. In 2016, Ofgem removed the legal requirement to have a standing charge. There are currently two energy suppliers in the UK who have opted not to use it: Ebico's Zero Green Fixed and Utilita's Smart Energy tariffs. This might sound like a great deal but the reality is that the price per unit is high and these tariffs are really only suitable for second homes that are left empty for much of the year.
What time is the cheapest electricity rate?
It gets more complicated still. The price you pay per kWh can vary according to the seasons if you are on a standard variable rate. However, it can also vary according to the time of day. You can get special meters called Economy 7 and Economy 10 that charge you cheaper rates for 7 and 10 hours of the day respectively. These cheaper rates are generally available at night, between 12am and 7am (with some in the evening for Economy 10 meters) and are most suited to properties that use storage heaters. These can charge up overnight when rates are lowest, slowly releasing heat throughout the day when rates are more expensive. Most standard meters use just one rate per kWh of power, at any time of the day or night.
How do electricity providers set electricity prices?
Energy providers set their prices per kWh according to a number of factors. These include:
Time of the year – power is generally more expensive in winter as it is in greater demand
Location – some areas of the UK are more expensive than others
Wholesale prices – the global energy industry sees prices fluctuating regularly, with some of these changes trickling down to consumers
What is a dual fuel tariff and do I need one?
A dual fuel tariff is one that provides both gas and electricity from the same supplier. The major benefits of this are:
Better rates available for both fuels
Less admin as only one bill at the end of the month
Discounts may be available
However, you do not have to have a dual fuel tariff and can choose to be supplied for your gas and electricity separately. Around four million homes in the UK have no mains gas connection so dual fuel tariffs are not always an option.
Am I eligible for the Warm Home Discount?
The Warm Home discount is a government-run scheme that offers reduced rates for people meeting certain criteria. These include customer households with a child aged five years or less or for account holders in receipt of Child Tax Credit. This also includes disability or severe disability elements, Disability Premium, or Pensioner Premium.
What country has the cheapest electricity?
Thanks to a wealth of crude oil supplies, the country of Qatar enjoys the world's cheapest electricity. The average household there pays less than 0.02p per kWh.
Is electricity free in any country?
Turkmenistan used to offer free electricity to its citizens. However, the policy was described as 'ineffective' and the scheme ended in 2014. Some people still receive free energy, however, on a means tested basis.
How can I get cheap electricity bills?
As well as finding cheaper electricity and making the switch to a more suitable tariff, there are some steps you can take to bring down your energy bills. These include:
Turn off standby appliances
Install a smart thermostat
Turn down your thermostat
Install a more efficient boiler
Wash clothes at a lower temperatures
Be smarter about water – take shorter showers rather than deep baths
Think about how well your home is insulated
Use up to date appliances
How do I switch to a cheap electricity deal?
If you want to switch to a cheaper electricity deal, you can get in touch with our switching team. They will help you to find a better value tariff for your needs and take care of all the switching admin for you. The service normally takes between two to three weeks to complete (which includes a 14-day cooling off period when you can change your mind). There will be no disruption to your supply.
Would you like to know more about electricity prices? Great! Check out some of our related articles
cheapest electricity
average electric bill
To see energy suppliers in the UK that offer competitive rates, check out our list below:
[cta-fullwidth-single information="Free Service" img="https://d11o8pt3cttu38.cloudfront.net/wp-content/uploads/sites/28/2022/10/frame-1216.svg" position="center" app-link="https://www.papernest.co.uk/call-me-back/" app-text="Find out more" icon="fa-phone" information="Free Service"]
Looking to switch energy deals?
Leave your phone number to request a call back from us!
Find out more
FAQ
What information do I need to compare electricity suppliers?
You will need to know your existing supplier and tariff choice and have rough usage figures for the last year. You will also need to know your existing address. This is generally enough to be able to compare prices at both supplier sites and with switching services. Most of this information will be on your most recent electricity bill.
Is it cheaper to use electricity at night?
It depends if you have an Economy 7 or 10 meter. These are special meters that use two separate rates for power throughout the day. If you have a standard meter, then your power will be charged at the same rate, no matter what time you use it.
What is the average cost of electricity per kWh?
The average cost for one kWh of electricity in the UK is 16.3p. However, there are slight variations depending where you are in the country.
Does cheap electricity mean poor customer service?
No, it doesn't. Some of the best suppliers are those that offer good rates and good customer service. You shouldn't have to put up with poor service just to save money on your energy bills.
Updated on 11 Nov, 2022