Energy Tariffs: How to Compare Energy Prices
Needing to switch up a few things in your life?
By switching energy suppliers you can save up to £400.
All you have to do is give us a call. So what are you waiting for?
Monday to Friday – 8.30 am to 5.30 pm
Needing to switch up a few things in your life?
By switching energy suppliers you can save up to £400.
All you have to do is give us a call. So what are you waiting for?
Monday to Friday – 8.30 am to 5.30 pm
Believe it or not, the UK as a whole has a serious problem when it comes to its energy spending: Domestic and business energy consumers are overspending by [over £800 million] on the gas and electricity we use. Yet, surprisingly, few of us (around 50%) switch our energy tariffs regularly. When we don't switch energy tariffs we can find ourselves on expensive default tariffs that can send our energy prices soaring.
Last update: April 2022
As you may have heard on the news, the UK energy market is currently under an immense amount of stress as a result of a global gas shortage driving up costs and putting several energy suppliers out of business. To learn more about this and stay updated on a daily basis you can read our page on the UK energy crisis.
Switching suppliers will neither inconvenience you, nor cause any disruption to your gas or electricity supply. In fact, the energy regulator Ofgem recommends switching suppliers and tariffs every 12-18 months to keep prices competitive.
What is an energy tariff?
An energy tariff is simply the kind of energy plan you have for your home. It dictates things like the rates you pay, when energy is cheapest and how long the prices you pay are protected for. Your energy tariff is usually made up of two components:
Unit rates for gas and electricity
Daily standing charges for each fuel
The unit rates are matched to the wholesale cost of energy that the supplier pays. Some make a small profit on these rates. However most profits are made from the daily standing charge. This covers all the myriad costs that come with running an energy company as well as the supplier's profit margin (which is usually smaller than you may think). There are some tariffs available that have no standing charges. But these have much higher unit rates, making them impractical for those with all but the lowest energy usage.
Some suppliers have a modest range of 3 or 4 tariffs. Some (like Bulb and So Energy) have just one. Others have dozens (Scottish Power, for instance, has over 30). As such, it's easy to become bamboozled by the sheer range of energy tariffs on offer. Here we'll look at some of the different kinds of energy tariffs so you can think about which is the best fit for your home.
Fixed energy tariffs
Fixed energy tariffs protect your gas and electricity unit rates and standing charges for a set period of time. In most cases, suppliers offer tariffs that last for either 12 or 24 months. These are usually the cheapest energy tariffs that a supplier offers. These insulate energy consumers from rising energy prices if the wholesale cost of energy goes up.
You are expected to remain in these tariffs until they expire. If you switch suppliers before your contract's expiry, you will usually have to pay an early exit fee. These are usually between £25 and £35 per fuel. However some have early exit fees over £50 per fuel, some (like So Energy) have early exit fees of just £5 per fuel, while others (like Octopus Energy) have fixed rate tariffs with no early exit fees at all.
There are two circumstances, however, where you can switch without having to pay an early exit fee:
Within the 14 day "cooling off period" you get after switching suppliers
Within the 49 day "switching window" before your tariff's expiry date
Variable energy tariffs
Unlike fixed rate tariffs, variable rate energy tariffs are on rolling contracts, and prices rise and fall in line with the cost of wholesale energy. But which one to choose? Fixed or Variable?
At the time of writing, variable energy tariffs offer fairly good value for money, as the wholesale cost of energy is fairly low (along with the price of crude oil). However, if energy prices rise, so will your bills.
Your energy supplier is [required by Ofgem] to provide 30 days' notice of price changes. And because variable tariffs are completely open-ended, you can switch any time you like.
It typically takes between 15 and 20 days to switch suppliers, which will give you ample time to find a better energy deal.
Standard tariffs
Standard or default tariffs tend to kick in when you're on a "deemed contract". This usually happens when either:
You move into a new home to which the supplier provides energy
Your fixed rate tariff expires
Standard tariffs are variable tariffs, and while they are rarely the cheapest tariffs on the market, they at least have no exit fees so you can switch at any time… which you definitely should, sooner rather than later.
Economy 7 & Economy 10 tariffs
Most energy suppliers will make their tariffs available to customers with dual-rate meters like Economy 7 or Economy 10. These meters offer cheaper energy in off-peak hours. These hours vary depending on where you live. However, Economy 7 off-peak hours are likely to be somewhere around 10:30pm-12:30am until 5:30-7:30am. Economy 10 meters provide 3 off-peak hours in the afternoon (e.g. 1pm-4pm), 2 in the evening (e.g. 7pm-9pm) and 5 overnight (e.g. midnight-5am).
When looking for a new energy supplier, it helps to get a good idea of your peak and off-peak energy usage, in order to find the best rates to suit your needs.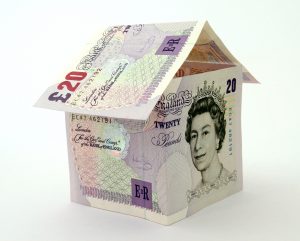 Prepayment tariffs
Prepayment tariffs are available for customers who have prepayment meters. These usually have a key or card that is topped up at Pay Point locations around the country. Alternatively, you can top up your meter using your energy supplier's online customer portal or app.
Although prepayment tariffs tend to be more expensive than those for traditional crest meters, there are a number of suppliers that specialise in prepayment tariffs. These include:
E Energy
Nabuh Energy
Boost Energy
Utilita
Single energy
A single energy tariff provides just one fuel (i.e. gas or electricity). You may choose these kinds of tariffs if your property only uses one fuel, or if you find that it's cheaper to use separate suppliers to provide your gas and electricity. This is rare… but not unheard of.
Dual fuel tariffs
Most energy suppliers offer dual fuel tariffs that give customers a discount (usually around 15%) when they choose to allow the supplier to provide both gas and electricity. These usually offer both convenience and value for money. But don't assume that it's always cheaper to get a dual fuel tariff.
Online energy tariffs
In the digital age, a growing number of suppliers have begun to offer online energy tariffs. These allow customers to manage their accounts either through the supplier's website or a mobile app. Although customers get email (and, in some cases, Live Chat) support, they do not have access to call centre support.
Because they are spared the expense of managing a call centre, these tariffs allow customers to benefit from cheaper rates.
Green energy tariffs
In this eco-conscious era, many energy suppliers now offer green or renewable energy tariffs. These use 100% renewable electricity generated through carbon-neutral means such as:
Wind energy
Solar power
Hydropower
Biomass
These use no fossil fuels, so they're better for the planet. And because renewable energy is cheaper than ever, you can often still save money on a green energy tariff. Many green tariffs also offer either green or carbon-offset gas. Green gas is biomethane, an alternative to natural gas that's sourced from animal, plant and farm waste. Carbon-offset gas offsets the carbon generated in sourcing natural gas with carbon-neutral or negative projects all over the world.
COVID-19
More than ever, our team of experts remain on deck to help you make savings on your energy. We understand how deeply the lives of many are affected by these trying times and we want to support you the best we can. More on your energy supply during COVID-19 in our article.
Feed in Tariffs
If yours is one of the 800,000+ homes in the UK with PV solar panels, you may already benefit from a Feed in Tariff (FiT). These are tariffs that allow energy suppliers to pay you for any excess energy you generate that is not necessary to power your home, and is instead fed back into the National Grid. Hence the name.
Feed in Tariffs last for 20-25 years, and while you can't switch your Feed in Tariff supplier, you can switch your energy supplier as many times as you want while you have your FiT in place.
Please note that as of 2019, Feed in Tariffs are not available to new customers. They have been replaced by the [Smart Export Guarantee), which does the same thing, albeit with slightly different rates.
Smart Export Guarantees and rates
If you currently have a Feed in Tariff, you will continue to benefit from this until your agreement expires. However, if you are new to generating your own green energy, you can only apply for the Smart Export Guarantee (SEG). Energy suppliers are obliged to offer the Smart Export Guarantee as of January 2020. And the growing competition means that rates could become more advantageous throughout 2021.
At the time of writing, these are the most up-to-date rates going into 2021…
| Supplier | Tariff Name | Tariff Type | Tariff Length | Tariff Rate (per kWh) | Payment Cycle |
| --- | --- | --- | --- | --- | --- |
| Social Energy | Smarter Export | Currently Fixed | No Fixed End Date | 5.6p | 3 months |
| Octopus Energy | Outgoing Fixed or Outgoing Agile | Fixed or Variable | 12-month fixed term | Fixed 5.5 Variable tethered to half-hourly wholesale rate | Monthly |
| E.ON Energy | Fix & Export Exclusive | Fixed | 12-month fixed term | 5.5p | Unknown |
| Bulb Energy | Export Payments | Fixed | No Fixed End Date | 5.38p | 3 months |
| OVO Energy | OVO SEG Tariff | Fixed | 12-month fixed term | 4.0p | 3 months |
| ScottishPower | Smart Export Variable Tariff | Currently Fixed | No Fixed End Date | 4.0p | 6 months |
| SSE | Smart Export Tariff | Fixed | No Fixed End Date | 3.5p | 12 months |
| EDF Energy | Export+Earn | Fixed | 12-month fixed term | 3.5p | 3 months |
| Shell Energy | SEG V1 Tariff | Currently Fixed | No Fixed End Date | 3.5p | 3 months |
| E.ON Energy | Fix & Export | Fixed | 12-month fixed term | 3.0p | Unknown |
| Utilita | Smart Export Guarantee | Unknown | Unknown | 3.0p | Unknown |
| British Gas | Export & Earn Flex | Currently Fixed | No Fixed End Date | 1.5p | 6 months |
| Green Network Energy | SEG Tariff | Currently Fixed | No Fixed End Date | 1.0p | Quarterly |
| Utility Warehouse | UW Smart Export Guarantee | Fixed | No Fixed End Date | 0.5p | Unknown |
What are the best kind of energy tariffs for you?
This is a very difficult question to answer, because it depends on a number of factors. The right tariff for your household might be totally different to the right tariff for your next door neighbour. Nonetheless, when choosing an energy tariff you should think about:
How much energy do you use (and when do you use it)?
How important is it for your energy to be 100% renewable?
Do you need call centre support, or are you happy with getting the support you need online?
What kind of meter do you have, and what tariffs will support it?
Do you prefer to pay by Direct Debit, or monthly / quarterly upon Receipt of Bill?
Should I go for fixed or variable energy?
That depends on your priorities. Are you happy to risk paying a little extra if it affords you the freedom you need to switch at any time? Or would you prefer to keep your rates consistent for a year or two knowing that the wholesale cost of energy could go down as well as up.
Given the uncertainty surrounding the economic fallout of the pandemic, and the possibility of a No-Deal Brexit, many consumers may want to mitigate their risk with a fixed rate tariff. However, if you're savvy enough to keep an eye on the market, you can still do well with a variable rate tariff.
Some suppliers offer very reasonable variable tariffs (such as Bulb's Vari-Fair, the only tariff that it offers). Others even offer tracker tariffs that allow you to track the cost of wholesale energy from your mobile app.
How long should I fix my energy tariff for?
Again, this is a very personal choice. 48 month fixed rate energy tariffs tend to be more expensive than 12 months fixed rate tariffs. However, they may offer much greater value than anything else you can find in 18 months' time. What's more, 48 month fixed tariffs tend to have higher early exit fees.
How often should I switch tariffs?
Ofgem recommends switching energy suppliers every 12-18 months. This helps you to ensure that you're getting the best rates on the market, and that you don't lapse into a potentially expensive "deemed contract".
Switching tariffs regularly also helps to keep the energy industry competitively priced.
Why do energy companies have different tariffs?
Energy companies have different tariffs in order to appeal to a broader range of energy consumers, and ensure that everyone is able to get a good deal. However, despite their good intentions, it can be difficult wading through all the available tariff options to find the right one for your needs.
That's where we come in!
The Papernest team can trawl through the market to find the perfect energy tariff for your needs, priorities and usage. We'll even manage your switch from end-to-end to get you connected to your new tariff faster and without any fuss whatsoever.
Cheaper, greener energy is just a phone call away.
Want to find information about energy suppliers? Great! Check out these articles to learn more:
FAQ
When can I change energy tariffs?
You can technically change energy tariffs any time you want. However, if you're on a fixed rate energy tariff, you may have to pay an early exit fee to switch before your contract has expired.
The only exceptions to this are if you switch:
Within the 14 day "cooling off period" after you first sign up
Within the 49 day "switching window" before your tariff expires
Who benefits from a no standing charge tariff?
Although there are tariffs available with no standing charges, these won't represent a good deal for most energy consumers. The lack of a standing charge will be offset by high unit rates for gas and electricity.
As such, they are best suited for properties that are empty for much of the year, such as holiday homes and short-term rentals (e.g. Air BnBs).
Is it more complicated to switch gas and electricity together?
Not at all. It's just as quick and easy to switch both fuels as it is to switch one. In most cases, you'll also get a discount for switching both fuels. However, this doesn't necessarily mean that you'll *always* get the best deals by switching both fuels to the same supplier.
Will my gas and electricity be interrupted if I switch?
Absolutely not! As soon as you sign up to a new tariff, your new supplier will work with your existing supplier to arrange the handover in a timely and convenient manner. In most cases, this is done within 15 days. Because all suppliers use the same network of gas pipes, wires and cables that is the National Grid, there will be no interruption to your supply if you switch.
In fact, you won't notice anything except the cheaper bills.
Updated on 24 Jan, 2022