Fixed vs Variable Energy Tariff: Which one to choose in 2022?
Are you ready to make the switch?
Switching energy suppliers has never been easier. Simply let our experts cater to all
of your gas and electricity needs.
A fixed-rate energy tariff can give you the peace of mind that comes with knowing that your prices won't rise or fall for the duration of your energy plan. But that can be both a blessing and a curse. If wholesale energy costs rise, you could miss out on some great savings. What's more, if you want to leave your plan early, you may have to pay a hefty early exit fee. On the other hand, while a variable-rate tariff will rise and fall along with wholesale energy costs, they don't always represent the cheapest deals on the market.
Last update: November 2022
If you're not sure whether a fixed or variable energy tariff is best for your needs, don't worry. We take the time to get to know your household's circumstances, budget and priorities.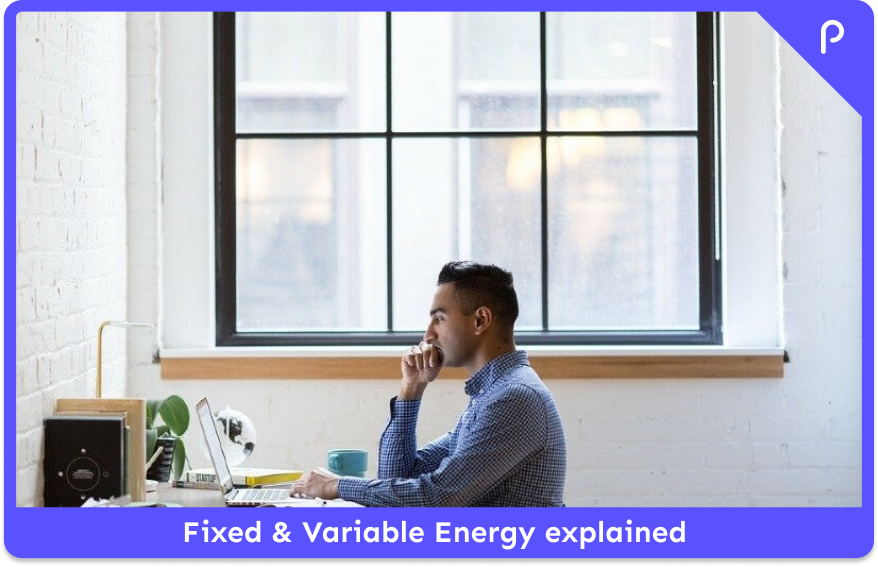 Are fixed or variable energy tariffs better?
Although there are many different types of energy tariffs, they broadly fall into two categories: fixed-rate energy tariffs, and variable-rate energy tariffs. Neither one is inherently better than the other, and each has its own advantages and potential caveats. That said, there may be one type of tariff that's a better fit for your household's needs.
The unavoidable truth is that many UK households are spending too much on the gas and electricity we use. In fact, a study by the National Audit Office demonstrated that between us we spend over £800 million more than we should on the energy we use. As important as it is to take steps to conserve energy, the right energy tariff can make all the difference.
So, are fixed or variable energy tariffs better? In order for you to make an informed decision we first need to get to know these types of tariff a little better.
What is a fixed energy tariff?
A fixed-rate energy tariff locks in the unit rates and standing charges that you pay for your gas and electricity for a set time period. They usually last for either 12 or 24 months, although there are some tariffs that last even longer.
While you're on a fixed energy tariff, your unit rates and standing charges will remain the same, even if the wholesale cost of energy rises, or Ofgem raises the energy price cap (which currently stands at £1,971 for both fuels). Prices can also change with the meter you use.
They're a good option for those who want to maintain predictable energy costs in the future. However, the caveat is that these kinds of tariff usually (but not always) carry an early exit fee. This can be anywhere from £5 to over £50 per fuel. So it may be cost-prohibitive to switch.
Should I fix my energy prices?
Currently, it is not cheaper to fix your energy costs. When things return to normal and wholesale energy prices fall, it may be possible to find a cheaper variable tariff, as energy suppliers are less exposed. You will benefit from cheaper energy prices when the situation is calm.
What is a variable energy tariff?
A variable-rate energy tariff, on the other hand, does not remain fixed. It rises and falls in line with the cost of wholesale energy. As such, they can often be more expensive than their fixed-rate counterparts. That said, your energy supplier is legally obliged to give you 30 days' notice before changing your energy prices. If they should rise, you will have more than enough time to switch to a new supplier. Especially since variable rate plans have no exit fees. Here again, the meter you use can cause a price difference. In the case of the supplier Utilita it is even going that far, that you don't need to pay anything if you are not using any energy.
You will usually be put on a variable-rate energy tariff by default when either:
Your fixed-rate energy plan expires, or
You move into a new home
Should I stay on variable energy?
At the end of the contract period of a fixed tariff, they are automatically switched to a standard variable tariff. Although standard variable tariffs may be the best option for most households during the energy crisis, you should still check whether you could make savings by switching to a different supplier or contract. If your energy supplier offers you a fixed rate tariff, it may be worth considering it if it is slightly above the cap.
What are the differences between a fixed and a variable energy tariff?
The primary differences between a fixed-rate and variable energy plan are in the actual unit rates and charges, and the flexibility of the plans. Because they bulk buy energy in advance, suppliers are usually able to offer more advantageous rates for their fixed-rate tariffs. Longer term fixed rate tariffs tend to be more expensive, but in the long term they can still work out cheaper if the cost of energy rises year-on-year.
What is a unit rate?
The unit rate is what you pay per kilowatt hour (kWh) of gas or electricity. They are usually around 14-17p for electricity and 2-5p for gas.
Want to switch energy suppliers? Switching with us has never been simpler.
Free Service
Let Papernest help you with your electricity and gas needs.
What is a standing charge?
A standing charge is a small daily charge (usually 20-50p for electricity and anywhere between 10 and 80p for gas) . This helps energy suppliers to cover their operational costs and it's where they make the bulk of their profits.
There are some tariffs that have no standing charges. But these may be a false economy unless you have a very low usage home or your home is unoccupied for most of the year. No standing charges inevitably means higher unit rates.
Why is the price cap important?
Ofgem sets an energy price cap that is reviewed regularly. This is the maximum amount that energy suppliers can charge per unit of energy per standing charge for customers on a standard variable tariff. Ofgem sets the price cap based on wholesale energy costs – for summer and winter. Fixed energy tariffs are not affected by the energy price cap.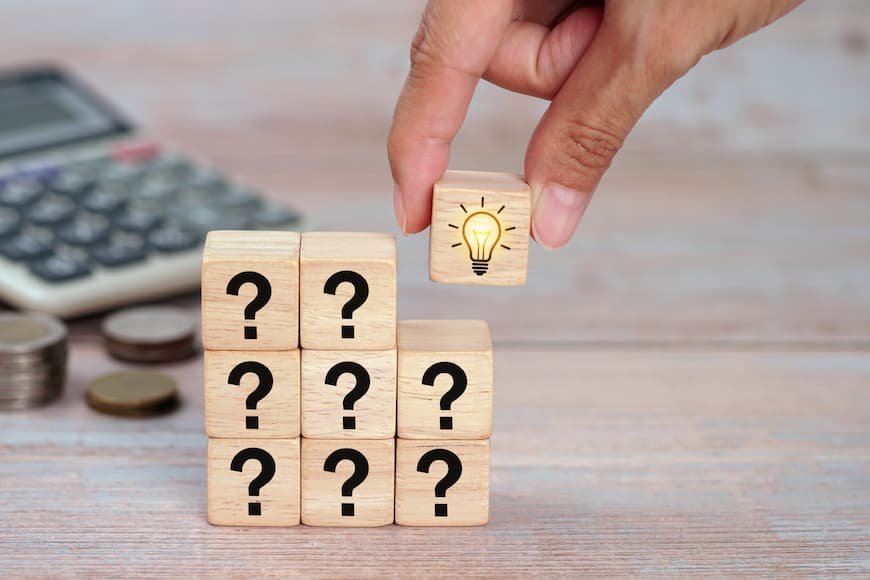 Pros and cons of a fixed or variable energy tariff
Now that we know the difference between fixed and variable energy tariffs, you're probably starting to form an opinion of which might be best for you.
But let's look at some of the pros and cons of each so that you can be sure.
Advantages of a fixed rate deal
A fixed rate deal is advantageous to energy consumers in the following ways:
They are (broadly speaking) a little cheaper than their variable rate counterparts
It's easy to plan and predict your future energy costs
Fixed rate deals usually come with a dual-fuel discount
Almost every supplier has at least one, so you have lots of choice
Some suppliers will offer smart tech or high street vouchers as an incentive to take up a longer-term fixed tariff
Disadvantages of a fixed rate energy plan
Although fixed rate energy plans definitely have their advantages, you should also consider the potential disadvantages. These include:
If wholesale energy costs drop (as they did in 2020), you won't benefit from the savings
You may have to pay an early exit fee if you want to get out of your contract early
After your tariff expires you may be bumped to a much more expensive default tariff
It's important to note that you can leave your fixed-rate energy plan up to 60 days before your contract is due to expire without incurring an early exit fee. So make sure you get in touch with the Papernest team before your fixed rate tariff expires so we can move you into a cheaper deal.
Advantages of a variable rate deal
Variable rate tariffs can also be great in their own way. Especially if you have a supplier that's always tracking wholesale costs to give you the best possible prices. Here are some of the advantages of a variable rate deal:
Variable tariffs are flexible, so you can switch at any time without needing to worry about early exit fees
Costs can go down as well as up. And you'll be the first to benefit from cheaper energy on a variable plan
Your supplier will always give you at least 30 days' notice if your prices are likely to change. So you'll have plenty of time to find something cheaper
Disadvantages of a variable energy plan
Just like fixed energy plans. Variable plans also have their caveats. These include:
Variable tariffs tend to have higher unit rates than their fixed-rate counterparts
It can make it harder to budget if your energy costs could go up at any time
Even if the cost of wholesale energy goes down, your supplier may not necessarily pass this saving onto you.
Best fixed energy tariff
Now that we've looked at the pros and cons of each type of tariff, which is the best one for you?
That's a tricky question to answer, as it depends on your location, how much energy you use, and when you use it. Which is why it's so important to let the Papernest team find the perfect tariff for your unique needs.
Nonetheless, we can look at the market and tell you who is offering the best fixed rate deals at the time of writing. These are based on UK average rates and medium consumption of 2,900 kWh of electricity and 12,000 kWh of gas per year.
Cheapest Dual Fuel Fixed Rate Tariffs

| Supplier | Tariff Type | Name | Availability | Annual costs electricity | Annual costs gas | Annual costs dual fuel | Green Tariff** |
| --- | --- | --- | --- | --- | --- | --- | --- |
| | Fixed - 24 months | / | ❌ | £ 480.56* | £ 573.91* | £ 1,054.46* | ✖️ |
| | Fixed - 12 months | / | ❌ | £ 480.56* | £ 573.91* | £ 1,084.62* | ✖️ |
| | Fixed - 12 months | / | ❌ | £ 894.68* | £ 443.50* | £ 1,094.91* | ✖️ |
*Prices differ on a postcode basis, this table therefore displays national averages
*Based on the official TDCV : 2,900.00 kWh of ⚡ and 12,000.00 kWh of 🔥 per year
**Is a Green tariff if all the energy consumed is compensated by renewable energy injections in the grid.
Best variable energy tariff
The cheapest deals on the market aren't always necessarily fixed rate deals. In fact, two market leading tariffs available at the time of writing are also variable. So you can enjoy great prices and the freedom to switch whenever you like. These are as follows:
Cheapest Dual Fuel Variable Rate Tariff
Supplier
Tariff Name
Availability
Annual costs gas
Annual costs electricity
Annual costs dual fuel
Green Tariff**
/
❌
£ 479.51*
£ 649.88*
£ 1,129.39*
✔️
/
❌
£ 489.52*
£ 649.88*
£ 489.52*
£ 1,139.40
✖️
/
❌
£ 556.64*
£ 650.56*
£ 1,207.20*
✖️
/
❌
£ 2,190.74*
£ 1,778.80*
£ 3,969.54*
✖️
*Prices displayed are national averages
*Based on 2,900.00 kWh of ⚡ and 12,000.00 kWh of 🔥 per year on average
**A Green tariff means the supplier injects in the grid the same amount of renewable energy that is consumed.
Let the Papernest team find you the perfect fixed or variable energy tariff!
It's important to remember that the above tables are based on UK averages, and that the best deal for you may be something completely different.
Get in touch with the Papernest team today to find the perfect fixed or variable energy tariff for your needs.
You can call us on 0330 818 6225.
We're available from 8am to 6pm.
Would you like to know more about energy tariffs? Great! Check out these guides: Want to find information about energy suppliers? Great! Check out these articles to learn more:
Looking to switch energy deals?
Leave your phone number to request a call back from us!
Find out more
FAQ
How do fixed and variable prices vary?
Variable energy prices tend to be a little more expensive. However, they offer the freedom to choose whenever you like without incurring fees. Fixed rate plans, on the other hand, tend to offer better prices and greater predictability but often come with early exit fees.
Should you get a fixed or variable price energy plan?
That really depends on your household, your needs, and what you want from your energy tariff. The Papernest team can advise you on which kind of energy plan is best suited to you.
Which supplier has the cheapest unit rate
This is always changing, and highly dependent on where you live, how much energy you use, and what kind of meter you have. Based on UK averages, however, Avro, Entice Energy and E.On are offering some of the best fixed-rate energy deals on the market at the moment. Bulb and Goto Energy, however, are offering some of the best variable-rate deals.
What should you do when your fixed plan comes to an end?
When your fixed plan comes to an end you'll be moved to the supplier's default variable tariff. This may be significantly more expensive. Call the Papernest team to find a new tariff and arrange a switch around 60 days before your energy plan is due to expire. You can switch within this period without incurring any early exit fees.
Updated on 11 Nov, 2022