Energy Safety In The Home: A Guide
Are you ready to make the switch?
Switching energy suppliers has never been easier. Simply let our experts cater to all
of your gas and electricity needs.
Energy safety is extremely important for both homes and businesses in the UK. The energy sector in the United Kingdom is as dedicated to ensuring that energy is safely managed and handles as it is to generating and distributing that energy.
Last update: November 2022
As you may have heard on the news, the UK energy market is currently under an immense amount of stress as a result of a global gas shortage driving up costs and putting several energy suppliers out of business. To learn more about this and stay updated on a daily basis you can read our page on the UK energy crisis.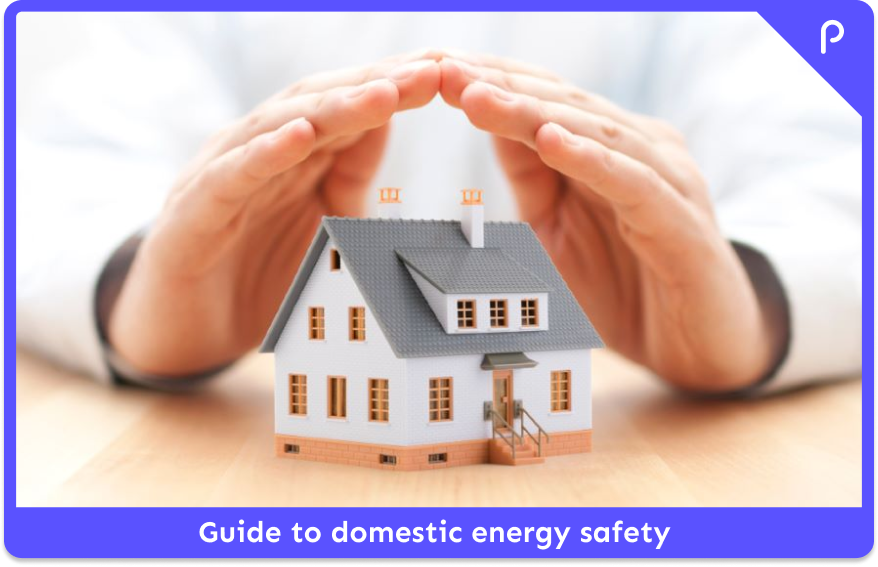 How do you know the risks that are prevalent in your home or business? How can you weave energy safety into the fabric of your home or business premises? And what happens if you do nothing about energy safety?
We explore all aspects of energy safety in this guide.
What are the risks of mishandled energy safety?
The power industry in the UK is extremely mindful of the safety implications of using energy from electricity or gas. With the rise of renewable energy in the UK (with renewables now accounting for 40% of our energy fuel mix), this brings additional health and safety risks. For example, the farming of biomethane gas carries as much risk of fire or explosion as the drilling of natural gas.
Even in the home, where multiple safety measures are employed from reduced voltages to gas safety shut-off valves, energy use carries a series of risks.
These include:
The risk of electrocution
The risk of carbon monoxide poisoning
Risk of boiler explosion
Risk of electrical fire
Want to switch energy suppliers? Switching with us has never been simpler.
Free Service
Let Papernest help you with your electricity and gas needs.
What are some red flags when it comes to energy safety ?
What to look out for?
Energy safety should be a priority for every household. If you've never thought about the energy safety of your home, you should carry out an audit of your home to identify red flags in the home.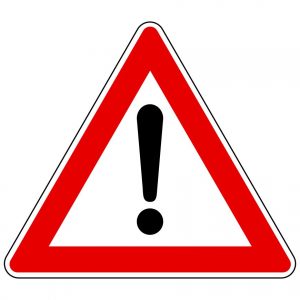 Red flags include any gas or electrical infrastructure that is neglected or fallen into disrepair. Loose cables are certainly a cause for concern, as are electrical outlets with visible burn marks or a fishy smell (indicative of electrical fire). Likewise, the older your boiler (and the less service history you have), the greater a risk your boiler could be to your household.
Know the risks
We're all extremely busy. And in the sparse free time that we get to ourselves, few of us want to dedicate time and energy to identifying risks in the home. However, if you aren't proactive in identifying energy safety hazards in the home, your family could be at risk in a number of ways:
Babies and infants (who can't keep their fingers to themselves) can be at risk of electrocution from power outlets.
Loose electrical cables can be pulled by children or pets.
Gas leaks can be extremely damaging or fatal to all in your household. Especially young children.
Overloading your plug sockets with unfused adaptors can be a serious fire risk.
What to spot
Here are some warning signs that you might want to look out for around the home. Any of these can indicate that your energy safety isn't all that it should be:
Multiple plug adaptors are plugged into one another, potentially overloading the outlet and creating a fire risk.
Plug sockets that are accessible to infants and babies are uncovered.
The gas boiler has no service history.
Your boiler, cooker and other gas appliances do not have gas safety certificates.
Electrical plugs and connectors are visibly damaged.
Electrical cables are loose or dangling.
Cables have been repaired with tape, or internal wires are visible.
Types of energy safety certificates
Energy safety certificates are a great way to demonstrate that your home or business premises is energy safe. They can provide peace of mind as well as ensuring compliance for businesses (or private rental properties).
Here are the different types of energy safety certificates, and why you might need them…
Gas Safety Certificates (CP12)
A Gas Safety Certificate (CP12) is the certificate you get after completing your annual gas safety check. This is part of your gas safety record and a legal requirement for private landlords. Gas Safety Certificates can only be issued by a Gas Safe registered engineer.
Electrical Safety Certificate (NICEIC)
An Electrical Safety Certificate (NICEIC) is also a legal requirement for all UK landlords, and demonstrates that your property's electrical circuitry and appliances are safe to use.
Energy Performance Certificates (EPC)
The Energy Performance Certificate was established in 2007 to provide a uniform way to quantify the property's energy efficiency of residences. An EPC certificate is necessary whenever you put a property on the market to sell or let, and must be updated every 10 years.
Commercial EPCs
As of 2013, EPCs have also become mandatory for commercial premises. You are required to have one whenever selling or leasing a commercial premises, or applying for the Renewable Heat Incentive.
Want to switch energy suppliers? Switching with us has never been simpler.
Free Service
Let Papernest help you with your electricity and gas needs.
Types of prevention methods to keep your home safe
Fortunately, there are lots of ways in which you can put preventative measures in place to protect your family, yourself and (in the case of business premises) your employees. Additonally, here is what you should do in a power cut: What to do in a power cut.
These include…
Fire Risk Assessments (FRA)
A Fire Risk Assessment (FRA) is a legal requirement for all businesses. It is also your legal responsibility to keep a written record of your fire risk assessment if your business employs 5 or more people. It is needed to identify the fire risks inherent in your business premises, and what you need to do to keep your employees safe.
Boiler repairs/installations/ servicing
In order to ensure that your boiler is as safe (and efficient) as possible, it needs to be installed and repaired by Gas Safe registered engineers. You should also get a registered engineer to carry out annual servicing on your boiler. This is included in most boiler cover plans. The team at papernest can advise on the best boiler cover for your needs and setup.
Emergency lighting/ fire alarms
Fire alarms are necessary in business premises, while all residential homes must also be fitted with a smoke alarm. It's also a good idea to equip your home with a carbon monoxide detector, as this gas can propagate whenever fuel of any kind is burned.
Combine energy safety with cost-efficiency, courtesy of papernest
At papernest, we can help you to combine energy safety with cost-efficiency. Not only can we help you to find the cheapest and best-value energy plan on the market, we can also help by choosing you the perfect boiler cover plan for your needs. So you can ensure that your boiler is as safe and efficient as possible with regular servicing and repairs.
Want to know more about how we can keep you safe while saving you money?
Call us today on 0330 818 6225.
We're available from 8am to 6pm.
Want to know more? These articles may help you:
Looking to switch energy deals?
Leave your phone number to request a call back from us!
Find out more
FAQ
Do I need a gas / electrical safety certificate for my home?
Gas and electrical safety certificates are only legal requirements for landlords, so you will only need one for your private residence when renting it out to a tenant.
Do I need to have an EPC all the time?
You only need an Energy Performance Certificate when you are putting a property on the market for sale or private rental. You don't necessarily have to have one at any given time. However, your EPC needs to be updated every 10 years.
What are the biggest energy safety risks in the home?
Some of the biggest energy safety risks around the home include:
An older boiler with little or no service history.
Damaged or loose wiring where the inner wiring is exposed behind the jacket.
Plug sockets that are within easy reach of the curious fingers of babies and small children.
Burning of fuels or cooking in poorly ventilated areas (risk of carbon monoxide poisoning).
Overloaded plug sockets where multiple adaptors are plugged in.
What do I do if I smell gas in my home?
If you smell gas in your home, this may be evidence of a gas leak. Natural gas can be ignited by a number of sources from the flicking of a lightswitch to the switches inside your phone. It's important to follow the right procedure:
Switch off the gas main at the meter, if possible.
Open all windows and doors.
Get outside and call the National Gas Emergency Service on 0800 111 999.
If you smell gas in a confined space like your cellar or basement, wait outside your home for an engineer to arrive.
Updated on 11 Nov, 2022