Comparing Green Energy Suppliers: A Guide
Are you ready for a Green New Deal? We are!
Our commitment to green energy is matched only by that of the suppliers we compare. Choose and switch to the one that best fits your needs here.
Learn more about our newest green deals
You don't have to compare green energy suppliers alone. The Papernest team can trawl the market to find the very best green energy plan for your needs. But there's no such thing as being too prepared. So, let's take a look at how you can compare green energy suppliers, help the planet and potentially save money.
Last update: November 2022
As you may have heard on the news, the UK energy market is currently under an immense amount of stress as a result of a global gas shortage driving up costs and putting several energy suppliers out of business. To learn more about this and stay updated on a daily basis you can read our page on the UK energy crisis.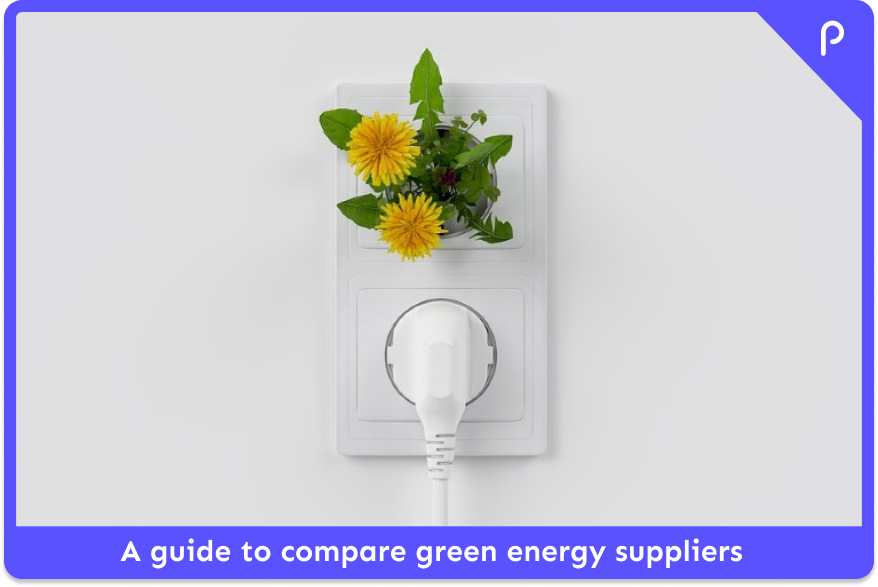 Energy consumers like you are superheroes. No, really! You have the power to change the world. And you can do it one boiled kettle, one episode of Friends, or one hot bath at a time. All you need to do is switch to a green energy tariff. It's easier than ever to compare green energy suppliers. Find the right one for you, and you could prevent around 1 tonne of carbon from being released into our atmosphere every single year.
Leave your phone number to request a call back from us![/cta-fullwidth-single] FAQWhy should I choose green energy?
A green energy plan can significantly reduce your carbon footprint, preventing around a tonne of carbon from escaping into the atmosphere every day. What's more, there's an excellent chance that the Papernest team can find you a green energy plan that will cost you less than you currently pay for your gas and electricity.
Can I get green energy if I have a prepayment meter?
Absolutely! Most of the UK's green energy suppliers also provide energy tariffs for customers with prepayment meters. Just because you prefer to pay for your energy on a Pay As You Go basis, doesn't mean you have to miss out.
I have solar panels, can I switch to a green tariff?
If you have solar panels, you are likely locked into a long-term feed-in-tariff agreement with your energy supplier. However, that doesn't mean that you have to remain on the same tariff. You can switch to a green energy tariff any time you like without losing your FiT.
How can I get the cheapest Green Energy?
The best way to ensure that you're getting the cheapest green energy is to call the Papernest team today. We can search though all the tariffs from all the UK's green energy suppliers to find the perfect fit for your household's needs.
Updated on 11 Nov, 2022