Scottish Power in 2022: Prices, Reviews and Contact Details
We compare the market to find you the perfect deal
We study all energy suppliers daily to identify the best deals custom-fitted to your needs. You just have to take your pick.
Scottish Power is the biggest of the UK's "Big 6" energy suppliers. In fact, it's market share has become bigger than ever in recent months. After taking on customers of failed green supplier Tonik Energy, the energy giant has grown its market share to an impressive 9.3% according to Ofgem. Indeed, at a time when smaller suppliers seem to be dropping like flies, it's understandable that many energy consumers may gravitate to one of the bigger names in the industry.
Last update: November 2022
We Consider Scottish Power A Stable Supplier
As you may have heard on the news, the UK energy market is currently under an immense amount of stress as a result of a global gas shortage. However, we have designated Scottish Power as a stable supplier because of their solid financial positioning and their designation as a "Big 6" supplier. To learn more about this and stay updated on a daily basis you can read our page on the UK energy crisis.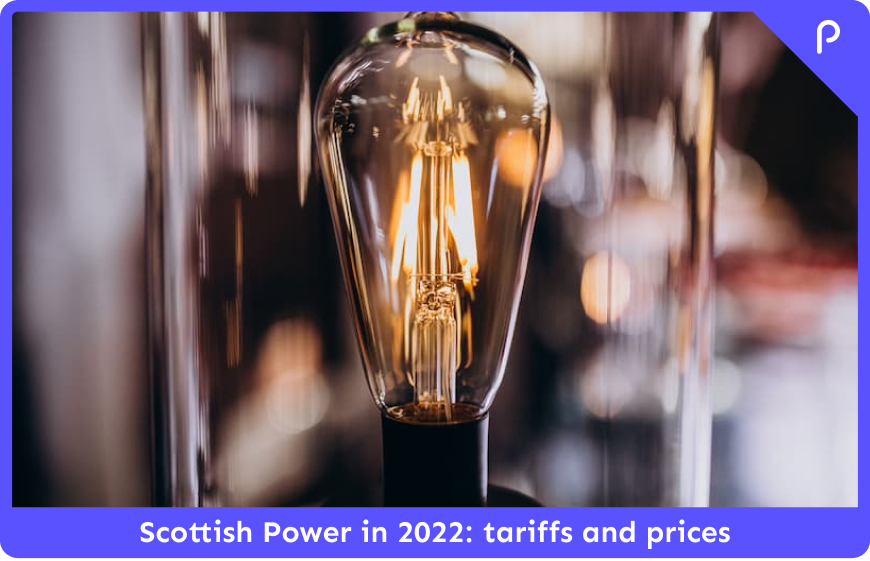 | Founded | 1990 |
| --- | --- |
| Client Email | contactus@scottishpower.com |
| Client Number | 0330 102 7517 |
| Log in | Log into your Scottish Power account here |
| Number of clients | 5,200,000 approx. |
| Postal Address | Scottish Power, Customer Services, Freepost SCO5388, 320 St Vincent Street, Glasgow G2 5AD |
But a ubiquitous marketing presence and a sizeable market share do not a great supplier make. Are Scottish Power worthy of your hard-earned money? Let's find out! Join us as we take a look at Scottish Power's tariffs and services, as well as looking at customer reviews to see what the supplier's customers really think of them.
Leave your phone number to request a call back from us![/cta-fullwidth-single] FAQIs Scottish Power cheap?
Scottish Power is usually viewed as one of the more expensive energy suppliers. By rule of thumb the "Big 6" tend not to offer the most competitively priced energy deals. That said, most of its tariffs are comfortably below the Ofgem Energy Price Cap which stands at £1,042 per year for both fuels at the time of writing.
How much does Scottish Power charge per kwh?
Scottish Power's unit rate charges per kWh vary by tariff. They are listed below as follows:
Standard Variable- 16.83p electricity. 2.99p gas.
12M Fixed- 15.60p electricity. 2.8p gas.
2 Year Fixed- 16.83p electricity. 2.99p gas.
How much is Scottish Power standing charge?
Daily standing charges also vary between tariffs. They are as follows:
Standard Variable- 23.51p electricity. 26.07p gas.
12M Fixed- 35.02p electricity. 32.11p gas.
2 Year Fixed- 31.71p electricity. 34.27p gas.
How many customers does Scottish Power have?
At the time of writing, Scottish Power currently has roughly 5.2 million customers, and a 9.3% share of the energy market.
Updated on 11 Nov, 2022