Why You Should Switch Energy Suppliers Often?
We compare the market to find you the perfect deal
We study all energy suppliers daily to identify the best deals custom-fitted to your needs. You just have to take your pick.
How long have you been with your current energy supplier? A year? Five years? Ten years? As far back as you can remember? While there's nothing wrong with loyalty per se, the unfortunate truth is that most energy companies don't do enough to deserve your loyalty. Keeping on top of your energy expenditure is an important part of a carefully managed household budget.
Last update: November 2022
As you may have heard on the news, the UK energy market is currently under an immense amount of stress as a result of a global gas shortage driving up costs and putting several energy suppliers out of business. To learn more about this and stay updated on a daily basis you can read our page on the UK energy crisis.
If you switch energy suppliers, you could save more than you might expect. In fact, it's estimated that the average household can save over hundreds of pounds a year on its energy bills by switching regularly.
Why should I switch suppliers?
Many households in the UK don't know just how much they're overspending on the energy they use. As a nation, we're spending over £800 million too much for our energy according to data from the National Audit Office. Switching energy suppliers is a great way to avoid joining the legions of Brits who are overpaying. But how much can it really save you? Energy industry watchdog Ofgem recommends switching once a year. Not only can it help ensure that you're getting a great deal on the energy you use, it helps to keep the industry as a whole competitively priced. Many are reluctent to switch energy suppliers because they assume that the difference between suppliers is negligible, and not worth the effort inherent in switching. But those in the know beg to differ on both counts! Not only is switching energy suppliers quick and hassle-free (especially with the team at Papernest doing the heavy lifting for you), it can save you more than you may think. In fact, non-profit organisation The Money Advice Service estimates that the average household can save over £300 per year when they switch energy suppliers regularly. That's a lot of anyone's money! And while some may be reticent to switch suppliers, the process is not only quick and easy, it's also reversible if you change your mind.
What is the cheapest energy tariff on the market?
Let's not bury the lede. You're probably wondering which energy supplier offers the cheapest tariffs on the market. The Energy Price Cap is put in place by Ofgem to ensure that no energy supplier's tariffs exceed a certain amount for both gas and electricity in the space of a year. At the time of writing, this energy cap is set at £1,042. This is the lowest it has ever been since it was introduced in January 2019. However, there are still many tariffs that fall significantly below this figure. Unfortunately, it's difficult for us to recommend a specific energy tariff that's guaranteed to be cheaper for you, dear reader. This is because even within the pricing structures of different tariffs, there's great variation in the unit rates for gas and electricity depending on where in the country you live. So a recommendation for one reader may be considered a bum steer for another. Fixed rate energy tariffs are usually cheaper than variable tariffs, but this is not always the case. Bulb, for instance, exclusively offers a single variable rate tariff (the "Vari-Fair tariff) and this is one of the best value rates on the market, offering 100% renewable energy at great prices. If you're looking for a cheap energy deal, your best bet is usually to steer clear of the "Big 6" energy suppliers (British Gas, Scottish Power, EDF, N Power, E.On and SSE). You will also inevitably spend less if you pay by Direct Debit instead of paying on Receipt of Bill (RoB) on a monthly or quarterly basis. This is because Direct Debits are better for suppliers' cash flow, and give them a more stable income. So they reserve their best unit rates and standing charges for customers who pay this way. While tariffs are often in a constant state of flux, the following suppliers are often among those that offer the best value for money:
Octopus Energy
Bulb
People's Energy
Green Energy
Outfox The Market
So Energy
How do I switch energy suppliers?
Switching gas suppliers and electricity suppliers is easier than you may think. Follow these easy steps to ensure that you get the best possible quotes and find the perfect energy deal for your household:
Find out what tariff you're currently on
This is extremely important as it can help you to determine how much you could save by switching. If it's been several years since you last switched supplier, you may have lapsed onto a "deemed contract". This means that you'll be put on the supplier's standard variable tariff, which may be its least cost-effective. Get in touch with your energy supplier, or log into your online portal to find out what tariff you're currently on as soon as you can.
Calculate your annual energy usage
Next, it's a good idea to calculate how much energy you use per year. If you have an Economy 7, Economy 10 or other multi-rate meter, it's a good idea to check your usage for both peak and off-peak rates. Your current supplier will be able to provide this information for you. This is very important as it will allow you to accurately predict what you can expect to pay on another tariff. If you don't have this information you can still get a quote based on estimates. However, you may find that there is a discrepancy between the estimates and your actual usage. One that could be costly later down the line if your usage far exceeds your new supplier's estimates.
Find our your MPAN and MPRN Numbers
This step is not essential, but it's a good idea for a timely switch. These are the unique reference numbers used to identify your gas (MPRN) and electricity (MPAN) meters. They are usually displayed on your bill. But if you cannot find them, contact your local Gas Transporter and Distribution Network Operator (DNO). They will be able to provide you with these unique numbers.
Compare energy prices
With the above information, all you need is your address and postcode to compare energy prices. There are a couple of different ways to get a quote. You can either visit each supplier's website to get a quote directly, or you can use price comparison sites. Be wary, however, not all price comparison sites are comprehensive, and some suppliers have energy deals that are not available on price comparison websites. That's why we work tirelessly to scour the market for great deals on behalf of our clients.
Choose one you like
Once you've compared energy tariffs, it's simply a case of choosing a tariff that's a good fit for your needs and usage. It might also be a good idea to do your due diligence on the supplier. Most of us choose a new energy supplier on the basis of cost. But that's by no means the only important metric. Ask yourself the following to see if they're aligned with what you expect from an energy supplier:
What happens after your fixed tariff expires? Are you automatically moved to the cheapest tariff, or do you lapse onto a standard / default rate?
How reasonable is their variable rate? You will likely lapse onto this when your fixed rate tariff expires!
How renewable is their energy fuel mix?
Do they offer 100% renewable energy? Is it in all of their tariffs or do you need to choose a single "Green tariff"?
How do existing customers rate their service? Trustpilot is a great source for consumer reviews from real customers.
Is your tariff online-only? If so, are you okay with not being able to get call centre support if something goes awry?
Take a meter reading
Before you switch, it's a good idea to take a meter reading to give to your new supplier. This will ensure that you aren't charged twice for any energy that you use before the switch.
Sign up
If you can answer affirmatively to all of the above questions, there's an excellent chance that you've found the perfect tariff for you. So all you have to do is sign up. This is usually done via the supplier's website, although you can often sign up via cost comparison sites, too. Once you sign up, your supplier will contact your existing supplier to arrange the transfer of supply. You don't need to do anything else except pay your final bill from your old supplier after the transition has taken place. In our article about canceling your existing energy contract, we will give you all the information you might need: Cancelling Energy Contract.
How do I switch suppliers if I'm moving home?
When you move into a new home, whether you're buying or renting the property, your energy supply will be on a "deemed contract" with whatever supplier the previous occupant chose. This means that you will most likely be placed on the supplier's standard variable rate tariff by default. This most likely won't give you the most competitive energy unit rates or standing charges. As such, it's a good idea to switch as soon as possible. Which is easier said than done, given all the logistics that need to be managed when switching energy suppliers and moving house. While you can't switch suppliers until you're legally responsible for the supply (i.e. after you move in), you can start looking at energy deals for your new property if you know the address and post code. Follow these steps, and you'll enjoy cheaper energy as quickly as possible when you move in:
Choose a supplier and tariff that meets your needs in advance of your moving day
Notify your existing supplier 48 hours (at the latest) before you move
Take a meter reading (and a photo if possible) when you move out
Take a meter reading in your new home on the day you move in
Find out who supplies energy to your new home as soon as possible
Contact them to find out what tariff you're on so you can calculate how much you could save by switching
Compare energy tariffs one more time to make sure you've chosen the right one
Switch to your chosen tariff as quickly as possible. Your new supplier will take care of the rest
Await your first and final bill from the incumbent supplier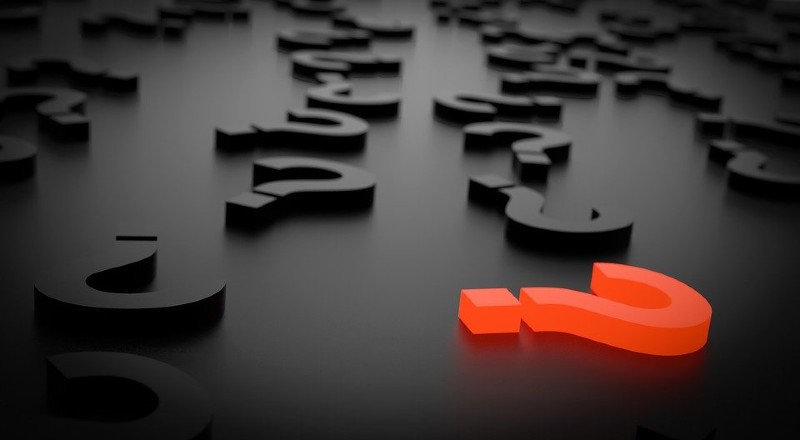 Can I switch to a renewable energy supplier for my electricity?
Yes, absolutely! There are more renewable suppliers and tariffs than ever on the market today. While all of the "Big 6" energy suppliers have at least one renewable energy tariff, there are a growing number of suppliers that exclusively offer renewable electricity. The source of this energy varies by supplier, but it often comes from a combination of:
Wind power
Solar power
Hydropower
Biomass
Some suppliers also offer carbon-offset gas, whereby the carbon footprint of the natural gas sourced is offset by renewable energy projects all over the world. A few even offer green gas made from renewable biomethane from farm, animal and plant waste. What's more, some green energy suppliers are consistently amongst the cheapest on the market. Green suppliers include:
Green Energy
Ecotricity
Bulb
Good Energy
Outfox The Market
Octopus Energy
Can I switch suppliers if I have solar panels?
Yes, of course. Switching suppliers if you have solar panels won't affect your existing Feed in Tariff or Smart Export Guarantee at all. They do not have to be with the same supplier. After your Feed in Tariff expires, you may wish to shop around for a new Smart Export Guarantee, but keep in mind that this does not necessarily have to be with your energy supplier.
What is the Smart Export Guarantee?
The Smart Export Guarantee is the arrangement that replaces Feed in Tariffs, which were phased out for new customers in 2019. It allows energy suppliers to pay customers for the excess energy that they feed back into the National Grid. While existing Feed in Tariffs are still valid, if you have only installed solar panels recently you will only be able to get a Smart Export Guarantee. These work in much the same way. However, the rates they offer are slightly lower.
How to switch from a prepayment meter
If you have a prepayment meter, you can still switch energy suppliers, as long as you choose a new supplier that caters to prepayment meter users. However, you will likely find that the best tariffs go to customers with credit meters. Unless there is a specific reason why you have a prepayment meter in place (e.g. it's a requirement by your landlord or you have a history of missed or late payments), your new supplier may even be willing to fit a credit meter in your home. Most will even do this for free. Even if you owe money to your previous supplier, you can still switch both suppliers and meters as long as the amount owed is less than £500.
Can I switch energy suppliers if I rent?
While you may want to double check with your landlord, the answer is usually yes. When you move into a property you are legally responsible for its energy supply, and therefore should be able to choose who supplies that energy. However, it's generally regarded as a common courtesy to check with your landlord or letting agent as some landlords have existing relationships with energy suppliers that they want to maintain.
What types of gas and electricity tariffs can I choose when switching suppliers?
There are lots of different energy tariffs on the market. However, they broadly fall under the following categories:
| Tariff Type | Description |
| --- | --- |
| Fixed Rate | These offer fixed prices for gas and electricity for a set time period. usually either 12 or 24 months. These are often among the cheapest tariffs and can help to insulate energy consumers from rising energy prices. There is usually an early exit fee if you want to switch suppliers before your contract expires. |
| Variable Rate | These tariffs have variable gas and electricity rates that rise or fall in line with the wholesale cost of energy. They are often (but not always) a little more expensive than fixed rate tariffs, but offer energy consumers the freedom to switch whenever they like with no exit fees. |
| Prepay | These are tariffs exclusively for customers who have prepay meters and pay for their energy on a Pay As You Go basis. These tariffs give consumers more control over their spend, however, rates are generally more expensive than Direct Debit rates. Most bigger suppliers offer prepayment tariffs A number of newer suppliers such as Boost Energy that exclusively offer prepay tariffs. |
| Green | Green energy tariffs use 100% renewable energy and / or renewable or carbon-offset gas. Green tariffs can be fixed, variable or even prepaid. Some suppliers exclusively offer green tariffs while some will offer 100% green tariffs but will not have a completely renewable energy fuel mix. |
What happens when you switch energy suppliers?
When you sign up with your new supplier, they'll do all the administrative work associated with switching your supply for you. They'll contact your previous supplier and ensure a smooth transition. There will be no interruption in your supply, nor does a new meter need to be fitted. Because all suppliers use the National Grid's network of cables and wires, there's no need for any engineering work unless you have specifically requested a change of meter with your switch (e.g. prepay meter or smart meter).
How long does it take to switch energy suppliers?
The average switch takes between 17-21 days. However, if you provide your new supplier with the following information, the switch may be even faster.
Your full address and post code
Your meter numbers (MPRN and MPAN)
Your current supplier
Your current tariff
According to Citizens Advice, if your switch takes longer than 30 days, your new supplier has to automatically compensate you to the tune of £30.
What happens to my credit if I switch energy suppliers?
Some energy consumers are reticent to switch because they're worried about what will happen to any credit they have accumulated. But don't worry, this won't vanish into the ether after you switch suppliers. When you receive your final bill, the amount due will be deducted from any credit you have built up. Whatever balance still remains in your favour will be debited back into your bank account.
When can I switch energy suppliers?
You can technically switch energy suppliers any time you like. However, depending on the tariff you're currently on there may be consequences of switching. If you're currently on a fixed rate tariff you may incur an early exit fee for each fuel that you switch. Most early exit fees are between £25 and £35 per fuel, but some supplier's exit fees exceed £50 per fuel. However, some suppliers have much lower early exit fees. So Energy's exit fees, for instance, are only £5 per fuel and Octopus Energy has fixed rate tariffs with no early exit fees at all.

COVID-19

More than ever, our team of experts remain on deck to help you make savings on your energy. We understand how deeply the lives of many are affected by these trying times and we want to support you the best we can. More on your energy supply during COVID-19 in our article.

Ofgem also has a regulation in place that allows energy consumers to get out of their fixed rate deals sooner than the expiry date.
When is the best time to switch energy suppliers?
There's never really a bad time to switch energy suppliers. However, there are some times when a switch is potentially more advantageous than others. Good times to switch include:
When the wholesale cost of energy is about to rise (this is a good time to get on a fixed rate tariff)
If you're on a variable rate tariff and your supplier gives you 30 days notice that prices are about to go up
In mid-autumn or early winter. Your usage in these months will be a better indicator of what your Direct Debit should be
Within your fixed rate tariff's 49 day "switching window"
As soon as you've cleared an outstanding debt to your supplier
When moving into a new home
Any time you see a competitively priced tariff
How soon can I switch energy suppliers?
According to Ofgem, customers on fixed rate tariffs can switch energy suppliers within 49 days of their contract's end date. So you can switch at any time within this "switching window" with no charges whatsoever.
How often can you switch energy suppliers?
As many times as you like. In fact, Ofgem actively recommends that energy consumers switch suppliers every 12-18 months. Monopolies don't make for competitively priced markets. When customers switch often it encourages suppliers to adjust their pricing to be more appealing to new customers. This, combined with the Energy Price Cap, helps to keep energy prices reasonable and prevents them from rising to the kinds of highs that can cause fuel poverty.
Will I get a smart meter if I switch suppliers?
Because the UK government is trying very hard to make smart meters available to all energy consumers by 2025, there's a good chance that your new supplier will offer you a smart meter. This can be a fantastic way of taking control of your energy spend. Because your usage data is transmitted directly to your supplier, you only ever pay for the energy you use. No more estimated bills and no more inconvenience getting your meter readings manually. It's certainly worth asking your new supplier if they'll be able to fit a smart meter, and which generation of smart meter they'll fit. There are two generations of smart meter. The first generation (SMETS1) meters use a 3G network to communicate usage data to energy suppliers. Unfortunately, this means that they cease to be fully functional when you switch energy suppliers. They still log your usage data and make it more accessible, but they will not automatically transmit this data to your new supplier. SMETS 2 meters are the next generation of smart meters. These use a DCC network and will remain fully functional no matter how many times you switch energy suppliers. Most suppliers are currently rolling out SMETS 2 meters. However, it's always a good idea to check with your new supplier which generation of meter they'll be using.
How to compare energy suppliers
Comparing energy suppliers can be a long drawn out process. Especially when price comparison sites don't necessarily give you the full picture. That's where we come in! We can scour the market on your behalf to find the best energy supplier for your needs, usage, location and meter. We'll even manage your switch for you from end-to-end. So you can enjoy cheaper, greener energy faster and completely hassle-free.

Looking to compare energy suppliers?
Leave your phone number to request a call back from us!

Find out more

Read more:
FAQ
What information do I need to switch energy suppliers?
In order to ensure a timely switch and ensure you get the best savings from your switch, it's helpful to have an energy bill to hand. This will give you the information you need, including:
Your meter reference numbers (MPRN and MPAN)
Your current tariff name
Your current energy spend in kWh or £
Your address and postcode
What if I change my mind about switching?
Don't worry. If you should see a better deal immediately after switching, there is a 14 day "cooling off period" within which you can switch suppliers or revert to your old tariff without incurring any early exit fees or other charges.
When *shouldn't* you change energy providers?
There's never really a bad time to switch energy suppliers. Especially if you're on a variable rate tariff. Even if your current fixed rate tariff carries early exit fees, these may pale in comparison to your potential savings. And some suppliers will even pay your early exit fees for you. However, if you're adamant that you want to avoid charges, it's best to avoid switching until 49 days before your contract ends. You can change suppliers within this switching window without early exit fees.
I have solar panels, can I switch my Feed in Tariff too?
Unfortunately not. Feed in Tariffs are lengthy contracts that last between 20 and 25 years. But don't worry, nobody expects you to stay with the same supplier for all this time. You can switch suppliers as many times as you like, and your existing Feed in Tariff will remain in place. You don't have to use the same supplier for both.
Updated on 30 Nov, 2022