How Do I Set Up Gas & Electricity In My New Home?
Powering up your home has never been so easy
Let us set up your energy supply with the best supplier in 10 minutes.
Power up your home with us
Moving to a new home is the beginning of a new chapter in your life. It's the perfect opportunity for a fresh start. A chance to make changes that will improve your quality of life. Throughout the chaos of your moving day, you may not be thinking much about your energy supply. But when you know how to set up gas and electricity in a new home straight away, you can start saving money as soon as you move in. Choose the right energy plan, and you can also help to change the world with affordable green energy.
Last update: November 2022
As you may have heard on the news, the UK energy market crisis is driving up energy costs and putting several energy suppliers out of business. As a result, we have currently paused our supplier switching services, however, we hope to return as soon as possible. To learn more about this and stay updated you can read our page on the UK energy crisis.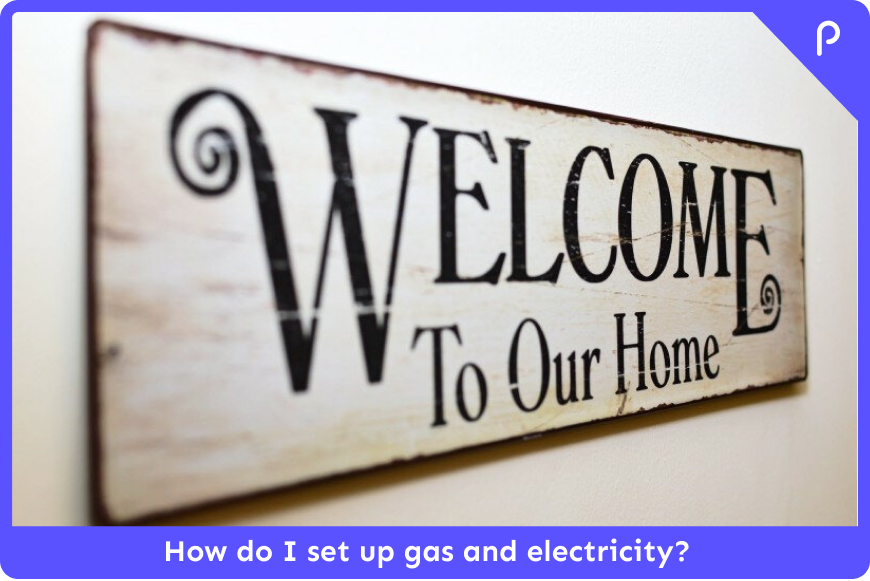 The papernest team are with you every step of the way when setting up gas and electricity in a new home. Let's look at how to save money sooner by doing it right…
Leave your phone number to request a call back from us![/cta-fullwidth-single] FAQHow do I find out who supplies electricity to a new home?
The best way to do this is to contact your area's District Network Operator and Gas Transporter. They can also tell you your unique meter numbers (MPAN for electricity, MPRN for gas). You can find their contact details in the table above.
How do I set up gas and electricity for the first time in a new build?
As long as there's an active energy connection, setting up your utilities in a new build is much the same as in any property. However, if you need to set up new connections for electricity or gas, your DNO and Gas Transporter can do this.
How do I cancel my energy contact?
All you need to do is notify your energy supplier of your move 48 hours before your moving day. They will send a final bill to your new home within 6 weeks. To escape your deemed contract in your new home, you don't need to cancel anything. Just switch to a new plan and let Papernest and your new supplier take care of the rest.
Who should I notify when moving home?
Aside from notifying your energy supplier, you may also want to contact the following as soon as you move in:
Your local council
Your water company
Your broadband / phone/ TV provider
Your local GP's surgery and dental practice
Your employer / your children's school
Updated on 11 Nov, 2022