Dual Fuel Tariffs Explained
Are you ready to make the switch?
Switching energy suppliers has never been easier. Simply let our experts cater to all
of your gas and electricity needs.
If your household uses both gas and electricity, this can bring opportunities for further savings. A dual fuel energy tariff can help your household save on bills and make it easier to manage your finances. Many suppliers will offer a discount for customers that get both gas and electricity from them. We explain dual fuel, and how a dual fuel tariff might benefit your household and reduce your energy bills.
Last update: November 2022
As you may have heard on the news, the UK energy market is currently under an immense amount of stress as a result of a global gas shortage driving up costs and putting several energy suppliers out of business. To learn more about this and stay updated on a daily basis you can read our page on the UK energy crisis.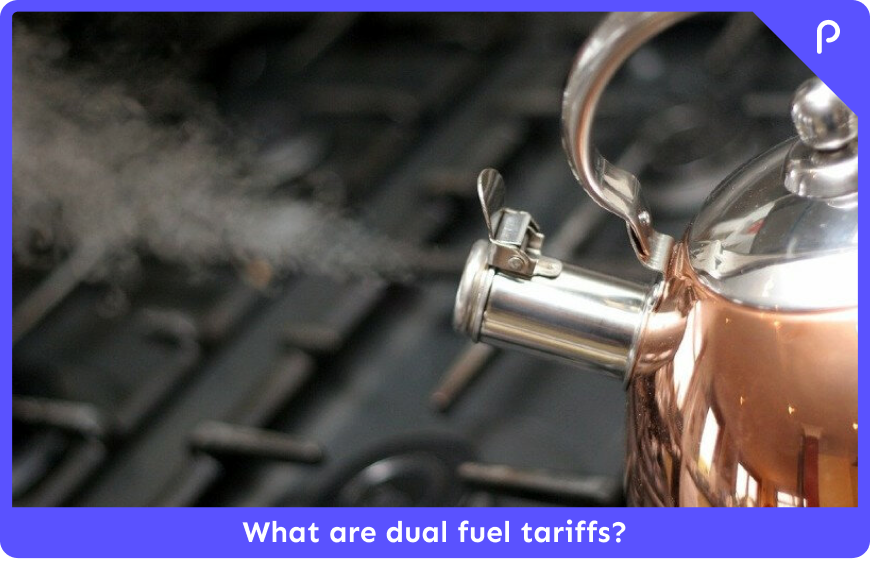 Leave your phone number to request a call back from us![/cta-fullwidth-single] FAQHow much could I save with a dual fuel tariff? 
Most energy suppliers offer a discount across both fuels when you choose a dual fuel tariff. Sometimes this is expressed as a percentage of your total annual bill, others it is expressed as a flat-rate discount. In either case, £20-£30 is a fairly typical discount range for dual fuel discounts.
Who is the cheapest dual fuel supplier?
At the time of writing, the 3 cheapest dual fuel suppliers are:
Neo Energy- £875.28 p/a
London Power- £902.40 p/a
Goto Energy- £947.52 p/a
This assumes average energy consumption of 2,900 kWh of electricity and 12,000 kWh of gas per year.
How do I find out if I have a dual fuel tariff?
If you get your gas and electricity from the same supplier, it's likely that you have a dual fuel tariff, but not necessarily certain. The easiest way to check is to take a look at your latest energy bill. If it's still no clear, your best bet is to contact your energy supplier directly to check.
How can I find the best dual fuel deal?
There are lots of price comparison sites out there that will allow you to compare dual fuel energy deals. However, the quickest and easiest way to find the best dual fuel deal is to contact the Papernest team. We can scour the market on your behalf to find the best dual fuel energy plan for your needs, including deals that you won't find anywhere else.
Updated on 11 Nov, 2022