Who is The Best Green Energy Supplier in the UK?
Are you ready for a Green New Deal? We are!
Our commitment to green energy is matched only by that of the suppliers we compare. Choose and switch to the one that best fits your needs here.
Learn more about our newest green deals
The best green energy supplier for you may be slightly different to the best green energy supplier for your friends or neighbours. It's all about what you value most as an energy consumer. Let us show you everything that our team considers when we choose the best green energy supplier and tariff for your household.
Last update: November 2022
As you may have heard on the news, the UK energy market is currently under an immense amount of stress as a result of a global gas shortage driving up costs and putting several energy suppliers out of business. To learn more about this and stay updated on a daily basis you can read our page on the UK energy crisis.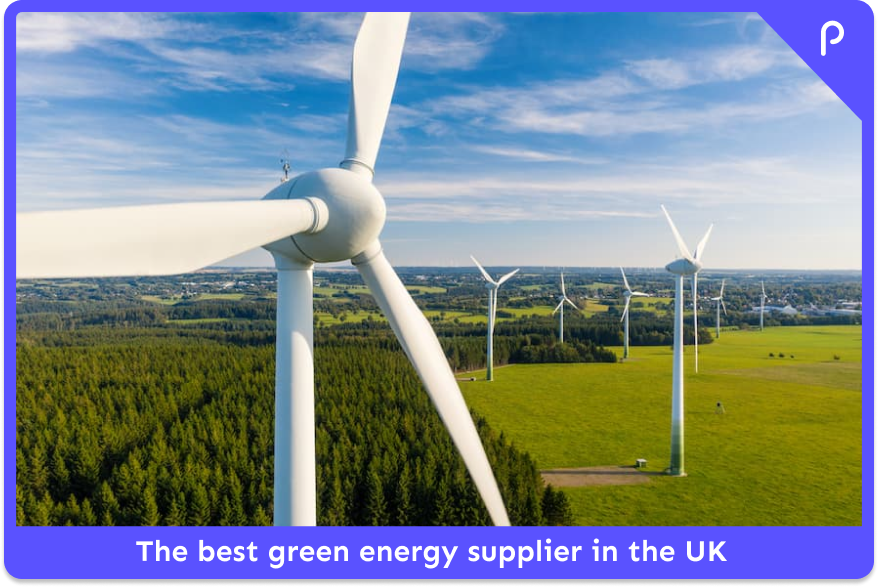 Are you ready to save the planet? Don't worry, you don't need to have been rocketed to Earth from another planet or bitten by a radioactive spider to do this. You just need to think twice about your choice in energy supplier. Switching to a green energy supplier can drastically reduce your household's carbon footprint and save you money. But which is the best green energy supplier? That's a tricky question for a number of reasons. Fortunately, the Papernest team are here to help you find the answer.
Leave your phone number to request a call back from us![/cta-fullwidth-single] FAQWhat's a feed-in-tariff (FIT)?
A feed-in-tariff is the mechanism by which energy companies pay their customers for renewable energy that they feed into the grid. This usually comes from PV solar panels, but it can also come from domestic wind turbines or micro hydropower systems.
However, these tariffs have been phased out for new applicants as of January 2019. They have been replaced by the Smart Export Guarantee. This works exactly the same as a feed-in-tariff, but the rates paid are a little lower.
Can I get green energy if I have a prepayment meter?
Yes, absolutely. Most of the green energy tariffs on the market accommodate prepayment meters for those who prefer the Pay As You Go approach. Our team can help you to find the perfect green energy tariff for you, whatever your meter type.
Can I get my energy straight from renewable generators?
Alas, no. The energy that comes into your home is a mix of different kinds of energy from all kinds of different sources. When you sign up to a green energy tariff, your supplier matches your contributions with purchases of renewable energy. The greenest thing to do is opt for an energy supplier that generates their own green energy like Green Energy UK, Good Energy or Ecotricity.
How do you measure the greenness of a supplier?
Not all green energy suppliers are created equal. If you're looking for the greenest possible energy supplier, you should choose one that:
Has a 100% renewable energy fuel mix
Generates its own renewable energy
Offers 100% carbon-neutral gas
Updated on 11 Nov, 2022