Smart Meters: What are They and How Do You Use Them?
The energy plan tailored to your values exists.
And it is just one click away.
We scour the market to guide you towards the energy deal custom fitted
to your needs and beliefs.
Sick of unpleasant surprises when you see your energy bills? A smart meter is a great way to gain visibility of your energy usage, and take back control of your utility spending. Unlike a conventional energy meter, a smart meter transmits data about your energy usage directly to your supplier. No more inconvenient meter readings. No more inaccurate estimated bills.
Last update: November 2022
As you may have heard on the news, the UK energy market is currently under an immense amount of stress as a result of a global gas shortage driving up costs and putting several energy suppliers out of business. To learn more about this and stay updated on a daily basis you can read our page on the UK energy crisis.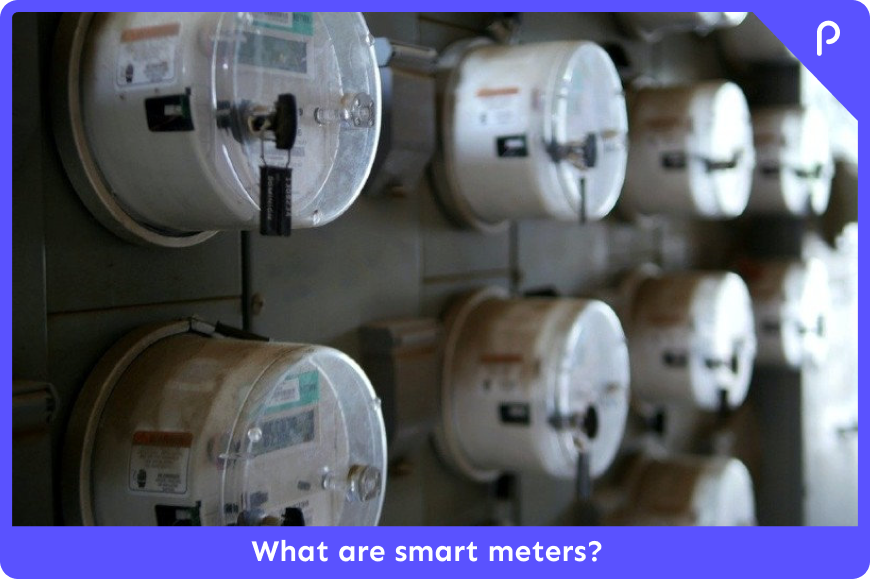 If your current energy can't supply you with a smart meter, the Papernest team can help you to find a new supplier that can. Let's take a look at how a smart meter can benefit your household, and your energy bills. We'll also take a look at how to read your smart meter, how to top up your smart meter, and which suppliers offer smart meters. We'll also take a look at some potential problems with smart meters and what you can do about them.
Leave your phone number to request a call back from us![/cta-fullwidth-single] FAQI have a different supplier for gas and electricity – what do I do?
Some households find that they can get a better deal by choosing separate companies to supply their gas and electricity. If this applies to you, don't worry. You can still get smart meters installed for both fuels free of charge. However, you will need to book two separate installations. You may also have different generations of meter for your fuels, depending on who supplies them.
It may be worth looking into switching suppliers before installing your smart meters to make the installation quicker and easier while also saving money.
Can my energy be cut off remotely if I have smart meters?
Although it is technically possible for your supplier to shut off your supply remotely through your smart meter, this is extremely unlikely to happen. Suppliers only switch off a customer's gas or electricity in the most extreme circumstances, and they are legally required to give you 30 days' notice before shutting off your supply.
Even if you have run up significant energy debts, your supplier will give you every opportunity to establish a repayment plan rather than cutting off your supply.
Do I need an internet connection to use a smart meter?
No. Both generations of smart meters have their own communications hub which makes them fully autonomous. They do not rely on your home's wireless network or router. As such, you can install a smart meter in your home, even if you have no internet connection.
I'm on Economy 7 or 10 – can I get a smart meter?
Yes, absolutely. Smart meters can be set to dual-rate for those customers that have either Economy 7 or Economy 10 meters. So you can still benefit from cheaper off-peak energy as well as smart functionality. In fact, this pairing can be advantageous in helping you save money on your bills by using less energy during peak hours.
Updated on 11 Nov, 2022