Government Energy Grants To Fight Fuel Poverty & Improve Energy Efficiency
The energy plan tailored to your values exists.
And it is just one click away.
We scour the market to guide you towards the energy deal custom fitted
to your needs and beliefs.
There are government energy grants available to help combat the growing problem of fuel poverty in the UK. Here, we'll look at grants that are available and whether you may be eligible to apply. We'll also look at government energy grants to incentivise energy efficiency. So you can get help towards making improvements around your home that will drive down your future energy bills.
Last update: November 2022
As you may have heard on the news, the UK energy market is currently under an immense amount of stress as a result of a global gas shortage driving up costs and putting several energy suppliers out of business. To learn more about this and stay updated on a daily basis you can read our page on the UK energy crisis.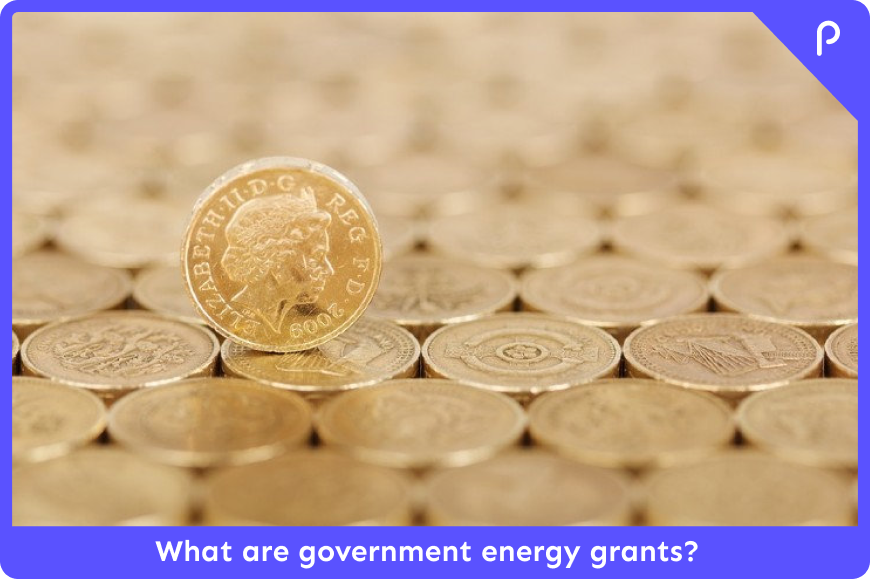 Many of us in the UK are in an increasingly precarious financial position, which is why it is important to be familiar with all the government energy grants. These grants can help you save on energy bills. Some people have spent much of the year on furlough, while others have lost jobs and had their careers stalled by the recent pandemic. Some are freelancers and small business owners whose ability to trade has been affected. While others are among the most vulnerable in our society, such as our elderly, our disabled and our unemployed are finding it especially difficult at present. As well as feeling increasingly isolated under our current tiered lockdown system, many will also be finding it harder than ever to pay for the essentials.
Leave your phone number to request a call back from us![/cta-fullwidth-single] FAQWhat are the top home help schemes and grants?
If you want to make renovations to make your home greener and more energy efficient, but baulk at the cost, there are home help schemes that can help to mitigate the cost. These are the Green Homes Grant and the Renewable Heat Initiative. The former can help cover up to 50% of the cost of new installations, while the latter can be used to offset the cost of maintaining and managing these systems with quarterly payments.
You may apply for both, however, you need to have made any installations covered under the Green Homes Grant and paid your contribution before you can apply for the Renewable Heat Initiative.
What support can I get if I receive pension credit?
If you are in receipt of pension credit, you should automatically receive the Winter Fuel Payment. You can also contact your energy supplier to see if they offer the Warm Homes Discount. All of the "Big 6" energy suppliers and a number of smaller suppliers offer this.
Can I get 100% of the cost of green renovations covered under the Green Homes Grant?
Most households will only get 100% of the cost of renovations covered under the Green Homes Grant, up to a maximum value of £5,000. However, homeowners receiving income-based benefits may receive up to 100% of the cost of renovations (up to the value of £10,000) covered under the scheme.
If I apply for the Winter Fuel Payment, can I still apply for the Warm Home Discount?
Yes. Eligibility for one should not preclude you from being eligible for the other. If temperatures in your area drop below zero degrees celsius you can also apply for the Cold Weather Payment, even if you get one (or both) of these other benefits.
Updated on 11 Nov, 2022