What are the latest Orbit Energy tariffs and prices?
If we were to give you £400, how would you spend it?
We can't give you £400, but we can save you that amount! How? By switching you
to a cheaper energy supplier to cater to your needs. All you need to do is give us a call.
Monday to Friday – 8.30 am to 5.30 pm
If we were to give you £400, how would you spend it?
We can't give you £400, but we can save you that amount! How? By switching you
to a cheaper energy supplier to cater to your needs. All you need to do is give us a call.
Monday to Friday – 8.30 am to 5.30 pm
Founded in 2018, Orbit Energy is one of the smaller energy suppliers on the market. The company's two main selling points are low prices and green energy. All customers signed up to Orbit Energy will have 100% renewable electricity as standard, while Obit's close relationship with Shell means it's able to provide a number of competitively priced deals. As well as offering good value tariffs and a greener energy supply, Orbit Energy also claims to provide its customers with a high level of customer service. As the supplier is one of the smaller gas and electricity providers in the UK, it's able to give its customers a more personal experience. This is reflected in online reviews for Orbit Energy which are generally positive.If you're currently considering a move to a new supplier, and want a company that offers renewable energy and good customer service, Orbit could be right for you. Here, we take a closer look at Obit Energy and everything it has to offer.
Last update: April 2022
We Consider Orbit Energy A Moderately Stable Supplier
As you may have heard on the news, the UK energy market is currently under an immense amount of stress putting several energy suppliers out of business. We have designated Orbit Energy as a moderate risk supplier right now, which means that they could face trouble if the UK energy crisis worsens much further. To learn more about this and stay updated you can read our page on the UK energy crisis.
Orbit Energy tariffs & prices

In 2018, Orbit Energy signed an exclusive five-year deal with Shell Energy Europe Ltd for the supply of its power, gas and environmental products. This has allowed the supplier to offer competitive tariffs and long term low prices.
At the moment, Orbit Energy offers two main deals to customers on standard tariffs. One is a standard variable rate and the other is fixed for 12 months. The standard variable tariff guarantees customers rates that are 5% below Ofgem's energy price cap. This discount is valid for the duration of the contract.
Orbit Energy's fixed rate deal also offers good value for money compared to other available tariffs. However, the provider does charge an exit fee of £30 per fuel, so you could be left out of pocket if you leave your deal early.
The table below shows the average costs of gas and electricity on Orbit's 2021 tariffs.

Tariff
Features
Unit rate for Electricity (p/kWh)
Daily standing charge (electricity)
Unit rate for Gas (p/kWh)
Daily Standing charge (gas)
5% OFF 4 LIFE
– Always 5% under OFGEM's Price Cap
– Automatically reviewed twice a year, on 01 April and 01 October
– 100% renewable electricity
– Zero exit fees
17.191p
21.737p
3.010p
24.067p
12 MONTH FIX
– Fixed unit rates and standing charges for 12 months
– 100% renewable electricity
– Zero exit fees
17.287p
22.782p
2.973p
25.234p

The exact cost of an Orbit Energy tariff will vary depending on how much energy you use and where you are in the UK. The above figures are based on a 3-bedroom house just outside of London.
As well as standard tariffs, Orbit Energy also offers Economy 7 and prepayment deals. Economy 7 tariffs are designed for people who use the majority of their electricity at night, for example, households with storage heaters.
If you choose an Economy 7 tariff, you'll see two unit prices listed for the tariff. The cheaper rate applies for seven hours at night, while the more expensive rate applies during the day.
Prepayment tariffs are generally the most expensive option. They're generally used by households that want to avoid falling into debt to their energy supplier and households that are trying to repay a debt that has already accumulated. Customers on prepayment tariffs pay for the energy they consume in advance using a prepayment meter.
The table below shows the prices of Orbit's Economy 7 and prepayment tariffs.

| Tariff | Unit price of electricity (p/kWh) | Standing charge (electricity) | Unit price of gas (p/kWh) | Standing charge (gas) |
| --- | --- | --- | --- | --- |
| Economy 7, 5%OFF4LIFE | 17.790p/12.882p | 21.815p | 3.010p | 24.067p |
| Economy 7, 12 MONTH FIX | 17.936p/12.986p | 22.864p | 2.973p | 25.234p |
| Prepayment, Prepayment Blue | 18.330p | 27.860p | 3.140p | 36.230p |

If you're not sure which tariff is right for you, we can help. Call our Switch Plan to learn about the best deals on the market and to find out which tariff best suits your household.


0330 818 6225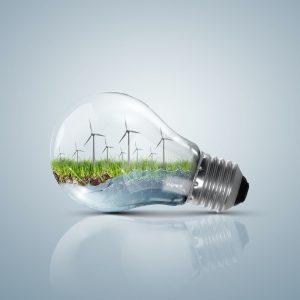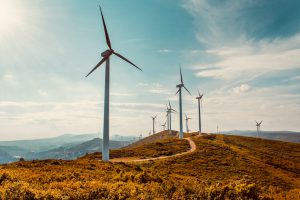 How much does Orbit Energy charge per kWh?
As you can see from the above tables, the amount that Orbit Energy charges per kWh ranges between 18.330p on the company's prepayment tariff and 12.882p for the night time Economy 7 rate.
If you're on a standard deal, you'll pay around 17.2p for a kWh of electricity.
How green is Orbit Energy?
On 1st October 2019, Orbit Energy went green. The supplier began offering 100% renewable electricity on all of its tariffs, allowing customers to do their bit for the environment without changing their habits.
All of the electricity that Orbit Energy uses is backed up by certificates of Renewable Energy Guarantees of Origin, or REGOs. This shows that the energy really does come from green sources and is great news for customers who want to reduce their carbon footprint at the same time as lowering their monthly energy bills.
However, as Orbit Energy doesn't currently offer gas from renewable sources, it's not as green as some of the other suppliers on the market. If you want your energy to be as kind on the environment as possible, look for an energy company that provides green gas or that offsets the carbon footprint of its gas production.
Orbit Energy fuel mix
Prior to going green, Orbit Energy's fuel mix was as follows:

| Fuel | Orbit Energy | National average |
| --- | --- | --- |
| Coal | 1.66% | 3.90% |
| Natural Gas | 18.95% | 39.40% |
| Nuclear | 2.16% | 16.60% |
| Renewables | 75.87% | 37.90% |
| Other | 1.37% | 2.20% |

As the table shows, Orbit Energy was already offering a greener mix of fuel than the average UK energy company. Their move to 100% renewable electricity will make Orbit Energy even kinder on the environment.
Orbit Energy reviews

When switching energy suppliers, it's always a good idea to look at the latest online reviews. This will give you a better idea of the service you can expect to receive from the company and should give you an indication of how your prospective supplier treats its customers.
In general, online reviews for Orbit Energy are positive. Of the 6,100 reviews posted on impartial site Trustpilot, 56% rate the company as 'Excellent' while another 15% rate it as 'Good'. Around 18% of reviews on the site give Orbit Energy a 'Bad' rating. This gives the company an overall score of 3.6 out of 5.
Recent Orbit Energy reviews posted on impartial sites include:
"Best thing I have ever done on my utility bills was swapping for orbit energy.
best deal on the market, I'm so happy."
"I have found Orbit Energy helpful when I need advice."
And
"It is a very good service and if you have a query it is answered very quickly"
However, it's worth noting that recently, reviews have gone a little downhill with more and more one-star ratings appearing. Among the less positive online reviews posted for Orbit Energy are:
"Very bad customer service. Prices have increased by over +40% without explanation and they simply ignore all our correspondence"
And
"I am disappointed at even giving them one star. They seemed a good company while everything was going well but the proof of any company is how they deal with things when they go wrong. In this Orbit are awful"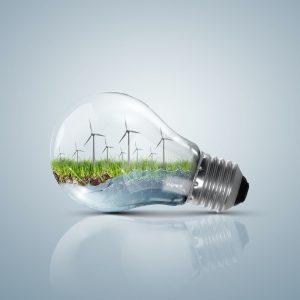 How to complain about Orbit Energy?
If you're disappointed with the service you've received from Orbit Energy, the first thing you should do is get in touch with the company to see if you can resolve the issue with them directly. If that fails, you'll need to contact the Energy Ombudsman.
The ombudsman is an impartial organisation that has the power to rule on energy-related disputes. They'll investigate your complaint and, if they find in your favour, can impose fines and other measures on your supplier. You can also report the issue to energy regulator Ofgem. Although they won't rule on the dispute, they can investigate your supplier to see if they have breached any industry rules or regulations.

What makes Orbit Energy different

Orbit Energy is a small energy provider with a customer-focussed ethos. Its investment in 100% renewable energy makes it an attractive option for households that want an environmentally friendly energy provider, while its low prices are good news for customers on a budget.
The Orbit Energy price promise means that customers can access tariffs that are guaranteed to be 5% below the Ofgem price cap. If you sign up for one of these deals, you can be confident that you're getting a good deal for your gas and electricity compared to the other standard variable rates on the market.

Orbit Energy: what other services do they offer?

Orbit Energy doesn't currently offer any other services. The company specialises in providing low cost gas and electricity tariffs and hasn't yet branched out into home insurance, boiler cover or other utilities.

Contact Orbit Energy

There are a number of ways to get in touch with Orbit Energy. If you just want to check payments and submit meter readings, you can do so by logging into your Orbit Energy online account. This is a very useful platform that allows you to manage your gas and electricity payments online and stay on top of your bills.
If you have a specific query, you can get instant help by using the online chat feature on the Orbit Energy website. Alternatively, you can submit your question using the form on the Orbit Energy contact page and a member of the team will get back to you.
If your query is urgent, or you'd just like to speak to someone about your issue, call the company on 0333 103 8277.
How to switch to Orbit Energy
The easiest way to move your gas and electricity supply to Orbit Energy is to use our Switch Plan. The straightforward, impartial service will help you to find the best deal for your household and take care of all of the admin involved with switching. Get in touch today to find out more.
0330 818 6225
How to refer a friend to Orbit Energy?
Orbit Energy has a referral scheme that existing customers can take advantage of. The scheme gives customers £50 credit if they refer a friend to Orbit Energy and the friend successfully signs up to a tariff. Terms and conditions apply. You can find out more about the scheme on the Orbit Energy website.
Would you like to know more about energy suppliers in the UK? Great! Check out these related content:
FAQ
How to contact Orbit Energy?
You can get in touch with Orbit Energy in a number of ways. One of the easiest methods is to use the live chat feature on the supplier's website. Alternatively, you can use the online contact form or give them a call on 0333 103 8277.
Does Orbit Energy offer business energy tariffs?
Orbit Energy is a domestic gas and electricity supplier. At the moment, the company doesn't offer any business energy tariffs.
How long does it take to switch to Orbit Energy?
If you decide to switch to Orbit Energy, you'll need to wait around 21 days for the switch to be completed. You can take the hassle out of switch by using our Switch Plan. Get in touch today to find out more on 0330 818 6225.
How to change tariff on Orbit Energy?
If you're already an Orbit Energy customer but would like to switch to a different tariff, you'll need to get in touch with the supplier to arrange the move. As you're already signed up to the company, switching tariffs should be fairly easy. However, it's important to remember you're liable to pay a £30 exit fee per fuel if you're leaving a fixed rate deal early.
Updated on 24 Jan, 2022