Switching Gas Provider: What You Need To Know
Flick the switch and start saving on your energy bills
Call us and let our experts guide you to the best energy plan on the market. For free.
Monday to Friday – 8.30 am to 5.30 pm
Flick the switch and start saving on your energy bills
Call us and let our experts guide you to the best energy plan on the market. For free.
Monday to Friday – 8.30 am to 5.30 pm
The average household in the UK uses between 12,000 and 12,500 kWh of gas per year. But that doesn't mean that they have to pay over the odds to power their homes. If you switch gas provider regularly, you could save hundreds of pounds per year. In fact, it's estimated that the average household can save up to £300 per year across their gas and electricity when they switch suppliers.
Last update: April 2022
As you may have heard on the news, the UK energy market is currently under an immense amount of stress as a result of a global gas shortage driving up costs and putting several energy suppliers out of business. To learn more about this and stay updated on a daily basis you can read our page on the UK energy crisis.
We strive to make it as quick and easy as possible to switch gas provider, and get the perfect energy deal for your needs and usage. But before you switch, it's helpful to know how the gas market works, what options are available, and exactly what goes into your gas bills.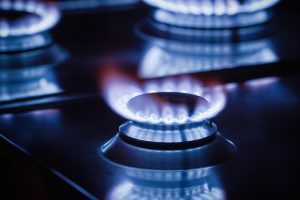 How to compare gas prices ?
There are lots of price comparison sites out there that will allow you to compare gas prices before you switch has supplier. However, each may provide a different list of suppliers to choose from. In order to ensure that you get accurate quotes from suppliers that will be a good fit for your household, it's a good idea to have the following information to hand :
Your address and postcode
Your current gas provider's name
Your current tariff name
Your annual or monthly energy consumption
These will ensure that you don't get any unpleasant surprises after you switch gas provider. If you're unable to ascertain your energy consumption, you will be asked to choose whether your gas consumption is low, medium or high.
These are defined as follows :
Low- 8,000 kWh of gas per year
Medium- 12,000 kWh of gas per year
High- 17,000 kWh of gas per year
How to switch gas suppliers for cheaper energy ?
Once you've found a gas tariff that looks good to you, all you have to do is complete the signup process. Your new supplier will take care of the rest. They will contact your old supplier to arrange the handover of your gas supply, and establish a date for your switch. This is usually within 15 days, and if your switch takes longer you are entitled to £30 in compensation. Make sure you take a meter reading on the day of your switch to ensure that your final bill from your old energy supplier is accurate. You will receive your final bill up to 6 weeks after your switch has taken place. If there is any crest remaining on your account, this will be refunded to you within 10 days.
Average gas prices per kWh
When comparing gas providers and tariffs you'll see that costs are partially measured in unit rates per kilowatt hour (kWh). These can vary a great deal by supplier. However, it may help to know the average gas price per kWh so you can get a good idea of which providers represent the best value for money when you switch gas provider.
At the time of writing, the average gas unit price in the UK is 3.8 pence. Nonetheless, you're likely to find a number of gas providers charging below this rate. There are even a number of green energy suppliers that can provide carbon-neutral or carbon-offset gas at below-average prices..
What does 1 kWh represent ?
A kilowatt hour (kWh) is the energy industry standard measurement for a unit of gas. But what does this unit mean? Your gas meter actually tracks your gas consumption in cubic meters (m3) rather than kWh. Gas providers then convert this into kWh for simplicity of billing.
kWh to m3 conversion
Many energy consumers like to track their gas usage. And unless you have a smart meter, you'll need to perform some calculations to find out what your usage in cubic meters means in monetary terms.
To see how much you're spending on the gas you use, you can apply this simple conversion.
Deduct your last meter reading from the current meter reading to ascertain your usage in cubic meters.
Multiply the amount of gas in cubic meters by 11.1868 to convert it into kWh.
Multiply this by your supplier's unit rate per kWh to calculate your spend.
How do gas providers set prices?
Several factors go into determining how much gas providers charge you for what you use. The primary component is the wholesale cost of energy (how much the gas costs the providers) to the state of national and global gas production. There's also the administrative costs associated with running and marketing the company. Not to mention good old supply and demand.
Because demand for wholesale gas fluctuates throughout the year, gas providers buy their gas in advance to protect themselves from rising costs and provide the best possible value for money for their customers.
What makes up your gas bill?
Your gas bill is composed of two elements :
Unit costs per kWh
Daily standing charges
Standing charges can range from anywhere between 10p and 80p per day. There are some gas tariffs on the market that have no standing charges. However, you should think twice before signing up to one of these. A tariff with no standing charge is usually offset by very high unit costs. As such, they are only really suitable or households with low gas usage, or homes that are unoccupied for much of the year. You should keep this in mind when you switch gas providers.
Can you switch natural gas providers?
Yes, absolutely! It's quick and easy to switch gas providers, and the process is usually completed within a fortnight. After which you can enjoy cheaper (and potentially greener) gas from a new supplier.
Although we want to make it as easy as possible to switch gas providers, the more you know about your gas supply and the energy industry the better positioned you are to choose the right deal for your needs.
Who is my current gas supplier?
Knowing your current gas supplier and tariff can help you to properly gauge your potential savings when you switch to a new gas provider. If you're not sure what your current tariff is, you can check your most recent bill. If it's still unclear, you can always contact your gas provider to check. But what if you have no idea who supplies your gas?
The fastest way to check who supplies gas to your property is to contact your area's gas transporter. They will be able to furnish you with the name of your gas provider who can then inform you which tariff you're currently on. You can find your gas supplier and their contact number in the table below :

| | | |
| --- | --- | --- |
| Gas Transporter | Area  | Contact Number |
| Cadent Gas | North West of England, West Midlands, East of England and North London | 0800 389 8000 |
| Northern Gas Networks | North East of England, Northern Cumbria, and much of Yorkshire  | 0800 040 7766 |
| SGN | Scotland and Southern England    | 0800 912 1700   |
| Wales & West Utilities | Wales and the South West of England | 0800 912 2999 |
What is a green gas provider?
A green gas provider is an energy company that provides carbon-neutral gas, carbon-offset gas or a combination of the two. Carbon-neutral gas is renewable biomethane gas sourced from farm, plant and animal waste. Carbon-offset gas is natural gas taken from beneath the ground, however its carbon footprint is offset by carbon-neutral and carbon-negative projects carried out and supported by energy suppliers.
You can find a list of green suppliers, and what kind of gas they supply in the table below :

| | |
| --- | --- |
| Energy Supplier | Green or Carbon-Neutral Gas? |
| Bristol Energy  | Green gas |
| Bulb | Carbon-offset gas    |
| Ecotricity  | Green gas  |
| Good Energy    | Both  |
| Green Energy UK | Green gas    |
| Octopus Energy | Carbon-Offset gas |
| Pure Planet    | Carbon-offset gas |
Tips for getting the cheapest gas tariff for your home
Finding the cheapest gas tariff for your home is about more than simply using the first price comparison site you come across. The right gas provider for you is likely to be very different to the right gas supplier for another household.
Here are some questions to ask to ascertain whether you've found the cheapest and best gas provider for your unique needs :
Do they offer an online-only or paperless tariff? These are cheaper because they have fewer administrative costs.
Do they offer a dual fuel discount? This may make it cheaper to get your gas and electricity from the same supplier.
Is the tariff in question fixed-rate or variable? Fixed-rate tariffs are generally cheaper and can insulate you from the risk of rising gas prices in the future.
The Ofgem energy price cap is likely to increase in April 2021, so it may be prudent to lock your gas rates in now.
How long does it take to switch gas supplier?
Switching gas provider is quicker than ever. There was a time when the industry standard for a switch was 17-21 days. Now, however, the vast majority of switches are completed within 15 days. A great many suppliers have signed up to the [Energy Switch Guarantee](https://www.energyswitchguarantee.com/) meaning that they guarantee a quick and easy switch.
Our energy experts are here to help
Free service - Available Monday to Friday from 8.30 am until 5.30 pm
How to reduce gas bills
Switching gas providers can be an extremely effective way to reduce your gas bills without compromising your comfort or lifestyle. However, it is by no means the only way to reduce how much you spend on gas. There are a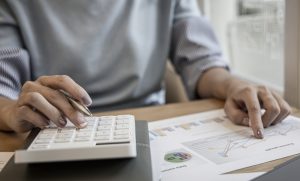 number of investments that (despite some upfront expense) could further drive down your gas bills for years to come. Especially in an era where smart technology (in the form of a smart thermostat) can help us to adapt our gas consumption to our lifestyles effortlessly. Even something as simple as turning down the thermostat just a little can make a difference throughout the year.
Take a look at some gas saving solutions in the table below :

| | |
| --- | --- |
| Gas Saving Solution   | Potential Savings |
| Turn down your thermostat by just one degree | £75 per year. |
| Replace your windows or doors with BFRC A++ rated alternatives | £120 per year |
| Replacing your loft and wall cavity insulation | Up to £395 per year |
| Replace your boiler if it's more than 12 years old | Up to £305 per year |
| Install a smart thermostat for your boiler | Up to £350 per year |
Which gas supplier is best for 2021?
It's difficult to definitively state which gas supplier has the best deals in 2021. However, if you intend to get gas and electricity from the same supplier, you may benefit from one of these dual fuel tariffs that represent the cheapest on the market at the rime of writing :

| | | | | |
| --- | --- | --- | --- | --- |
| Supplier Name | Tariff Name | Monthly Estimated Cost | Annual Estimated Cost | Savings Against Energy Price Cap |
| Neo Energy  | NEO 4.1      | 72.94    | 875.28     | £166.72  |
| London Powe | My London Fixed Yearly Plan 12m Fixed Jan 2021 v3 | 75.20 | 902.40   | £139.60    |
| Goto Energy | Standard Variable   | 78.96    | 947.52 | £94.48     |
| Avro Energy | Simple and SuperSwitcher  | 79.60  |   955.20 | £86.80 |
| Utility Point   | Just Join UP 21 12M Fixed Wk04     |   80.38   |   964.56  | £77.44 |
| People's Energy | People's Energy Fixed Loyalty Tariff Jan 21  | 80.53 | 966.36 | £75.64 |
| Green | Mahogany   | 80.88    | 970.56 | £71.44 |
| Utility Point  | Just Up 21 Wk04 v2   | 80.94  | 971.28   | £70.72  |
| Scottish Power | Super Saver February 2022 B2    | 80.98   | 971.76 | £70.24 |
| Pure Planet | 100% Green Direct 12m Fixed Jan21 v1 | 80.98   | 971.76 | £70.24 |
These assume gas usage of 12,500 kWh per year and electricity usage of 2,900 kWh per year.
If, however, you're looking for a gas-only supplier, Zog Energy have a good reputation for low prices and excellent customer service with a Trustpilot score of 4.7 out of 5.

| | | | | |
| --- | --- | --- | --- | --- |
| Tariff Name | Annual Cost | Monthly Cost | Standing Charge (per day) | Unit Charge (per kWh) |
| Zog Mercury 12 v43 Month FIXED term | £397.54 | £33.13 | 19.95 p | 2.706 p |
| Zog Mercury 24 v29 Month FIXED term | £427.24    |   £35.6 | 25.2 p | 2.7938 p  |
| Zog Juniper Month VARIABLE term | £451.21 | £37.6    | 25.2 p | 2.9936 p  |
| Zog Juniper Month VARIABLE term | £474.16  | £39.51  | 19.95 p | 3.3445 p   |
| Zog Saturn 12 v18 Month FIXED term | £479.44 | £39.95   | 21 p | 3.3566 p   |
Let us help you switch gas provider and find the perfect deal
The Papernest team can help you to switch gas provider effortlessly and find the cheapest energy deal for your needs. We can also offer end-to-end management when you switch, to ensure that it is as fast and efficient as possible. So you can get faster, easier access to cheaper gas.
Would you like to know more about switching energy suppliers? Great! Check out these related articles :
FAQ
What gas company has the best gas?
In terms of performance, there's really no difference between one gas provider's gas and their competitor's. The biggest differential is the environmental impact of the gas you use. If you're looking for greener carbon-neutral or carbon-offset gas you should choose one of the following:
Bristol Energy
Bulb
Ecotricity
Good Energy
Green Energy UK
Octopus Energy
Pure Planet
Who is the cheapest gas provider in UK ?
The cheapest gas provider in the UK for you will depend on your location and average use. However, Zog Energy is widely regarded as the cheapest gas-only supplier. However, if you're looking for a cheap dual fuel provider, these often rank among the cheapest:
Bulb
Octopus Energy
Outfox The Market
People's Energy
Pure Planet
Will a cheap gas company mean worse customer service ?
Not necessarily. In fact, some suppliers are lauded for offering both excellent customer service and superb value for money. Octopus Energy, Zog Energy and People's Energy are all lauded as great all-rounders.
When is the best time of year to switch energy supplier ?
If you're on a variable rate tariff the best time to switch energy supplier is now! Because you have no early exit fees to worry about, you can switch whenever you like. If you are in a fixed-rate contract, you can still switch without paying an early exit fee if you switch within the last 49 days of your contract, or within your 14 day "cooling off" period after you first sign up.
Updated on 24 Jan, 2022