Prepayment meter and pay as you go energy
Flick the switch and start saving on your energy bills
Switch-Plan helps you find the best and cheapest energy contract . Start saving now!
Prepayment meters, also known as pay-as-you-go meters, are a common way to pay energy bills in the UK. Rather than having a meter where you use energy on credit and pay bills at the end of a billing payment, a prepayment meter uses credit that you buy in advance – either at a local shop or online. Prepayment is quite common in the UK and with the introduction of smart prepayment meters allowing you to pay online, they are a viable option for people across the country, especially renters and landlords looking to keep a close eye on energy use. Smart meters also make it possible to move any excess credit you may have between fuels, from gas to electricity and vice versa.
Last update: November 2022
As you may have heard on the news, the UK energy market is currently under an immense amount of stress as a result of a global gas shortage driving up costs and putting several energy suppliers out of business. To learn more about this and stay updated on a daily basis you can read our page on the UK energy crisis.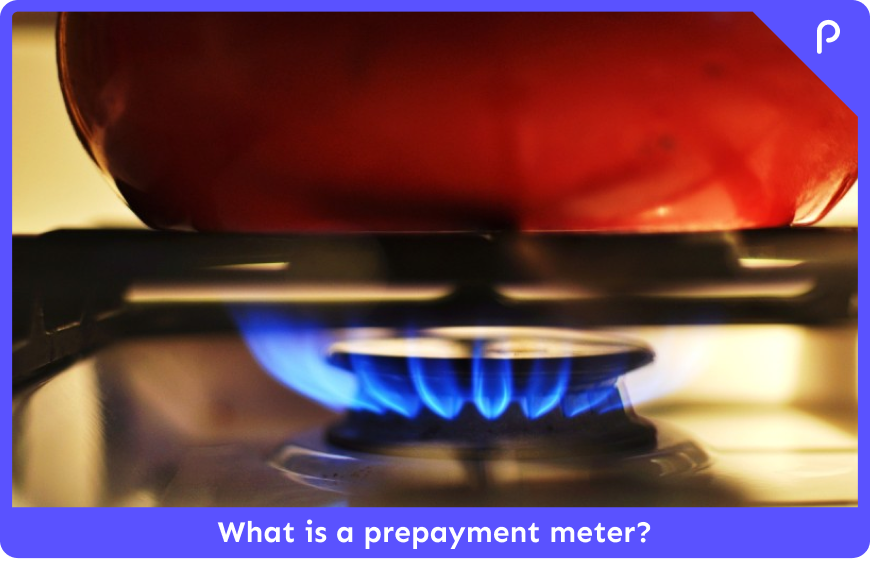 Around 5.9 million households in the UK currently pay for electricity in this way, with special pay as you go energy tariffs available from the major and smaller suppliers. How do you want to pay for your energy? Would you like to pay for what you used after the fact, getting a bill each month or would you rather prepay so that you can be sure exactly what you are spending? If you like the second option, then a prepayment meter is for you. As you are buying your energy units before you use them, you know exactly how much you will be using and what you are spending. It also means you know how much energy you have left and when you need to top up with more credit. This makes them a good option for people living on a strict budget or who want to monitor their energy use.
What is a prepayment meter and how does it work?
Prepayment is the process of paying for your gas and electricity up front in the form of credit. Obviously, the more energy you use, the faster you will run out and require a top up. In the past, when your credit ran out you were simply 'left in the dark'. However, these days most prepayment meters are fitted with an emergency credit function. This allows you to set a certain amount of credit to give you more time to top up. Some meters also have a 'no disconnect' mode, to prevent you running out of credit at times when it is not possible to top up, such as in the middle of the night. Although the advent of 24 hour top ups makes this less of an issue.
How do prepayment meters work
There are three main types of prepayment meter. These are:
Key meters – these have electronically-coded keys that are specific to your meter and contain your tariff information
Smart card meters – These download information and send it to your supplier every time you top up and can be topped up online
Token meters – These are very old fashioned and seldom, if ever, used these days
Meters are generally topped up by taking your card or key to the Post Office or other PayPoint or Payzone (usually located in small local shops and supermarkets).You can buy bundles of units of power, or kWhs, according to your needs, which helps you keep a closer eye on what you are using and allows you to restrict energy spending. Remember that your energy meter will only work when this card or key is inserted so be careful not to lose it. Once you have bought the power (there is often a minimum spend) you then top up your meter either in person or by using an app. Your meter will then be charged with that amount of credit. When your credit is running low again, you can simply top up again to ensure you don't run out. Prepayment gas meters only have a single rate of payment per unit. However, electricity meters are either single rate or two /three rate meters with different rates per unit depending on the time you use them.
What if I lose my prepayment meter key or smart card?
If you lose your smart card or meter key, get in touch with your supplier as soon as possible. They will issue a new one and send it out as soon as possible. They will also be able to issue you a temporary card from your nearest PayPoint so that you are not without power in the short term. If this is not possible an emergency call out can be arranged but this may come with a fee.
Why use a prepayment meter?
Paying for your energy in advance has a number of advantages. The main one being that it means you don't get into debt with your supplier and rack up big bills that you can't afford to pay. That's why prepayment meters are often favoured by those on a tight budget or who are trying to cut back on their usage. There has been some criticism of prepayment meter rates in the past, with some arguing that people on a lower income or renters, who are more likely to be on a prepayment meter are being unfairly punished and required to pay more per unit than billed customers. There are some other downsides to using a prepayment meter, not least that the rates tend to be much more expensive per unit than for tariffs with monthly contracts. But it's not all bad news.
Prepayment meter: the pros and cons
Let's start with the pros of pay-as-you-go energy.
Gives you greater control of how much you spend on energy and when you spend it
Prevents you from running up large bills that are difficult to pay off
Avoid debt with suppliers when bills get too much
Prepayment meters can also be used to help you pay back debt with suppliers using agreed amounts on each top up.
Now for the downsides.
They are more expensive to operate than other types of meter meaning you will pay more for your energy
Topping up in person at a local shop can be inconvenient
If you are unable to get out and top up or have no web connection then you could end up with no power at all
Credit meters let you spread your energy costs throughout the year, but top up meters mean you pay for more energy as and when you use it. This means winters can be very costly
You have to remember to charge before holidays or you could end up being cut off when you get back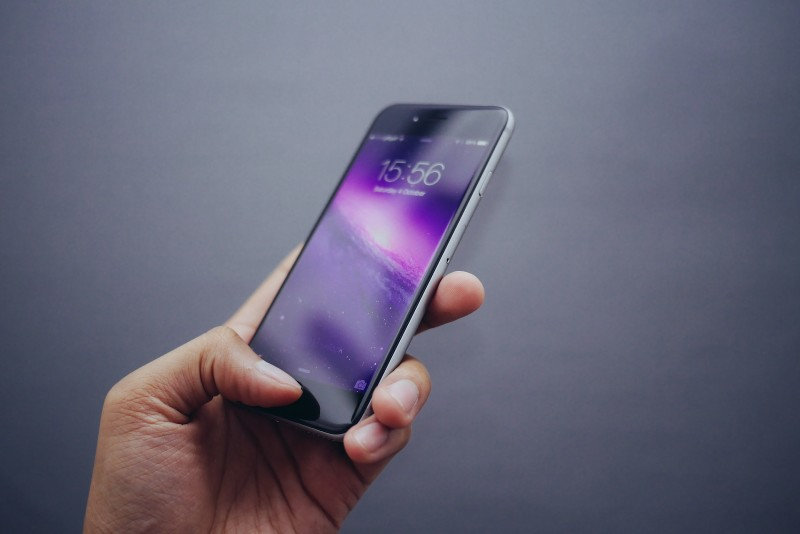 Is a prepayment meter cheaper?
In general, the rates you pay per kWh of energy are more expensive using a prepayment meter. If you were to use the same amount of power with a pay-as-you-go supplier as you would with a credit meter, it would cost more. However, one of the main advantages of using prepayment is that it helps you to be more aware of what you are using. When you can actually see your credit ticking down it makes you more inclined to try and save power and energy – rather than just worrying about the bill when it arrives. It all depends on individual circumstances as well as the tariff you have chosen to be on. If you own your own home and are not concerned about your energy use or ability to pay bills, then a prepayment option may not be for you.
Want to switch energy suppliers? Switching with us has never been simpler.
Free Service
Let Papernest help you with your electricity and gas needs.
Can my supplier force me to have a prepayment meter?
It is technically possible for suppliers to force people to have a prepayment meter. However, this must only happen following a warrant being granted by court order, and as a last resort, following debts. The industry regulator Ofgem is generally against this practice as they prefer to find better ways to resolve differences. It rarely happens and in most cases you are free to choose whatever kind of meter you want.
Does it cost to change from a prepayment meter?
Every supplier is different. Some provide meter switching services for free. Others will charge you a small fee to do so. If you are with one of the Big Six energy companies then you will not have to pay for this service. Get in touch with your supplier to find out more. If your current supplier does charge for the meter sap, you can always change your tariff to another supplier before deciding to change to a credit meter. However, you may need to be on the prepayment plan for a minimum time period before you can change the meter. So, it always pays to check their policy first.
I've just moved to a property with a prepayment meter – what should I do?
If you move into a house with a prepayment meter, the first thing you need to do is to register with the supplier and ensure that you are the current account holder. If you don't do this you might find that you end up paying the wrong rates, especially if the previous tenant was in debt to the supplier.
Can I change from a prepayment to a standard meter?
If you own the property in almost all cases you should be able to change to a credit meter, as long as any outstanding debts have been paid. If you are a renter then you will need to get the permission of the landlord.
Different types of prepayment meter
As mentioned above, there are three main types of prepayment meter. These are:
Key meters
Smart card meters
Token meters
Token meters are very old fashioned and rarely used these days. Key or card meters are generally topped up in a local store or post office. Smart meters come with apps that allow you to top up online.
Read more:
Looking to switch energy deals?
Leave your phone number to request a call back from us!
Find out more
FAQ
How to take a prepayment meter reading
Reading your prepayment meter is easy. Simply press the blue button (red for gas) on the meter and the information you need will appear on the screen. This will include how much credit you have remaining, whether you are in emergency credit mode, how much power you have used, the price per unit and more.
Are there smart prepayment meters?
There are smart prepayment meters which allow you to use an app to top up and manage your energy use. More and more providers are offering these kinds of smart meters, as they can be used for both pay as you go and credit options.
Is a prepayment meter more expensive?
The rates you will pay per unit of energy are more expensive using a prepayment meter. This has led to some criticism as they are often installed in rented property and low income households. However, they can also be an effective way to budget and reduce energy use.
Why does my home have a prepayment meter?
There are two types of payment methods and meters for your energy supply. One is a credit meter where you pay your bills for the amount of energy you have used. The other is a prepayment meter which involves topping up your energy supply with credit through your meter. Around 5.9 million homes in the UK have prepayment meters installed and they are most popular in rented accommodation.
What does a prepayment meter look like?
A prepayment meter looks like an ordinary electricity meter except there may be a slot for a card or key. There will also be a display telling you how much credit you have remaining on your account.
Updated on 11 Nov, 2022