What To Do In a Power Cut: A Guide
Powering up your home has never been so easy
Let us set up your energy supply with the best supplier in 10 minutes.
Monday to Friday – 8.30 am to 5.30 pm
papernest is rated 4.7/5 on Trustpilot
Ad
Powering up your home has never been so easy
Let us set up your energy supply with the best supplier in 10 minutes.
Monday to Friday – 8.30 am to 5.30 pm
papernest is rated 4.7/5 on Trustpilot
Ad
Unplanned power cuts are rare. But they do happen. As such, it's important to know what to do in a power cut. In this helpful guide we'll look at how you can be as prepared as possible, so you know what to do in a power cut and how to mitigate the damage you can do. We'll also look at how you can claim compensation from your Distribution Network Operator if your power cut is longer than usual.
Last update: June 2022
As you may have heard on the news, the UK energy market is currently under an immense amount of stress as a result of a global gas shortage driving up costs and putting several energy suppliers out of business. To learn more about this and stay updated on a daily basis you can read our page on the UK energy crisis.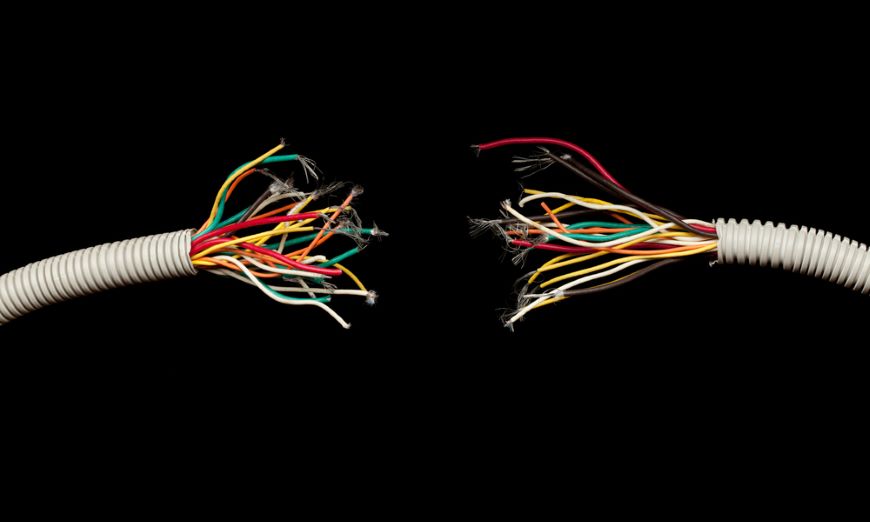 In an era where we're more reliant on electricity than ever, it's important to know what to do in the event of a power cut. Hopefully, this guide will help you to be prepared.
What should I do in a power cut?
There are two kinds of power cut. There are planned power outages where Distribution Network Operators (DNOs) need to shut down the electricity supply in your area when carrying out repairs or maintenance. Then there are unplanned outages. These occur when something has gone awry within the network.
Your area's DNO needs to give you at least 48 hours' notice in the event of a planned power outage. Unplanned outages, however, can occur at any time. So it's important to know how best to prepare for and react to a power cut.
What do I need in a power cut?
Because an unplanned power outage can occur at any time, it's a good idea to stock up on items that will prove helpful. Most power cuts only last for around 30-40 minutes. However, it's not unheard of for power outages to last more than 24 hours.
As such, you should make sure that you have the following in your home, just to be on the safe side.
Torches and batteries
A fully charged power bank to charge phones and digital devices
Tinned foods
A camping stove
Matches
A battery-powered radio (to listen to music and stay updated)
Emergency lighting such as candles and tea lights
A fully-stocked first aid kit
Playing cards / board games
Precautions to take in a power cut
As any scout will tell you, it's important to be prepared. While it's unlikely that your home will lose power for a prolonged period of time, there are some simple things you can do to be as prepared as possible. Including:
Making sure your mobile phone and other devices are charged (or that you have a power bank to charge them).
Make sure you know where the torches and batteries are.
Make sure you have the means to stay warm such as blankets or hot water bottles.
Stock up on non-perishable foods and canned goods.
Disconnect your appliances and devices to protect them from the possibility of a surge when the power comes back online.
How do I pass the time in a power cut?
It's unlikely that you'll spend long enough without power to worry about entertaining yourself. However, if you should find yourself stuck with a power outage that lasts 24 hours or more, it's a good idea to conserve the batteries on your phones and mobile devices. Other ways to pass the time include:
Listen to a battery-powered radio
Play board games or card games by candle / torchlight
Catch up with your reading
Snuggle up around the fire and read to one another
There are all kinds of ways in which people entertained themselves in the pre-electronic era.
Our energy experts are here to help
Free service - Available Monday to Friday from 8.30 am until 5.30 pm
What you should and should not do during a power outage?
When your home loses power, it's important to ensure that you avoid making mistakes that can exacerbate the situation. As such, we've compiled some dos and don'ts for how to conduct your household during a power outage.
Power outage dos and don'ts
Power Outage Dos
Power Outage Don'ts
Make sure your home is well stocked with canned food
Don't open your fridge or freezer
Have a power pack that will enable you to charge mobile devices and phones
Don't rely too much on candles. Make sure you also have access to torches
Make sure you have lots of non-digital ways to stay entertained
Don't leave devices plugged in as they could be damaged by a power surge
Make sure you illuminate your home, especially stairs and other potential trip hazards
If you have a backup generator, do not use it in small or crowded spaces
Contact your DNO to find out the cause of the outage and how long it is expected to last
What should I do if I see a damaged overhead electricity line or substation?
If you see a cause of a power outage like this, it can be extremely hazardous. Keep as far away from these hazards as possible, and call 150 to report the problem. The call is free of charge. If you see a serious risk to the public such as cables obstructing a public highway, you should also contact the emergency services.
Help for older and disabled people in case of power cuts
Older, disabled and otherwise vulnerable adults are at particular risk in the event of a power outage. Especially if they are reliant on a constant power supply to power their medical equipment. If you aren't already, you may want to contact your DNO to get on the priority services register. You can qualify for priority services if you meet any of the following criteria:
You are over 60.
You have a disability or chronic illness.
You are deaf or hard of hearing.
You are blind or partially sighted.
You are reliant on medical equipment that needs a continuous electricity supply.
You are the parent or guardian of a child under the age of 5 who lives with you.
I'm on the priority services register. What should I do in a power cut?
If you are on the priority services register, you should contact your DNO on the special number provided. They will be able to give you additional support, and a means of powering medical equipment on which you are reliant. They will also process your compensation automatically without you having to make a claim.
Contact the network distributor for your area
It's important to know how to contact the Distribution Network Operator in the event of a power outage. These are the companies responsible for maintaining and upgrading the national grid in your area. They should notify you in the event of a planned power outage. If a power outage is unplanned, they may be able to alert you to the cause and give you an idea of when the issue will be resolved.
How to contact your DNO
You can find your DNO's contact details in the table below:
| Region Where You Live | Distribution Network Operator | Contact Number |
| --- | --- | --- |
| North Scotland | Scottish and Southern Electricity Networks | 0800 048 3515 |
| Central and Southern Scotland | SP Energy Networks | 0330 1010 300 |
| North East England and Yorkshire | Northern Powergrid | 0800 011 3332 |
| North West England | Electricity North West | 0800 195 4141 |
| Merseyside, Cheshire, North Wales & North Shropshire | SP Energy Networks | 0330 1010 300 |
| East Midlands & West Midlands | Western Power Distribution | 0800 096 3080 |
| South Wales & South West England | Western Power Distribution | 0800 096 3080 |
| London, South East England & Eastern England | UK Power Networks | 0800 029 4285 |
| Southern England | Scottish and Southern Electricity Networks | 0800 048 3516 |
| Northern Ireland | Northern Ireland Electricity Networks | 03457 643 643 |
How long does electricity need to be off before I can claim compensation?
Your power outage needs to last at least 12 hours before you are entitled to compensation. In some cases, it may be 24 hours. If the unplanned power outage affects less than 5,000 homes you can claim:
£75 if the power outage lasted longer than 12 hours
£35 for each subsequent 12 hours
If more than 5,000 homes were affected, you can claim:
£75 if the power outage lasted longer than 24 hours
£35 for each following 24 hours period, capped at £300
If the power outage was caused by adverse weather conditions such as storms or flooding, you may claim the following compensation, no matter how many homes have been affected:
£70 if you were without power for 24 hours (48 hours in a severe storm)
£70 for each subsequent 12 hours, capped at £700
You may also claim an additional £75 in compensation if you experience more than 4 power outages in 1 financial year that lasts more than 3 hours at a time. The financial year runs from 1st April to 31st March.
You have up to 3 months to claim compensation for unplanned power cuts. If a planned power cut lasts longer than you have been told, you can still claim compensation, but you can still claim for compensation. However, you need to do so within 30 days.
Our energy experts are here to help
Free service - Available Monday to Friday from 8.30 am until 5.30 pm
Can electricity be cut off without warning?
Yes. The majority of power outages are planned. However, there are instances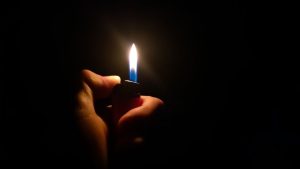 where a power outage may occur without warning. Although this kind of outage is rare, it can happen at any time, especially at times when the weather is extreme.
This is why it's so important to be prepared and know what to do in the event of a power outage. So that not only can you get through it with minimal disruption, you also know how and when to claim for compensation.
Will my food go bad?
Many worry that a power outage will mean that they have to throw out all the food in their refrigerator or freezer. However, this is rarely the case. Your food will be okay as long as you keep the fridge or freezer door closed for the duration of the power outage.
How long is fridge OK without power?
A full fridge or freezer will maintain its internal temperature for around 48 hours. A half full fridge or freezer should still retain its temperature for 24 hours. The key is to keep the door closed. As soon as you open it, even once, the temperature within will start to rise. This is why it's so important to stock up on canned food.
Do eggs go bad if you lose power?
Eggs should be kept at temperatures below 20 degrees celsius to ensure that they stay fresh. Because the ambient temperature in most supermarkets is below this, they don't usually need to be kept in refrigerators. As long as your eggs are kept in a cool, dark place like a cupboard or pantry where the temperature is below 20 degrees they should be find throughout the power outage.
Is ketchup good after a power outage?
Ketchup contains a lot of sugar, which acts as a preservative. As such, it will remain safe to eat for around 6 months after opening.
Will my power company pay for spoiled food?
Energy suppliers do not pay compensation for power cuts. However, you may be able to apply for compensation from your Distribution Network Operator (DNO) if your power outage persists. However, this doesn't necessarily cover the cost of what's in your fridge.
We'll take a look at how to claim compensation later.
Get more from your energy supplier. Call the Papernest team today!
A power outage can remind you just how reliant you are on your energy supply. But that doesn't mean you need to pay over the odds for the electricity you use. In fact, the average household can save around £300 every year by switching to a better energy plan.
Let the Papernest team help you find the perfect energy supplier and tariff for your household. We can even manage your switch from end-to-end to bring you cheaper energy faster and hassle-free.
Want to know more?
Call us today on 0330 818 6225.
We're available from 8am to 6pm.
Read more:
FAQ
Can you take a hot shower if the power is out?
If you have a power shower, you won't be able to take a hot shower. These work by passing water through a heated coil. However, if your shower uses a traditional tank-style water heater, there may be sufficient hot water left in there for you to be able to have a shower.
Can you flush the toilet during a power outage?
Yes. In the vast majority of cases, toilets flush using water pressure and gravity. A power outage shouldn't impede your ability to flush the toilet.
How can I turn my fridge on without electricity?
Most refrigerators use electricity to keep your food cool. However, the best way to preserve the food in your fridge is not to open it. This will maintain the temperature inside for 24-48 hours. This is usually more than enough to wait out a power cut.
How long does a power cut last?
Most unplanned power cuts are resolved within 30 to 40 minutes. If your power cut results in 24-48 hours of power loss, you may be entitled to compensation from your Distribution Network Operator.
Updated on 15 Jun, 2022