Boiler Cover Reviews: Finding the Perfect Policy
Are you ready to make the switch?
Switching energy suppliers has never been easier. Simply let our experts cater to all
of your gas and electricity needs.
A boiler cover plan ensures that your boiler is regularly serviced, while also saving you money on repairs or a replacement when something goes wrong. But with so many policies and plans to choose from, how do you know the right one for you?
Last update: November 2022
As you may have heard on the news, the UK energy market is currently under an immense amount of stress as a result of a global gas shortage driving up costs and putting several energy suppliers out of business. To learn more about this and stay updated on a daily basis you can read our page on the UK energy crisis.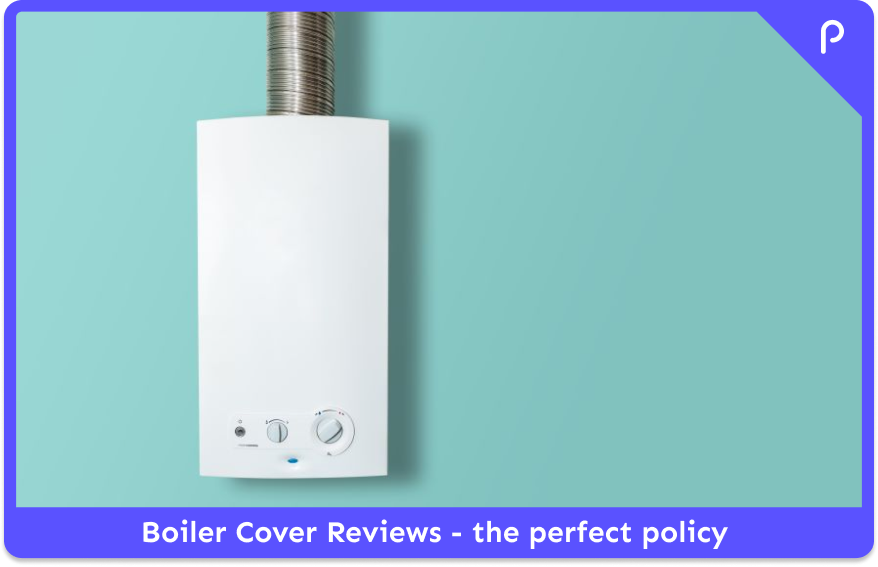 Reading boiler cover reviews from UK energy consumers can help you to make a better-informed decision. Boiler cover reviews can supplement what you already know about a provider's plans and levels of cover to ensure that you're making the best possible choice for your household.
The papernest team is always here to ensure that you're getting the best possible boiler cover plan for your money. Combine our advice with reading some boiler cover reviews, and you can rest easy knowing that you're getting the best possible value from your boiler cover and energy plan combined.
How much does boiler cover cost?
The cost of your boiler cover will depend on the provider you choose and the level of cover you decide on.
According to an independent survey in 2020, UK households pay an average of £288 per year, inclusive of annual servicing. This amounts to an average cost of £24 per month or around 80p per day.
Given the cost of a repair if something should go awry with your boiler, your pipes, or your controls, that's a pretty reasonable price to pay. What's more, there are many cover providers that charge significantly less than this national average, so you can enjoy peace of mind for less.

Want to switch energy suppliers? Switching with us has never been simpler.
Free Service
Let Papernest help you with your electricity and gas needs.
Reducing the cost of boiler cover
Here are some ways you can reduce the cost of boiler cover in the UK:
Make sure you only pay for the kind of cover you need
Pay once a year if you can afford this. You pay slightly more if you spread the cost over the year.
Switch boiler cover providers regularly. Just like your energy plan, the papernest team can save you money on your boiler cover when you switch often. Switching regularly could save you anywhere between £72 and £228 per year.
Should I get boiler cover?
Unless your boiler is brand new, you'll almost certainly benefit from boiler cover. The cost is fairly negligible (especially if your boiler is less than 7 years old).
However, the right policy can prevent you from having to pay for an expensive repair (or, worse still, a new boiler) if something goes awry. Policies can also be extended to your pipework and plumbing, and even your home's wiring.
So you can find your own personal sweet spot between monthly expenditure and level of cover. Reading boiler cover reviews can also help to ensure that the lived experiences of real customers lives up to the claims that providers make on their websites.
Should I have an annual boiler service?
Yes, absolutely! First of all, having your boiler serviced annually will keep it working at peak efficiency, so you spend less on your heating bills. Secondly, servicing your boiler can reduce the risk of expensive repairs later down the line.
How to get cheap boiler cover
In some ways, your boiler cover is just like your energy plan. The longer you stay with the same provider, the less likely it is that you're getting the best value for money from your cover.
The good news is that the papernest team can help you to find the cheapest boiler cover that suits your needs. Switching boiler cover providers regularly can save you in excess of £200 per year.
Best and worst boiler cover brands
If you're new to the world of boiler cover, the sheer volume of providers and plans can be overwhelming. But that's okay! The papernest team is here to help you navigate this potential minefield, helping you to save money without compromising on the level of cover you need.
We've trawled through boiler cover reviews from a range of suppliers to bring you the highs and the lows of the industry.
Who are the best and worst boiler cover brands?
It's important to remember that the best and worst boiler cover brands are subjective. The best boiler cover brand for you may not be the best boiler cover provider for your next door neighbour. This is why the papernest team will take the time to get to know your needs and priorities so that we can find the perfect provider and plan for you.
That said, we can look at reviews from customers to ascertain which providers have the highest and lowest aggregate scores based on customer reviews. For each provider, we'll look at what their cover includes, how their customers rate them on Trustpilot, and what exactly they're saying about the brand (both positive and negative). So you can make a better-informed decision as a consumer.
As the below analysis will show, Hometree boiler cover is clearly one if not the best boiler cover provider.
Want to switch energy suppliers? Switching with us has never been simpler.
Free Service
Let Papernest help you with your electricity and gas needs.
Trustpilot reviews for boiler cover
Let's compare some of the highest and lowest boiler cover policies on Trustpilot so you can choose a new policy with a clear idea of how you can expect to be treated as a customer.
Hometree boiler cover reviews
Hometree is one of the biggest and most trusted boiler cover providers in the country. Their cover includes:
Maintenance cover for the boiler, its controls, and the supply pipe
A call-out charge of £95 per visit (with unlimited call-outs)
First year's boiler service included
Parts and labour included
Emergency call centre open 24 hours a day
They have an aggregate customer score of 4.5 out of 5 on Trustpilot, putting them squarely in the realm of "Excellent". Out of 1,710 reviews:
1,449 (85%) were "Excellent"
113 (7%) were "Great"
16 (<1%) were "Average"
12(<1%) were "Poor"
120 (7%) were "Bad"
That's 92% of customers rating the brand as above-average. Positive reviews focused on friendly and responsive service, reliable and punctual engineers, and fast issue resolution when repairs were needed. COVID-safe repairs were also lauded.
Negative reviews cited unresolved issues, long wait times and unresolved issues.
Below are some quotes taken from customer reviews on Hometree's Trustpilot page:
"Excellent website, easy and quick to speak to someone on phone with brilliant helpful and friendly customer service."
"Hometree customer service is exemplary even during this Covid pandemic. The team is always there to help. I recommend them to all homeowners."
"[The engineer] was excellent, nothing was too much of a problem for him, and he stayed until he was sure that our system was working as it should. I would have no hesitation in recommending their services."
"In summary, 4 weeks on, toilet is still broken and I'm £95 out of pocket."
"I have had 3 engineers visit and diagnose the problem, order parts, arrange for repairs and still the fault has not been rectified."
Hometree responds to 94% of negative reviews and usually responds within 2 days.
Intana boiler cover reviews
Intana is the trading name of Collinson Insurance Services. This is the company behind EDF's boiler, heating plumbing and electrical insurance. Looking at their Trustpilot page may be easier than looking at EDF's page where energy and boiler cover reviews are lumped in together.
Their cover includes:
Emergency cover for your boiler and controls
One boiler service included within your first year of cover
£95 excess per claim
No call-out charges
Contribution of £500 towards replacing your boiler.
Parts and labour costs covered
12-month guarantee on all parts included
Unfortunately, the reviews for Intana are less than stellar. The brand has only 38 reviews, of which:
1 (3%) was "Excellent"
0 (0%) were "Great"
1 (3%) was "Average"
0 (0%) were "Poor"
36 (95%) were "Bad"
This gives them an aggregate score of 1.5 out of 5 which puts Intana firmly in the realm of "Bad". Curiously, Intana has not claimed its Trustpilot page. As such, it has not responded to any negative reviews.
Below , we've included some quotes from customer reviews:
"[The customer service agent] helped me over the phone to sort out a simple fix and was so lovely and helpful! Great service!"
"I wrote a very bad review earlier. However, since then Intana have actually paid £500 towards my new boiler. and the payment arrived quicker than I would have expected. So, not all bad."
"[Since December 2019] I'm still waiting for a service. Impossible to contact any who will take responsibility."
"Broke my fully working boiler during a "service" and then refused to help me unless I paid the £50 excess!!!"
"The cowboy plumbers they hire left a gaping hole in my shower. Recently received award against them from Financial Ombudsman."
EDF boiler cover reviews
As stated previously. EDF does not have a separate Trustpilot page for its boiler cover reviews. However, users can carry out a search for "boiler cover" to see where it pops up in customer reviews.
With this in mind, we've included some snippets from reviews left by EDF customers who have used the brand's boiler cover provided by Intana / Collinson Insurance Services:
"Morning of NYE 2020 boiler was leaking everywhere. Contacted the EDF insurance company and they sent a local engineer… Well impressed."
"Went to put heating on yesterday and boiler wouldn't light. Called up EDF and a lovely man came out at 6.45pm and boiler was fixed in 40 mins. The engineer was polite. Wore a mask and brought disinfectant wipes. Could not fault the service."
"What a shambles between EDF and Collinson group. Signed up for the EDF boiler care tariff with 6 months free cover. Documents never arrived and cover was never started".
"They made me wait all day and then no engineer turned up. They then tried to fob me off with some rubbish excuse. It was not going to cut it with me. They sent another company to come out at 8pm. They did fix the problem but it was an absolute shambles from the get go."
"I called EDF who said they would arrange an engineer ASAP. After two days they called to say they were unable to find an engineer to attend for at least a month and asked me to arrange a repair myself & they would pay."
Homeserve boiler cover reviews
Homeserve is a well known and trusted boiler cover provider that provides nationwide service and offers 24/7 support. They provide plumbing and electric cover as well as boiler cover solutions.
Their cover includes all of the following:
Breakdown cover for gas boiler and supply pipe
Boiler health check
Optional free boiler servicing
No limit on the number of claims that can be made
No claims value limit for boilers that are kept in good condition
Cover can be upgraded to include central heating
They have an aggregate customer score of 4.1 out of 5 on Trustpilot, putting them at the upper end of "Great" and creeping into the boundaries of "Excellent". Out of 44,362 reviews:
30,992 (70%) were "Excellent"
5,834 (13%) were "Great"
2,024 (5%) were "Average"
1,471 (3%) were "Poor"
4,041 (9%) were "Bad"
As we can see, 83% of customers consider the brand better than average. Positive reviews cite professional and friendly engineers, a high standard of repair work, and excellent adherence to COVID-safety when carrying out repairs. Speed in making a repair and rectifying issues also popped up frequently.
The relatively few negative reviews focused on miscommunication around what was included in cover, mishaps that occurred during the repair process, and a frustrating lack of communication on Homeserve's part. Homeserve have responded to 99% of negative reviews, usually responding within 24 hours.
We've included some snippets from customer reviews below:
"I always find HomeServe very efficient, helpful & polite, nothing is to much trouble. Would highly recommend."
"Very good service. Engineers knew their trade and adhered to COVID-19 government guidelines. Professional guys and friendly."
"We have used HomeServe for years. Logging a request is really easy and the response is quick. Our plumber contacted us quickly,agreed a date/ time and turned up when said. He was polite and did a temporary repair. He order the new parts and returned within a couple of days to fix it completely. Overall really satisfied with the service. No fuss."
"As a shielding 75 year old I was told yesterday to do the job myself by visiting B&Q."
"This is a company that clearly has no communication. I am also out of pocket paying for a new pump and installation when this should have been covered under the policy. Plus the £60 callout fee. It's been a comedy of errors. every time I call I get told something different."
Want to switch energy suppliers? Switching with us has never been simpler.
Free Service
Let Papernest help you with your electricity and gas needs.
CORGI boiler cover reviews
CORGI is probably the biggest name in home-heating, and CORGI HomePlan, the brand's boiler cover plan, has an excellent reputation.
CORGI HomePlan includes:
Cover includes gas boiler, gas supply pipe, and central heating
Additional cover is available for your supply pipes, plumbing and electrics
Low excess of £60
Annual boiler servicing including
Unlimited call-outs
Generous combined claims limit of £2,000 across boiler and central heating
Cost of boiler repairs is capped at £300 in first 3 months
CORGI HomePlan has a very impressive aggregate customer score of 4.7 out of 5 on Trustpilot. This puts them at the upper end of "Excellent". The brand has a total of 22,884 reviews at the rime of writing.
Of these:
19,444 (75%) were "Excellent"
1,812 (18%) were "Great"
254 (1%) were "Average"
173 (<1%) were "Poor"
1,201 (5%) were "Bad"
93% of customers consider CORGI HomePlan's offering to be above average. Positive reviews focus on the fast dispatch of engineers and great quality of repairs. Polite, professional and capable customer service is also a common feature, as is clear and consistent communication so that customers feel as though they are left in the loop.
Negative reviews are few and far between, accounting for 5% of the total reviews left. They focus on delays and lack of contact from the provider, inconsistent diagnoses from engineers, declined claims, and administrative errors.
CORGI responds to 99% of negative customer reviews on Trustpilot, and does so within 24 hours or less.
Below are some excerpts from customer reviews left on Trustpilot:
"Engineer was quick to respond after initial request and appointment made to suit both parties. Fault was intermittent but the engineer did all the checks and a good outcome was achieved."
"Boiler service completed by Corgi home plan… The Engineer was very knowledgeable and friendly and did a good job checking the boiler flue gasses, internal components and filter. A clean and tidy job."
"Staff that came were polite and did good work. Lady on phone extremely helpful. Altogether very satisfied with things from start to finish."
"Cancellation was mishandled and a much larger amount (£150.21 instead of £30.21) was taken from my bank account 7 days earlier than told."
"My parents, aged 88 years old and 86 years years old have now been left with no central heating or hot water for 10 days.. Do you think is acceptable because I do NOT!"
Domestic & General boiler cover reviews
Boiler brand Worcester offers boiler cover in conjunction with Domestic & General. The cover is very comprehensive. Let's take a closer look.
Cover includes:
Maintenance and care for both the boiler unit and controls.
Annual servicing included
Up to £1,500 worth of repairs included
A contribution of up to £750 towards a replacement boiler if yours is deemed beyond economical repair
24 hour support from a UK-based call centre
Access to over 300 registered Gas Safe engineers.
Domestic & General's boiler cover has an impressive aggregate score of 4.7 out of 5 (the upper end of "Excellent"), making it one of the highest-rated on the market, although there are relatively few reviews for the brand when compared to others on our list.
Out of 124 reviews:
114 (92%) were "Excellent"
4 (3%) were "Great"
1 (<1%) was "Average"
2 (2%) were "Poor"
3 (2%) were "Bad"
That's 95% of customers rating the service as above average. Positive reviews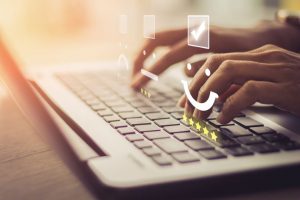 mention helpful and knowledgeable customer service staff, friendly and professional engineers, fast issue resolution, and quick responses from frontline staff.
The handful of negative reviews mention delayed services, miscommunications about costs, and disputes about the quality of the work. It's worth mentioning that all 3 of the "Bad" reviews appear to have been left by the same reviewer. Domestic & General has not responded to negative Trustpilot reviews for the past 12 months.
As always, we've selected some excerpts from customer reviews below:
"Their work is second to none, very clean and tidy, no mess. The price quoted for the Worcester 30i was excellent. I would highly recommend Domestic and General."
"Can't thank Domestic and General heating enough for their fitting of my new boiler at the last minute and the engineer and helper were so polite 100% recommended."
"Arrived 8am and all completed by 11.45am. I thoroughly recommend this company. Thank you so much."
"They make a date for my service then they keep cancelling but still paying over £20 a month for my service."
"I had my boiler replaced by Domestic & General. The boiler is working OK but during the fitting there were unfortunately some issues which led to water leakage and damage to walls and ceiling. After some chasing D&G sent out someone to redecorate and repair the damage for which I am grateful. Overall the company has been helpful during the process."
Best boiler cover reviews
As we can see, Trustpilot is a great source for boiler cover reviews. Click Here to visit the homepage. It not only allows you to get an overview of customer sentiment by checking out the aggregate review scores, it also has lots of qualitative data that allows you to see the good, the bad, and the ugly in terms of how customers feel about their boiler cover providers.
But who gets the best boiler cover reviews?
We list the highest-rated suppliers in the table below:
| Supplier Name | Aggregate Trustpilot Review Score |
| --- | --- |
| Baxi Maintenance & Support Plan | 4.5 / 5 |
| Corgi HomePlan | 4.7 / 5 |
| HomeServe | 4.1 / 5 |
| Hometree | 4.5 / 5 |
| Warranty People | 4.2 / 5 |
| Worcester Bosch / Domestic & General | 4.7 / 5 |
| Your Repair Boiler Maintenance Plan | 4.4 / 5 |
Where else can you find boiler cover reviews in the UK?
Trustpilot is a very reliable source of boiler cover reviews. But by no means is it the only resource available. For those who want to dig a little deeper, we also recommend reviews.io.
There are fewer reviews posted, and because service providers don't actively solicit for reviews on the platform, they tend to skew a little more towards the negative.
Rightly or wrongly, consumers tend to be more likely to leave reviews when they've had a negative experience.
Can I get cover for an older boiler?
Yes. Some providers will cover older models. However, you may have to spend a little extra, as cover providers will want to mitigate their risk. If your boiler is over 7 years old, you may find that you are not eligible for cover with some providers. Still, you may not be ready to throw in the towel with your old boiler.
We suggest trying:
Corgi HomePlan
Baxi Maintenance and Support Plan
Aviva Heating Plan
British Gas HomeCare
You may find that both your premium and your excess are higher if your boiler is 7-10 years old or more.
Types of boiler cover
The beauty of boiler cover is that there are so many providers and so many different types of cover, that it's easy to find the perfect plan for your needs. Especially with the papernest team by your side.
We can help you to get a level of cover that's right for your home without unbalancing your carefully planned household budget.
Let's take a look at the types of cover available:
Basic Boiler Cover
This is an entry-level boiler cover policy that covers repairs to your boiler unit in the event of a fault or breakdown. It may also include a contribution towards the cost of a new boiler.
These plans only apply to the boiler unit and controls. At least one service will also usually be covered.
Most policies will also cover the heat exchanger. Many providers offer 24/7 call-outs. However, you should not take this feature for granted and always check that it's included in your policy.
These plans do not include pipework, radiators or the rest of your home's central heating infrastructure. For this you will need…
Boiler and Central Heating Cover
As well as covering all of the above, other parts of your home's heating apparatus like radiators, flue and pumps are also covered.
These policies do not include general maintenance tasks such as bleeding or removing sludge from radiators.
Boiler Central Heating and Wiring Cover
Boiler, central heating and wiring cover policies cover repairs to wiring and electrics as well as your boiler unit, controls, and central heating. Some will also include cover for your plumbing and drains.
Of course, monthly premiums are higher for these plans. However, they can be seriously useful when you're afflicted by electrical issues that are not your fault.
There's huge variation between what's covered by different providers. For instance, policies may or may not include damage done by pets or pests, whole others may not cover external wiring.
Let the papernest team find the perfect boiler cover for you!
We're not just obsessed with finding you the perfect energy plan. We can also scour the market for the perfect boiler and heating plan for your needs. You can count on us to find the level of cover you need at a price you'll love.
Want to know more?
Call us today on 0330 818 6225.
We're available from 8am to 6pm.
Looking to switch energy deals?
Leave your phone number to request a call back from us!
Find out more
FAQ
Is boiler cover worth it?
Almost certainly, yes. The cost of monthly premiums is fairly negligible, and can save you a small fortune later down the line if something goes wrong with your boiler.
Is Trustpilot good for boiler cover reviews?
Trustpilot is a great resource for boiler cover reviews. It provides an aggregate customer score which allows you to see at a glance how customers feel about their providers. It also gives instant access to hundreds of customer reviews. You can even search reviews by keyword.
Does boiler cover include servicing?
Usually, yes. Even basic boiler cover policies tend to include at least one year's servicing. However, it's always a good idea to check the policy.
Is there anything regarding boiler cover that I should watch out for?
Whatever policy you choose, it's always important to check the details in terms of what is and is not covered. Many an angry review has been left on a boiler cover provider's Trustpilot page stating that a particular item the customer believed to be covered was not. Ultimately, it's your responsibility to ensure that you get the level of cover you need for your home.
Don't worry, the papernest team can get you the right cover at the best price!
Updated on 11 Nov, 2022