SSE in 2022: Prices, Tariffs and Customer Reviews
We compare the market to find you the perfect deal
We study all energy suppliers daily to identify the best deals custom-fitted to your needs. You just have to take your pick.
SSE is a familiar name to many, bringing green energy matched by renewable sources. And with millions of customers all over the country, the brand is trusted by many. Once you find out how much you can save by switching supplier, you'll find that you want to keep switching again and again. But in an era where smaller energy suppliers are frequently going out of business or being absorbed by the larger players in the industry, it's understandable that many energy consumers prefer a well-known brand.
Last update: November 2022
And as one of the UK's "Big 6" energy suppliers, SSE is one of the biggest out there. Especially now that it has become part of the OVO energy group.
As you may have heard on the news, the UK energy market is currently under an immense amount of stress as a result of a global gas shortage driving up costs and putting several energy suppliers out of business. To learn more about this and stay updated on a daily basis you can read our page on the UK energy crisis.
| SSE | |
| --- | --- |
| Client Number | 0345 070 7373 |
| Log in | Log into your SSE account here |
| Number of clients | approx. 5 million households |
| Postal Address | Customer Service SSE, Inveralmond House, 200 Dunkeld Road, Perth PH1 3GH |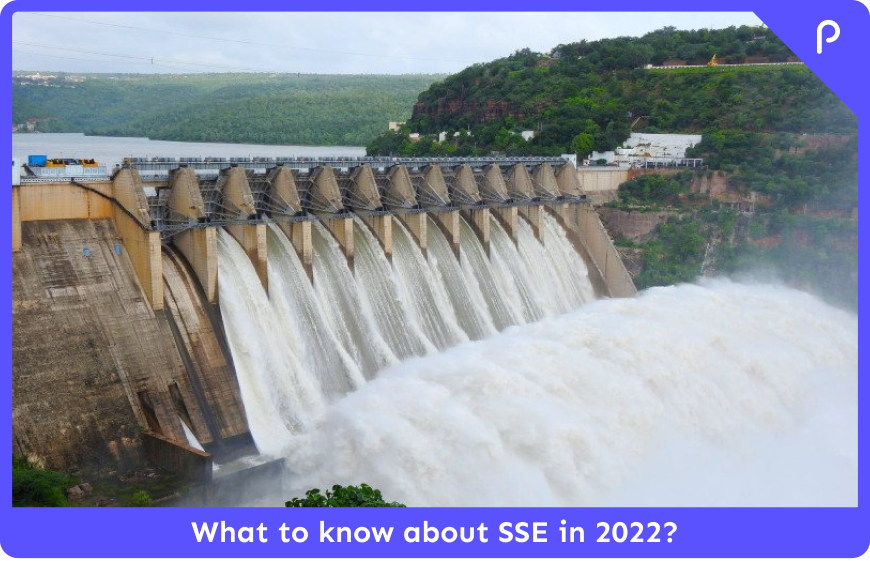 Leave your phone number to request a call back from us![/cta-fullwidth-single] FAQIs SSE cheap?
Most of SSE's tariffs are below the Ofgem Energy Price Cap which stands at £1,971 per year for both fuels at the time of writing. 2 year energy plans are more expensive, because they're designed to insulate customers from rising energy costs in the future.
How much is energy per kWh with SSE?
SSE Energy's unit rate charges per kWh vary by tariff.
What is the SSE Energy standing charge?
These also vary by tariff. SSE Energy's standing charges are as follows:
How many customers does SSE have?
Before the OVO merger, SSE had around 3.5 million customers. Now they have over 5 million, with a 15.34% share of the market as of Q2 2020. The second-highest market share in the country after Scottish Power.
Updated on 11 Nov, 2022