Fixed Energy Tariffs : Are They Right For You ?
Are you ready to make the switch?
Switching energy suppliers has never been easier. Simply let our experts cater to all
of your gas and electricity needs.
We're all trying to keep our energy costs down. And while conserving energy is a great place to start, at Papernest we firmly believe that the right tariff can make all the difference. And our expert point of view is that Fixed Energy tariffs are a good idea. Because energy costs are constantly in a state of flux and fixed energy tariffs protect you from rising energy prices in the future. But most importantly because most suppliers offer cheaper unit rates on these tariffs.
Last update: November 2022
As you may have heard on the news, the UK energy market is currently under an immense amount of stress as a result of a global gas shortage driving up costs and putting several energy suppliers out of business. To learn more about this and stay updated on a daily basis you can read our page on the UK energy crisis.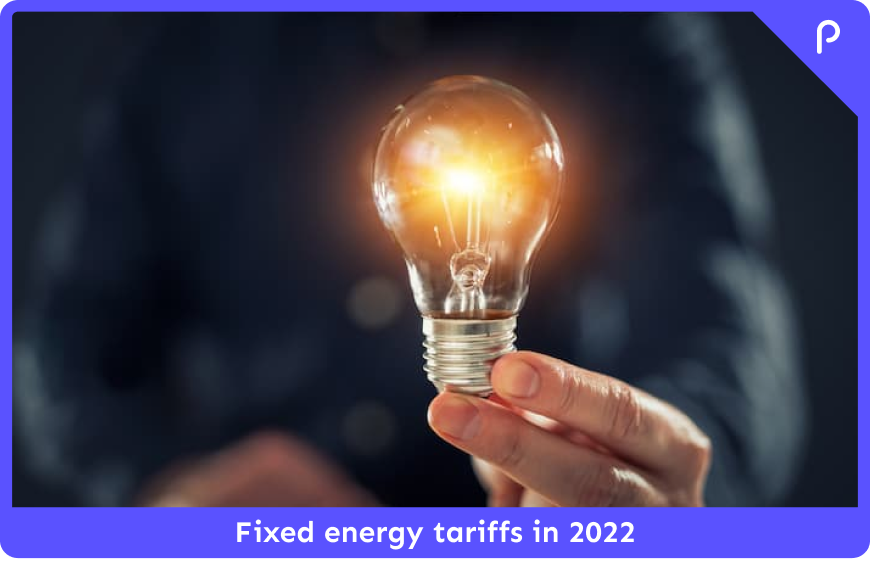 There are an abundance of fixed energy tariffs on the market, and we can help you to find the perfect plan for your needs. But before we do that, you might well have some questions about fixed energy tariffs that we'll do our best to answer here…
Are fixed energy tariffs a good idea?
We at papernest believe that a new energy plan is pretty much *always* a good idea. The Money Advice Service agrees with us, too! In fact, they estimate that the average household can save around £300 every year by switching supplier and tariff regularly. But it's not just about switching tariffs. It's about finding the right tariff for you. Which, depending on your news, may be a fixed energy tariff.
Fixed-rate tariffs certainly can be a good idea. Especially if you want to be able to more accurately predict your energy costs in the future. But before you can work out whether fixed energy tariffs are a good idea for you, let's make sure we're all on the same page…
What are fixed energy tariffs?
Fixed energy tariffs are energy plans where your gas and electricity prices are locked in for a set period of time. Your unit rates and daily standing charges are guaranteed to remain the same throughout the length of your contract. They are usually (but not always) cheaper than variable-rate tariffs.
How do fixed price energy tariffs work
It makes sense that energy suppliers are keen to retain their customers for longer periods of time. As such, they tend to bulk buy wholesale energy in order to secure more advantageous rates for customers who are willing to commit to a longer term energy contract.
A fixed energy tariff usually lasts for either 12 or 24 months, although there are some that are longer. You can still leave one of these contracts early. However, you may incur a fee for doing so.
What are the benefits of fixed-price energy tariffs?
A fixed-rate deal can be beneficial to energy consumers in a number of ways. Some of the key benefits of fixed energy tariffs include :
They tend to be cheaper than variable-rate tariffs from the same suppliers
They make it easy to predict your future energy costs and factor them into your budget
You'll never be surprised by unexpected price rises under the tariff
Fixed energy tariffs usually include a dual-fuel discount
Almost all energy supplier have at least one fixed energy tariff, so you have plenty to choose from
Some longer term fixed energy tariffs include like smart tech or high street vouchers
What are the disadvantages of fixed-price energy tariffs?
The papernest team believe in helping you to make an informed decision. So while we're happy to share the benefits of fixed energy tariffs, we also need to warn you of the potential disadvantages.
These include :
If and when energy costs drop, you won't benefit from the savings
You may have to pay an early exit fee if you want to get out of your contract early
After your fixed energy tariff expires your supplier may move you to a much more expensive default energy plan
The best fixed price energy tariffs
There are over 50 active energy suppliers in the UK, and most of them have at least one fixed energy tariff. So you have the luxury of choice when it comes to choosing the right one for you.
It's difficult to say definitively what the best fixed energy tariff will be for your household, as everyone is looking for something different in an energy supplier. Some of us are motivated just by saving money, while others care just as much about a supplier's green credentials or customer service record as they do about prices.
That's why we strive to deliver the best energy plan to suit the unique needs of everyone that uses our service.
The cheapest fixed price energy tariffs
At the time of writing, these are the cheapest fixed energy prices available on the market.
Get in touch with the papernest team to see which is the cheapest energy plan for your unique needs.
What are the cheapest fixed electricity tariffs in the UK?
If you only want to switch your electricity plan, you can see the offers down below.
What are the cheapest fixed gas tariffs in the UK?
The same applies to gas. In the following list you'll find the three cheapest offers for fixed-rate gas tariffs.
How to compare fixed energy tariffs?
Obviously the easiest way to compare energy tariffs is to let the papernest team trawl through the market and find the best fixed energy tariff for your needs from dozens of suppliers all over the UK.
However, that doesn't mean you can't do your own homework. When comparing energy tariffs, you might want to ask yourself…
Does this fixed energy tariff come with early exit fees?
Does it use 100% renewable electricity?
Does it use carbon-offset gas or green biomethane gas from plant / animal / farm waste?
What plan will you be moved to when your fixed energy plan expires? Will you be moved to a default tariff, or will your supplier automatically move you to the best available rate?
Fixed-rate tariffs and exit fees: What you need to know
Early exit fees are attached to most, but not all, fixed energy tariffs. You will likely need to pay one of these charges if you leave your tariff before the contract is up. These can range between £5 and over £50 per fuel. This should be factored in when you decide to switch energy tariffs. This fee may be offset by your savings on a new tariff, and some suppliers will even pay your early exit fee for you.
Although there are some suppliers (such as Octopus Energy) who do not charge early exit fees for their fixed energy tariffs, there are many that do.
It's important to note that according to Ofgem's rules, you can switch suppliers within 60 days of your contract's end date without incurring an early exit fee.
How long should I fix my energy tariff for?
That really depends on your priorities. Are you looking to save as much money as possible on your energy bills? Or do you want to maintain predictable energy costs in the future. Longer term fixed-rate energy deals tend to be more expensive than shorter term 12 month fixed energy tariffs. However, the rates that you get this year may be better than anything you can find in 2 years' time. If you're looking for the cheapest deals for right now, and not necessarily thinking about the future, a 12 month fixed plan may be a safer bet.
You should also consider whether you intend to move house during the duration of your fixed energy plan. You may or may not be charged an early exit fee, even if you're moving home. It all depends on your energy supplier.
What other options are available if I choose a fixed-rate tariffs?
The great thing about fixed energy tariffs is that because so many suppliers offer them, there's something for every kind of energy consumer. Even within the realm of fixed energy tariffs, there are lots of subcategories including :
Dual-rate or single-rate tariffs (for Economy 7 and Economy 10 meters)
Green / renewable energy tariffs
Single and dual-fuel energy tariffs
Paperless energy tariffs (these are cheaper because there's no need to print and send bills)
Online-only energy tariffs (these are cheaper because there are no call centre costs)
When to get a fixed energy deal
Energy costs rise and fall in line with the cost of wholesale energy. As such, prices are in a constant state of flux. While the papernest team will always get you the best available deal all year round, savvy consumers may want to keep an eye on the market. When energy plans start disappearing, it's a sign that the cost of wholesale energy is rising. This is usually around winter time as the demand for energy is higher (and so are the costs).
As such, the latter half of the year tends to be the best time to fix in your prices.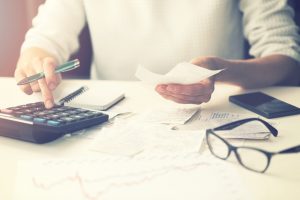 Why do I need to know when my fixed plan ends?
It's very important to keep an eye in when your fixed energy deal ends. When it expires, your supplier will likely move you to a standard variable-rate tariff by default. This could result in you paying much more for your energy.
And we can't have that!
Set a reminder for yourself around 60 days before your fixed energy tariff is due to expire. The Papernest team can find you the cheapest energy deal on the market as quickly as possible. You'll be able to switch tariffs within this timeframe without paying a penny in early exit fees.
What happens at the end of a fixed-rate tariff?
At the end of your fixed-rate tariff you're moved to a new energy plan. Some suppliers will automatically move you to the best value energy tariff that they offer… but more often than not, you'll be bumped to a standard variable tariff that may be much more expensive. Which is why time is of the essence when your fixed energy plan draws to a close.
Should I choose a fixed or variable energy tariff?
A variable energy tariff has rates that fluctuate with the price of online energy. And some variable energy tariffs are much better value for money than others. The advantage of variable energy tariffs, however, is that you can switch away from them at any time without early exit fees.
Ultimately, the choice is yours.
However, the papernest team will take the time to get to know your needs and circumstances before matching you to the perfect energy tariffs for your needs.
How else can I control my energy prices?
As well as choosing a fixed-rate tariff, you can control your energy prices by asking your supplier to install a smart meter. Although this won't necessarily save you any money on its own, it does save you from expensive estimated bills. You'll also never need to take a manual meter reading again, as your energy usage is automatically communicated to your supplier.
Smart meters also come with an In Home Display Unit (IHDU). This allows you to see your energy usage much more clearly, so you can identify how much energy certain devices and appliances use, as well as tracking the effects of energy-conserving efforts and devices in real-time.
How to switch to a fixed energy deal
Switching to a fixed energy deal couldn't be easier. Just contact the papernest team with your current address, the name of your current supplier and plan, and a rough estimate of your usage.
We can use this to calculate the best possible variable plan for you, and let you know exactly how much you could save.
Want to know more ?
To see which energy suppliers in the UK participate in fixed tariffs, check out the list below:
Looking to switch energy deals?
Leave your phone number to request a call back from us!
Find out more
FAQ
What does fixed price energy mean ?
Fixed price energy means that your unit rates and standing charges for your gas and electricity are locked in place for a set period of time. Usually either 12 or 24 months.
Are there hidden charges or exit fees when switching ?
Many fixed energy plans carry an early exit fee if you leave before the plan expires. This can vary between £5 and over £50 per fuel. However, you can get around this if you switch within 60 days of your contract's end, or within your 14 day "cooling off" period.
What is the cheapest energy tariff on the market ?
At the time or writing, the cheapest fixed energy plan on the market is Avro Energy's Simple and GoSwitcher (Paperless) tariff. However, this is based on UK average energy unit rates and consumption. The best tariff for you may be something completely different.
What should I do when my fixed price plan ends ?
You should get in touch with the Papernest team around 60 days before your fixed energy tariff ends. Within this time period the team can find the perfect new energy plan for you, and you'll be able to switch without paying a penny in early exit fees.
What's the difference between a fixed and variable tariff ?
A variable tariff's cost rises and falls in line with the cost of wholesale energy. This means that your bills can change at any time (although your supplier needs to give you at least 30 days' notice before your costs change).
Updated on 11 Nov, 2022