What is a boiler service and why is it important?
Are you ready to make the switch?
Switching energy suppliers has never been easier. Simply let our experts cater to all
of your gas and electricity needs.
Your boiler is probably your most important – and most expensive – home appliance. Heating your water and powering your central heating systems, boilers are an absolutely essential part of UK homes.
Keeping your boiler in good condition will help to prevent it breaking down and ensure it's safe to use. The best way to maintain your boiler is to get it serviced on a regular basis and invest in boiler cover. Servicing your boiler will help to catch problems before they turn into serious issues and keep things running smoothly. Here, we take a closer look at the importance of a regular boiler service, the price of servicing your appliance and how you can keep costs to a minimum.
Last update: November 2022
As you may have heard on the news, the UK energy market is currently under an immense amount of stress as a result of a global gas shortage driving up costs and putting several energy suppliers out of business. To learn more about this and stay updated on a daily basis you can read our page on the UK energy crisis.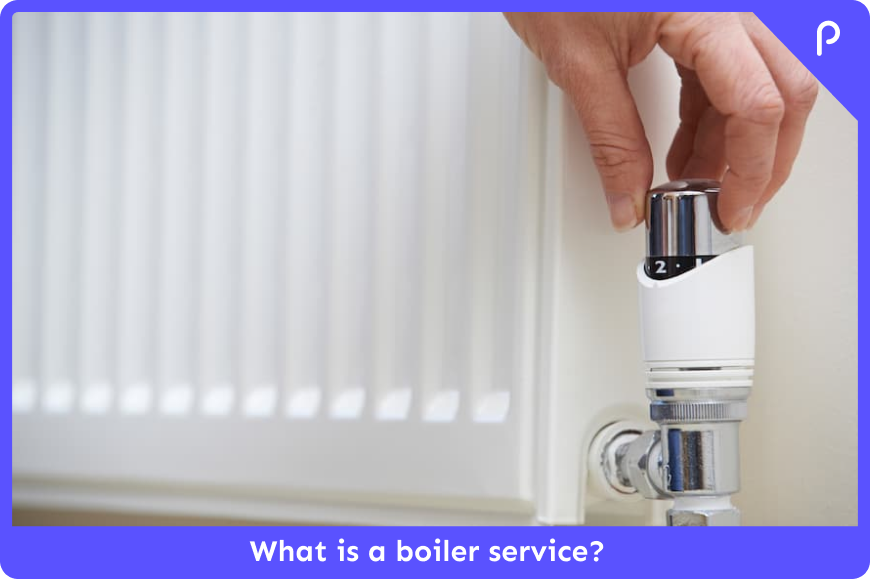 How much is it to have your boiler serviced?
The cost of an annual boiler service in the UK is normally between £70-£90. However, some large, national firms charge up to £135 for the service.
This price includes the cost of thoroughly inspecting the appliance and cleaning out your magnetic filter system if you have one. If you want to get better value from your boiler service, bundle a few different appliances into the same inspection.
For example, if you have your gas hob, gas fire and boiler looked at together, it should cost you between £100-£125 in total. Combining inspections also helps to keep admin to a minimum and ensures all of your appliances are in good working order.
The cost of a service will vary depending on your location and on the company you choose. For the best deal, get a few different quotes and look for an independent engineer in your local area.
It's important to remember that all boiler services should be carried out by fully qualified Gas Safe engineers. Gas Safe engineers are trained to work on boilers and other gas-powered appliances and so know how to inspect and repair these items safely.
How often should my boiler be serviced?
Ideally, you should have your boiler serviced every 12 months. In fact, many boiler manufacturers won't honour the appliance's warranty unless it has been serviced annually by a qualified and registered engineer.
So, if you've bought your boiler relatively recently, it's important to get the appliance serviced, and keep a record of these inspections, so you can prove it's been properly cared for. Most boiler warranties last between 2 and 5 years, although some companies offer cover for up to 10 years.
Getting your boiler serviced every year should help to prevent serious problems from developing. It will also ensure that the appliance is working efficiently and is safe to use.
What is the average lifespan of a boiler?
The average lifespan of a boiler is between 10 and 15 years. In general, the better maintained the appliance is, the longer it will last.
When you buy a new boiler, make sure that you keep the paperwork somewhere safe so that it's easy to find in case of a breakdown. Having your paperwork to hand will also help you keep track of the boiler's age and make it easier to claim in the warranty if something goes wrong.
Boiler service checklist
When having your boiler serviced, it can be useful to know what the engineer is checking for. A typical boiler service checklist will include:

Visual inspection

The first part of any boiler service is the visual inspection. The engineer will look at the boiler to see if it's clean and adjust components as necessary. They will also look for any signs of damage and check for any obvious defects.

Operation and control

Every boiler has a number of in-built controls and safety devices. During a boiler service, these will be tested for correct operation. The engineer will also check that all of the boiler's functions are working correctly.

Flue and combustion releases

Flues are a very important part of a boiler's infrastructure. They help toxic gasses to escape quickly and easily and make it safe for domestic use. A faulty flue can cause serious issues, so it's essential engineers check the flue as part of a boiler service.
The engineer will check the construction, termination and route of the flue. They will make sure there are no obstructions in the flue and check that it has been correctly fitted.

Clean the main boiler components

During your boiler service, the engineer will remove, inspect and clean the main components in the boiler to ensure they are fit for purpose and have no obvious defects. Generally, this clean will include the main burner, heat exchanger, flue ways and ignition pins.

Safety checks

The engineer will carry out a number of checks during the inspection to ensure the boiler is safe to use. These include checking whether the flame sense device operates correctly, checking the pilot burner, high-limit thermostat and heating controls and ensuring there is enough provision for ventilation.
The engineer will inspect the electrical wiring connections, the gas pressure and flow and the seals. They will also ensure all relevant safety devices are in working order and check the area around the boiler for combustible materials.

Make a record

It's very important to create a detailed record of a boiler service and to keep this record safe. During the inspection, the boiler engineer will take a note of all tests carried out and of the results of these tests. You'll need this information for future inspections and it can also come in handy if the boiler develops problems in the future.

Ensure the boiler is ready for use

The last thing your engineer will do is make sure your boiler is ready for use. Any controls or settings that were altered during the inspection should be put back to where you had them or left so that they can easily be adjusted.
Are boiler covers worth getting?
Boiler repairs can be expensive. In many cases, even minor fixes can cost over £150. If something more serious goes wrong, your bill could soon add up to hundreds.
As a result, a lot of homeowners and landlords opt to take out boiler cover. Boiler cover is a specific type of home insurance that covers this all important appliance.
If you take out a boiler cover policy, you'll pay a monthly or annual premium to your supplier. If your boiler breaks down, they will cover the cost of repair, minus any excess agreed in your deal. This can make boiler repairs a lot more affordable and help to protect your finances in case of an emergency.
What does boiler cover include?
All boiler cover policies should cover the cost of calling out an engineer to your property in the event your appliance breaks down. Most will also cover the cost of repairs, including parts and labour. However, some policies will ask you to pay an excess every time you make a claim.
As well as basic policies that just cover your boiler, there are also deals that include your wider central heating system and even your home's electrical wiring. To help you work out which type of boiler cover is right for you, we're taking a look at the different options available.
The different types of cover explained
There are three different categories of boiler cover: boiler only cover, boiler and central heating cover and fully comprehensive cover. All types of boiler cover should give you access to fully qualified Gas Safe engineers. Most will also offer a 24/7 helpline that you can call in the event of an emergency.
Boiler only cover will pay out if something goes with the appliance itself. These types of policies are generally the most affordable with a number available from just £2.50 per month.
Boiler and central heating cover allows you to make claims if something goes wrong with any part of your heating system. So if one of the pipes that feeds your boiler breaks or your radiators start leaking, you can call out a registered engineer and get the problem fixed fast.
These policies are also very affordable. Prices start from around £2.50 per month and go up to around £24 per month.
Fully comprehensive policies cover your boiler, central heating system and electrical wiring. This will provide you with fast access to qualified engineers and electricians and give you peace of mind that your finances are protected if something goes wrong.
These fully comprehensive policies range between £7 and £25 per month.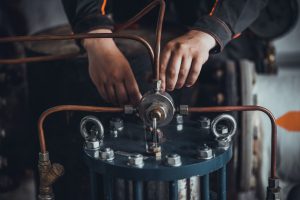 Which is cheaper: one-off service or boiler cover?
A lot of boiler cover policies offer an annual boiler service as part of the deal. In some cases, it can be more affordable to take out a boiler cover policy that includes an annual service than to pay for a one-off inspection.
As an annual service costs between £70 and £90, a policy that includes a service and is less than £5.80 per month will be more affordable than a one-off inspection. If you're worried about the cost of boiler cover, this can be a good way to balance your finances and ensure that you're getting good value for money.
Gas safety checks
Gas safety checks should be carried out regularly on all gas-fired appliances. Ideally, they should be don't every 12 months to ensure the appliance is kept in good working order.
Gas safety checks should always be done by fully qualified Gas Safe engineers. This will ensure that they're carried out properly and that the appliances are safe to use.
Landlords gas safety certificate
If you're a landlord, you're required to have gas safety checks completed every 12 months. On completion of the checks, you should be issued with a gas safety certificate. This will show that the appliances in your property have been checked and are safe for tenants to use.
Would you like to know more about boiler cover? Great! Check out these related articles:
Looking to switch energy deals?
Leave your phone number to request a call back from us!
Find out more
FAQ
How do you know when your boiler needs replacing?
If your boiler isn't working properly or keeps breaking down, you may be trying to decide between repairing or replacing the appliance. This is often a difficult choice. If the repair is relatively affordable and the boiler is less than 5 years old, it's definitely worth calling out an engineer and getting the problem fixed.
However, if your boiler is close to 10 years old, or even older, it may simply be coming to the end of its life and a replacement may be a better option. A Gas Safe engineer should be able to advise you on the best course of action.
How much does boiler repair cost?
The cost of a boiler repair will vary depending on the age of the appliance and the fault that has developed. Minor repairs often cost around £150. More complex issues can take hundreds of pounds to resolve.
Who can service a boiler?
A boiler service should always be carried out by a fully qualified Gas Safe engineer. They will know exactly what to look for and will be able to check that the appliance is in full working order.
Services carried out by Gas Safe engineers are generally the only ones accepted by manufacturers when claiming a warranty. If you're a landlord, you'll also need to ensure that a qualified and registered engineer does your inspections in order for your certificates to be legal.
Is a boiler service worth it?
Regularly servicing your boiler will help it to last longer and ensure that it's safe to use. Considering a new conventional boiler can cost £400 to £1,500, and a new combi boiler can cost £500 to £2,500, looking after your appliance to maximise its lifespan is definitely worth it.
Updated on 11 Nov, 2022