Who is Ofgem and what do they do?
Flick the switch and start saving on your energy bills
Switch-Plan helps you find the best and cheapest energy contract . Start saving now!
The Office of Gas and Electricity Markets, or Ofgem, is the government regulator for the electricity and downstream natural gas markets in the UK. Ofgem has a number of key roles and responsibilities within the energy market. These include setting the energy price cap, regulating energy companies and protecting consumers from unfair practices.
Last update: November 2022
As you may have heard on the news, the UK energy market is currently under an immense amount of stress as a result of a global gas shortage driving up costs and putting several energy suppliers out of business. To learn more about this and stay updated on a daily basis you can read our page on the UK energy crisis.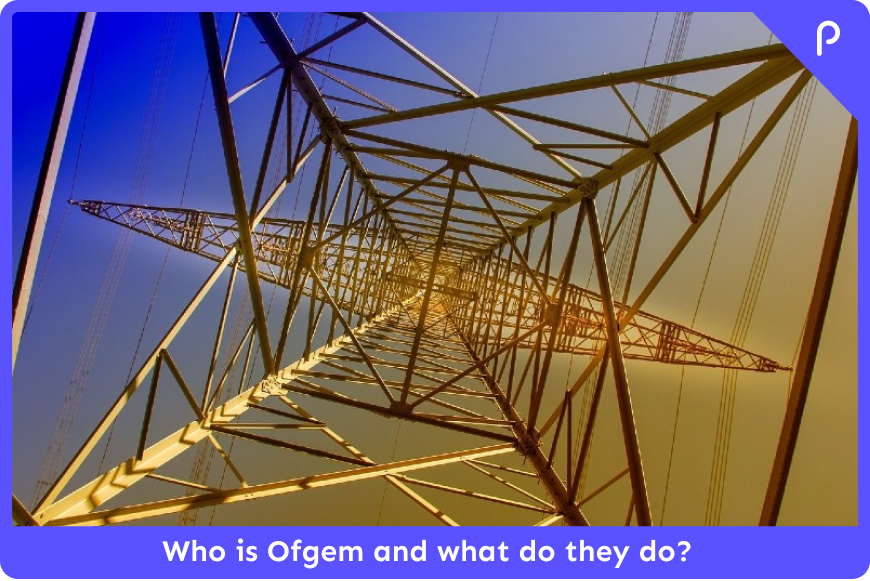 If your energy company offers good customer service, fair prices and fast issue resolution, there's a good chance that you'll never have to deal with Ofgem. However, if you run into difficulties with your gas or electricity provider, you may need to contact the regulator to let them know.
What is the purpose of Ofgem?
As a regulatory body, Ofgem's main purpose is to protect consumer interests, promote fair competition between energy companies and ensure a stable and secure supply of gas and electricity to our homes and businesses. Ofgem was formed in 2000 by the merger of the Office of Electricity Regulation (OFFER) and the Office of Gas Supply (Ofgas). The regulator was needed because, in the mid-1990s, the UK gas and energy markets were opened up to new business. Prior to 1996, almost all households got their gas from British Gas and their electricity from the Central Electricity Generating Board. Since the industry opened up, dozens of new companies have joined the market. Today, there are around 60 providers across the country.

COVID-19

More than ever, our team of experts remain on deck to help you make savings on your energy. We understand how deeply the lives of many are affected by these trying times and we want to support you the best we can. More on your energy supply during COVID-19 in our article.

Initially, the main purpose of Ofgem was to set maximum prices for gas and electricity. At the start of the 21st century, the government took away Ofgem's price-setting powers. It did this because it assumed that companies would keep prices low in order to compete with each other. However, since then, average energy prices have gone up by around 160%. Today, Ofgem sets an energy price cap to ensure the average price paid by consumers doesn't go over a certain amount.
What powers and responsibilities does Ofgem have?
Ofgem has a number of key powers and responsibilities related to regulating the energy market and protecting consumers. Some of its most important powers and responsibilities include:
Promoting fair competition between energy suppliers
Setting price controls on the energy market
Encouraging suppliers to minimise their impact on the environment
Regulating all of the companies that operate and maintain the pipes and wires that carry gas and electricity across the UK and into your home
Collecting information about the performance of energy companies
Monitoring how many complaints are made about individual energy companies
Ofgem is also in charge of ensuring energy companies meet their social obligations. That means:
Checking each energy supplier offers a range of payment options
Monitoring the amount of debt owed by each company's customers, the number of customers that get disconnected and the number of prepayment customers on its books
Making sure energy companies help and support vulnerable customers
Ensuring that low-income families get support for energy-saving upgrades
Helping energy companies to reduce their greenhouse gas emissions
Ensuring energy companies comply with the Energy Companies' Obligation and offer the Renewable Heat Incentive and Warm Home Discount.
As the energy regulator, Ofgem is required to step in and provide a safety net when energy companies go out of business. In 2018/2019, a record number of energy companies ceased trading. When this happens, the Ofgem safety net is there to protect credit balances, supply households left without a supplier and assign those accounts to a new supplier within days through a process called Supplier of Last Resort (SoLR). By carrying out these responsibilities, Ofgem helps to make the UK's energy supply more affordable, more sustainable and more transparent. This should ensure customers have access to a fairer energy market and that consumers aren't taken advantage of.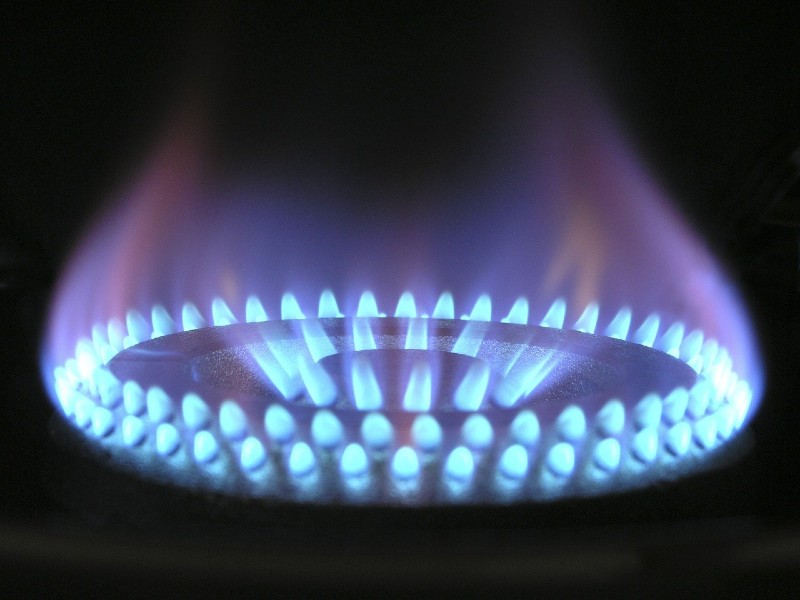 Does Ofgem set the price of energy?
When Ofgem was first created, it had the power to set maximum energy prices. This allowed it to effectively regulate the price of gas and electricity in the UK and ensure customers didn't pay over the odds for their energy. However, the government removed Ofgem's price setting powers in order to let the market regulate itself. As a result, UK customers have seen a significant increase in gas and electricity prices over the past two decades. While Ofgem doesn't have the power to set prices, it does have the power to set an energy price cap. This price cap limits how much a supplier can charge customers on default tariffs, including standard variable tariffs. The idea of this price cap is that it keeps average household energy bills fair and affordable. The price cap is reviewed twice a year and changes according to a number of economic factors. These include:
The latest wholesale energy costs
Network costs
Operating costs
Tax
The current Ofgem energy price cap is set at £1,043 for a dual fuel customer. It's important to note that the Ofgem energy price cap doesn't limit the amount a customer will pay for their annual energy usage. This is still determined largely by energy consumption. So the more gas and electricity you use, the more you'll pay. Instead, the price cap sets the average price that should be paid by the average household on a default tariff. This means that you could pay significantly more, or less, for your energy depending on your consumption and your tariff.
Ofgem and the Confidence Code
The Ofgem Confidence Code is a code of practice designed to govern independent energy comparison sites. It means that accredited sites must adhere to key principles when comparing suppliers and presenting the energy comparison results to the public. The key principles of the Confidence Code are designed to reassure the public about the independence, transparency and reliability of price comparison sites. As part of the Confidence Code, energy comparison sites must:
Not give a default partial view – This means that energy comparison sites must show all tariffs available on the market unless consumers actively choose to see a smaller number of tariffs.
Not use confusing language – The wording surrounding any choice to see a partial view must make it clear to consumers the choice they are making.
Ensure the transparency of commission arrangements – Sites must explain clearly that they earn commission on tariffs when consumers switch to directly through the site.
This code is regularly reviewed to ensure comparison sites are always acting in the best interests of the consumer. In 2017, Ofgem reviewed the code in order to allow comparison sites to use their own methodologies when calculating and estimating annual costs. Prior to that, they had been required to use a prescribed formula for the calculations.
How effective is Ofgem?
Ofgem has a significant impact on the energy industry. And while regulators can always be more efficient and more effective, the body does a good job of monitoring the market and protecting consumers. Since the summer of 2019, the Ofgem energy price cap has reduced average energy bills by almost £200. Although the price cap may be increased in the future, that reduction has helped millions of households to manage the cost of their annual energy bills. Another way in which Ofgem is effective is when it comes to investigating and fining energy companies that flout the rules. The regulator has the power to penalise energy suppliers that are found to be breaching their licence conditions to supply gas and electricity, acting anti-competitively or breaching consumer protection law. Since 2010, Ofgem has imposed a whopping £263 million of fines and redress payments on UK energy companies. These have largely been handed out for:
Failing to meet deadlines for the rollout of advanced energy meters
The mis-selling of tariffs
Poor handling of billing and customer complaints
Practices that made it difficult to switch to a new energy supplier
How can Ofgem help me?
There are a number of ways that Ofgem helps customers on a daily basis. For a start, it helps to ensure that the price you pay for your energy is fair. This could make a significant difference to your annual energy bill. The regulator also works to make the energy industry greener and more sustainable. It's constantly encouraging energy suppliers to employ green practices and lower the carbon footprint of the production and supply process. The safety nets put in place by Ofgem help thousands of vulnerable customers every year. If your energy supplier suddenly goes out of business, it's Ofgem that will step in and protect your supply before transferring your account to a new provider. Last but definitely not least, Ofgem helps consumers by publishing unbiased information about the complaints it receives about energy suppliers. It also publishes a wealth of other data related to the gas and energy industry. Consumers can use this information when switching between suppliers and selecting the right energy tariff for their needs.
How do I complain to Ofgem?
If you have a complaint about your energy supplier, you should first take the issue up with them. Your energy company should take all necessary steps to resolve the issue quickly and to your satisfaction. If they fail to do this, the next step is to complain to the Energy Ombudsman. The Energy Ombudsman is a free, independent and impartial service. They can get the supplier to:
Correct the problem
Apologise
Respond to you and explain the issue
In some cases, make a financial reward
Although you can't complain to Ofgem about your energy supplier, you can report the company to the regulator. Ofgem collects data on complaints made about energy companies. If they find that your supplier has breached its licence agreement, it can take steps to rectify the issue or financially penalise the supplier.
Would you like to know more about energy markets? Great! Check out some of our related articles
Looking to switch energy deals?
Leave your phone number to request a call back from us!
Find out more
FAQ
How can I contact Ofgem?
There are a number of reasons that you might want to get in touch with Ofgem. For example, if you make a complaint to your supplier and it's not resolved to your satisfaction. You can contact Ofgem by emailing them at consumeraffairs@ofgem.gov.uk. Or by calling them on 020 7901 7295.
What does Ofgem stand for?
Ofgem stands for the Office of Gas and Electricity Markets. The regulator was formed in 2000 by the merger of the Office of Electricity Regulation (OFFER) and the Office of Gas Supply (Ofgas).
Is Ofgem the ombudsman?
Ofgem is the regulator for the gas and electricity industry, not the energy ombudsman. This means that, if you have a complaint about your supplier, you should get in touch with the ombudsman before contacting Ofgem.
The Energy Ombudsman is approved by Ofgem to independently handle disputes between consumers and energy suppliers. They should be your first port of call if your supplier is unable to resolve your complaint to your satisfaction.
Who owns Ofgem?
Ofgem is an independent regulator that's not owned by anyone. It's governed by its Chairman Martin Cave as well as executive members and non-executive members. Jonathan Brearley was appointed Chief Executive of Ofgem from February 2020.
Updated on 11 Nov, 2022