Zebra Power in 2022: Prices, Reviews and Contact Details
We compare the market to find you the perfect deal
We study all energy suppliers daily to identify the best deals custom-fitted to your needs. You just have to take your pick.
Unfortunately, Zebra Power has gone bust as a result of issues that they've encountered that stem from the UK's current energy crisis. This document will break down to you everything that you'll need to know about what you have to do next so that you do not have to stress.
Last update: November 2022
As a result of the UK energy crisis that is currently occurring, Zebra Power has unfortunately gone bust and is no longer trading. To help you navigate this crisis we prepared for you a guide on what to do if your energy supplier goes bust along with a page compiling all the information on the UK energy market crisis to ensure that you stay updated on a daily basis.
To chat about your alternative energy options with any energy supplier, Switch Plan is here to help. Just give us a call at the number on the top of the screen and our experts can search for a plan that is best catered to your needs!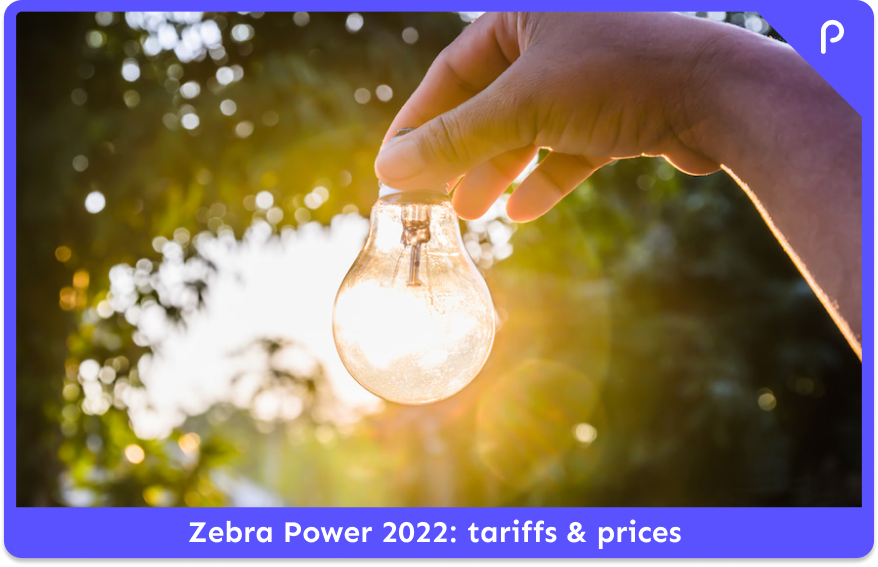 Who should Zebra Power customers do?
While it may be alarming to hear that your energy supplier has gone bust, there is actually little you need to be concerned about. It's important to know that Ofgem, the UK energy market's government regulator, has a safety net to ensure that no home has its energy supply cut, instead customers of the defaulted supplier will be smoothly transferred to a new supplier in order to maintain the flow of energy. However, it may take some time for this transition to be officially completed, so in the meantime, we want to address any immediate concerns or questions that you might have.
What happened to Zebra Power?
Rather unfortunately Zebra Power is only the most recent supplier to have gone bust during the UK energy crisis. The global gas shortage drove gas prices to an unprecedented level, but because of the energy price cap, suppliers have not been allowed to charge their customers a high enough amount to offset the wholesale costs of energy. The end result is that many suppliers are losing money so rapidly that they are unable to recover, leading to an unprecedented amount of suppliers going bust in such a short period of time.
Should I continue to pay Zebra Power by Direct Debit, Standing Order or direct payment?
This will depend on the state of your debt or credit that is owed to or expected from Zebra Power. It is important to clarify if there are any remaining payment issues before you stop making payments because if you owe money you could be given trouble later on, or if you were owed money there is a chance you could miss out on receiving it. Ofgem recommends that you continue making payments as you normally have until you are officially completed with the transition to the new supplier that it appointed to you.
If you've already cancelled payments then your next supplier will be able to help you set up a new payment process.
Should I take a meter reading?
Yes, you definitely should. While this isn't an official obligation, we highly recommend that you take a reading on your energy meter and record it just in case you need a situation arises where you need to provide your new supplier with a recent meter reading. This will help your transition to your new supplier and ensure it goes smoothly.
For smart meters, the same idea applies, you should take a reading and not worry about compatibility concerning your newly appointed supplier. If they have to, your new supplier will simply treat your smart meter as a traditional meter when they come over to take their own readings. Remember, you can always switch suppliers later on.
What will happen if I am in credit or debt to Zebra Power?
Most energy suppliers will honour any credit that you have had with your supplier at the time that it went bust. The exact timeline for this payment to be made is not very exact, but once you have been completely transitioned to your new supplier they should be in contact with you shortly to organize this.
In regards to any debts owed to Zebra Power, this may change depending on the new supplier that you have been appointed by Ofgem. In some cases, your debts are transferred to the new supplier and in some cases, you will need to continue paying off your debts to your previous supplier even after they cease trading. You can find out more about this once your new supplier has been announced by Ofgem and you can reach out to them to confirm the process.
What rate will I pay under my new contract?
As mentioned above, there is a good chance it will be a higher rate than you are accustomed to paying. To avoid this we highly recommend you get into contact with your new supplier as soon as you are announced by Ofgem and discuss with them which energy plan you prefer to be on going forward.
On the other hand, it's important to know that you will be able to switch energy suppliers at your own whim at that time, so if you would like to you can give us a call at 0330 818 6225 and we can find you the best energy plan for your needs.
When is my new supplier going to contact me?
This can be a process that takes several weeks so you will need to be patient, but they should be in touch shortly. They may reach out via post or phone so be sure to check that your contact information is up to date. Once the supplier you will be transferred to is announced they should reach out to you shortly afterwards, but if they do not you could reach out to them directly.
How is my new supplier going to contact me if I am moving?
Your new supplier will reach out to you at your current address listed with your previous supplier. What this means is that if you are moving they will reach out to your previous address with some potentially important information, as such it is our recommendation that you have all your mail from your previous address redirected to your new one.
Can I switch suppliers right now?
Although it makes sense for your initial reaction to this news would be to rush into finding a new supplier, that's actually the opposite of what you should do. Switching to a new supplier too quickly could cause some confusion between your old supplier, the supplier that you've been appointed by Ofgem and the new supplier that you've selected for yourself. These issues can range in anything from minor inconveniences to serious problems regarding your home's power supply
Do I have to stay with my appointed supplier?
Not at all, aside from any contracts that you are currently signed on for, you can leave your appointed supplier as soon as the transfer is complete. If you decide to switch immediately your exit fees will typically be waived, so if you don't like the supplier appointed to you it would be a good idea to switch sooner than later.
| Founded | 2016 |
| --- | --- |
| Client Number | 0161 498 8100 |
| Log in | Log into your Zebra Power account here |
| Number of clients | Undisclosed |
| Postal Address | Floor 9, 2 Pinfold St, Sheffield City Centre, Sheffield S1 2GU |
What makes them different?
Zebra Power markets itself as a different kind of energy suppliers. One that eschews the vagaries that many consumers associate with energy companies, providing clear, transparent and no-nonsense communications with their customers.
Their website (quite rightly) asserts that many energy companies sacrifice customer service in their dash to sign up as many new customers as possible. Zebra Power aims to be an alternative to this mentality, providing exceptional customer service and rewarding loyalty.
As their website states- "We believe that once you've become part of the Zebra team your days of continual switching will be over!".
Nice sentiment! But does Zebra Power's reputation back this up? We'll find out by getting to know them a little better.
Who were Zebra Power?
Zebra Power was a small, independent supplier based in Manchester. They were set up in 2016 with a clear focus on providing energy consumers with a more customer-focused alternative to the "Big 6" suppliers.
Who owned Zebra Power?
Zebra Power was owned by its co-founder Pete George. Before founding Zebra Energy, George was the Managing Director of Downstream OIS, offering advisory services to downstream companies within the UK and Ireland oil and energy industries.
Was Zebra Power any good?
Zebra Power had consistently affordable energy tariffs and an impressive customer service record. However, their lack of a renewable energy fuel mix may have given some eco-conscious energy consumers some doubts.
Our opinion on Zebra Power
If you were looking for low prices and great customer service, Zebra Power was a great fit for you. However, the supplier had a couple of shortcomings that may have given some energy consumers doubts. Chiefly among these were their lack of renewable credentials and their lack of provision for customers who want smart energy meters.
If you thought Zebra Power might have been the supplier for you, the Papernest team can help you to choose the perfect tariff for your needs. We'll even manage your switch to bring you cheaper energy quickly and completely hassle-free.
Let's take a look at Zebra Power's performance in all the areas that are likely to be important to you as an energy consumer…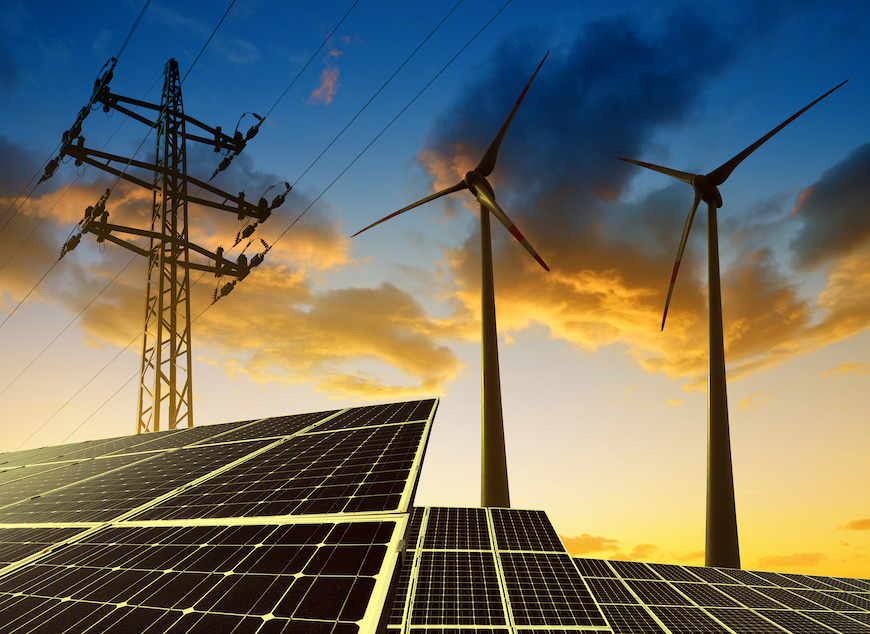 Tariffs and Prices in 2021
Zebra Power had a wide range of fixed-rate tariffs and a single variable-rate energy plan. You can see details for those below. Zebra Energy offered generous discounts for paperless billing, and you can see the paperless variants for every tariff listed below to give you a clearer idea of how much you could've saved.
Monthly and annual energy costs are based on UK average energy consumption of 12,000 kWh of gas and 2,900 kWh of electricity per year.
All unit rates described below were based on UK averages. Your rates may vary depending on where you live in the UK. All prices are inclusive of VAT at 5%.
Zebra 1 Year Fixed Rate Paperless
This was Zebra Power's cheapest 12-month fixed-rate tariff and represents excellent value for money. After this tariff expired, however, you would've lapsed to the variable rate tariff by default. Remember, you can call the Papernest team to switch to a new energy plan within 60 days of the contract's end without incurring the £30 per fuel early exit fee.
| Energy Cost | Price |
| --- | --- |
| Electricity unit rate | 15.71p per kWh |
| Electricity standing charge | 21p per day |
| Gas unit rate | 3.088p per kWh |
| Gas standing charge | 21p per day |
Estimated monthly costs: £81.62
Estimated annual costs: £979.45
Early exit fee: £30 per fuel
Zebra 24 Months V6 Paperless
This was Zebra Power's best value 24-month tariff which locked in your unit rates for 2 years for a slightly higher monthly cost. Again, you will lapse to the default variable rate tariff after this expires.
Looking to compare different energy suppliers?
⭐️ Free Service
Compare and choose the best energy suppliers for your home.
| Energy Cost | Price |
| --- | --- |
| Electricity unit rate | 16.187p per kWh |
| Electricity standing charge | 27p per day |
| Gas unit rate | 3.363p per kWh |
| Gas standing charge | 23p per day |
Estimated monthly costs: £87.96
Estimated annual costs: £1,055.48
Early exit fee: £30 per fuel
Zebra Born Free Variable Paperless
This was Zebra Power's standard variable tariff. This was the tariff to which customers will default after their fixed-rate tariffs expire. It was also the best tariff to switch to if you wanted the freedom to change your energy plan whenever you liked.

| Energy Cost | Price |
| --- | --- |
| Electricity unit rate | 18.312p per kWh |
| Electricity standing charge | 24.381p per day |
| Gas unit rate | 3.314p per kWh |
| Gas standing charge | 26.6p per day |
Estimated monthly costs: £92.90
Estimated annual costs: £1,114.78
Early exit fee: N/A
Was Zebra Power really cheaper?
Zebra Power had a reputation for being one of the best value energy suppliers on the market. Looking at these tariffs, we can see that this reputation was well earned. Even its variable-rate tariff was below the Energy Price Cap.
What other services do they offer?
Many energy companies offer other services in addition to supplying domestic energy. Does Zebra Power offer any of these?
Let's have a look…
Do Zebra Power do business tariffs?
Zebra Power does not currently offer business energy plans. Its focus is squarely on delivering value to the domestic market.
Do Zebra Power have smart meters? What smart meters do they offer?
Although Zebra Power are willing to take on customers who currently have smart meters, they do not offer smart meters to their customers. What's more, your smart meter will act as a standard credit meter. As such, you will still need to submit regular meter readings to Zebra Power. You will, however, still have your In-Home Display to make this a little easier and more convenient.
How to apply for the Warm Home Discount with Zebra Power
Unfortunately, Zebra Power does not offer the Warm Home Discount. This is a government initiative that a flat-rate discount of £140 on their energy bills over the colder months from September to April. You can apply for this if you are of pensionable age or claiming income based benefits.
Energy suppliers are only required to offer the Warm Home Discount if they have over 250,000 customers. As a smaller supplier, Zebra Power is not required to provide this discount.
Nonetheless, as one of the cheapest suppliers on the market, you may find that switching to Zebra Power actually works out cheaper, even without the Warm Home Discount.
What do their customers say?
Zebra Power was affordable, but at Papernest, we understand that low prices alone don't necessarily make for the perfect supplier.
A supplier's customer service record is very important. And the best way to get a sense of a supplier's customer service is to see what real customers are saying about them.
There are a few online resources you can use to see how a supplier's customers really feel about them. However, here we'll defer to their Trustpilot page. Trustpilot is reliable as suppliers actively solicit reviews from customers. So people don't only leave reviews when they want to complain (as is often the case).
Customers have certainly been keen to praise Zebra Power on this platform. At the time of writing, they have an aggregate customer score of 4.6 out of 5, making them an "Excellent" supplier.
Zebra Power had a total of 300 customer reviews. Of which:
266 (89%) were "Excellent"
11 (4%) were "Great"
0 (0%) were "Average"
3 (1%) were "Poor"
20 (7%) were "Bad"
93% of reviewers rated Zebra Power as above average.
Positive reviews describe Zebra power as easy to deal with, with friendly and helpful customer service staff. Great value for money and speedy issue resolution are also cited in positive reviews, as is ease of switching.
The handful of negative reviews focused on requesting a downpayment in order to take on a new customer, lack of specific tariffs for electric vehicles, and miscommunications regarding billing.
Zebra Power had responded to 100% of their negative reviews on the platform, responding within two weeks. However, when they feel that a negative review had been ill-founded or just plainly untrue they have not been shy about it.
How green is Zebra Power?
Unfortunately, Zebra Power was not counted among the the UK's green suppliers. Because they have not disclosed their energy fuel mix on their website, we are unable to ascertain what, if any, green credentials Zebra Power had.
How to contact
At Papernest, we know how important it is to be able to contact your energy supplier in times of need. It's a cornerstone of good customer service. So, how easy is Zebra Power to get in touch with?
The fastest way to contact the supplier is to call 0161 498 8100. Alternatively, you can email them at enquiries@zebrapower.co.uk.
According to Citizens Advice, Zebra Power's it takes just 13 seconds for a member of staff to respond. Zebra Power also responds to 99.1% of emails within 2 days.
Zebra Power: How to pay
Zebra Power only accepted payment by direct debit. They advised that you should take monthly meter readings to ensure that your payments accurately reflected your usage.
How to refer a friend to Zebra Power
Unfortunately, Zebra Power did not offer a referral scheme. This is fairly common among smaller suppliers.
How to complain about Zebra Power
If you had a complaint about Zebra Power, there were a number of ways in which you could express it. You can send it via email or even over the phone, using the details above.
However, if you would rather send your complaint in the post, the address to send it to is:
Zebra Power
Floor 9
2 Pinfold St
Sheffield City Centre
Sheffield
S1 2GU
We strongly recommend submitting your complaint via recorded delivery.
Upon receipt of your complaint, Zebra Power has 8 weeks to resolve the issue to your satisfaction. If you don't feel that they have done this, you may then forward your complaint to the energy ombudsman.
Want to know more?
Call us today on 0330 818 6225.
We're available from 8am to 6pm.
Would you like to know more about energy suppliers in the UK? Great! Check out these related articles to learn more:
Looking to compare energy suppliers?
Leave your phone number to request a call back from us!
Find out more
FAQ
What were Zebra Power unit rates?
Unit rates depend on the tariff you chose. The unit rates per kWh for the cheapest tariffs currently available were as follows:
Zebra Fixed Rate 1 year Paperless- 15.71p for electricity, 3.088p for gas.
Zebra 24 Months V6 Paperless- 16.187p for electricity, 3.363p for gas.
Zebra Born Free Paperless- 18.312p or electricity, 3.314p for gas.
How often did Zebra Power bill?
Zebra Power billed customers on a monthly basis. The only way to pay your bill was by direct debit, and you could have made additional savings by opting for paperless billing.
How do I cancel Zebra Power?
If you see a better deal elsewhere, or just fancy a change, you don't have to cancel your Zebra Power account. Just call the Papernest team, and we'll find you the best new energy deal. We'll manage your switch from end-to-end. All you'll need to do is pay your final bill from Zebra Power when it arrives. Keep in mind that an early exit fee of £30 per fuel applies to fixed-rate tariffs.
How long did it take to switch to Zebra Power?
Zebra Power was able to complete a transfer to new customers in only 15 days, which was rather fast compared to others in the UK energy market that could take several weeks to do the same.
Updated on 11 Nov, 2022