Utilita: Prices, plans and reviews 2022
We compare the market to find you the perfect deal
We study all energy suppliers daily to identify the best deals custom-fitted to your needs. You just have to take your pick.
Founded in 2003, the energy supplier, Utilita, has around 750,000 customers in the UK, specialising in prepayment accounts. Around 99% of their customers choose to pay in this way, meaning they pay for their energy in advance, topping up their meter and keeping a closer eye on what they are spending. Utilita are also committed to smart energy, with around 90% of their customers currently using smart meters to give them greater control over their energy use. Utilita offer a range of tariffs on both standard and Economy 7 meters, none of which come with an exit fee. In this article, we will dive in to Utilita plans, reviews and tariffs.
Last update: November 2022
We Consider Utilita A Moderately Stable Supplier
As you may have heard on the news, the UK energy market is currently under an immense amount of stress putting several energy suppliers out of business. We have designated Utilita as a moderate risk supplier right now, which means that they could face trouble if the UK energy crisis worsens much further. To learn more about this and stay updated you can read our page on the UK energy crisis.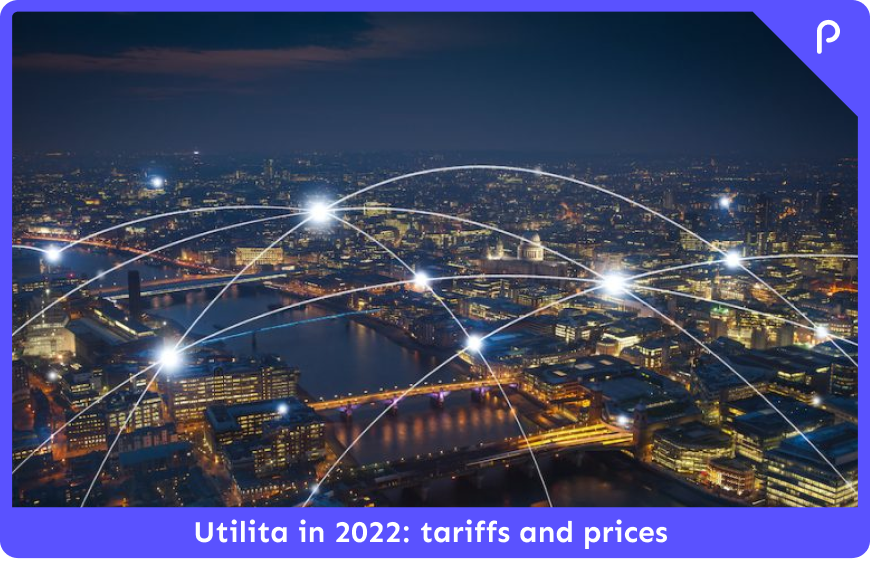 A guide to Utilita tariffs & prices
Utilita currently offer 13 different tariffs, offering a mix of both electricity, gas and dual fuel options. Smart Energy is their leading tariff for customers with smart meters, which makes up 90% of their customer base. The way this tariff works is that it charges two different rates for power. The first, Unit Rate 1 is for the first 2kWh of energy used, and Unit Rate 2 for all energy used after that.
The rates also vary according to how you choose to pay. Customers who pay by direct debit on a credit meter can get a slightly better deal that those using prepay meters.
These are the Smart Energy tariff rates for credit customers:

Supply
Unit Rate 1
Unit Rate 2
Electricity
28.83p/kWh
17.46p/kWh
Gas
17.00p/kWh
3.79p/kWh
And these are the rates for prepayment customers:

| Supply | Unit Rate 1 | Unit Rate 2 |
| --- | --- | --- |
| Electricity | 30.94p/kWh | 17.28p/kWh |
| Gas | 21.48p/kWh | 3.74p/kWh |
Other tariffs rates include the Economy 7 Utilita Smart E7, which has three rates applied (with an additional nighttime rate).

| Supply | Unit Rate 1 | Unit Rate 2 | Night rate |
| --- | --- | --- | --- |
| Credit Electricity | 47.42p/kWh | 24.60p/kWh | 4.39p/kWh |
| Prepayment Electricity | 48.83p/kWh | 21.42p/kWh | 8.41p/kWh |
Ultimate Premium energy rates are the standard rates for customers without smart meters and are as follows:
| Supply | Unit Rate 1 | Unit Rate 2 |
| --- | --- | --- |
| Credit Electricity | 45.82p/kWh | 18.39p/kWh |
| Credit Gas | 35.28p/kWh | 3.99p/kWh |
| Prepayment Electricity | 44.87p/kWh | 17.28p/kWh |
| Prepayment Gas | 39.49p/kWh | 3.74p/kWh |
The Ultimate Freedom tariff charges Unit Rate 1 for a monthly energy consumption up to 200kWh of electricity or 488kWh of gas, and is only available to credit customers:
| Supply | Unit Rate 1 | Unit Rate 2 |
| --- | --- | --- |
| Electricity | 21.43p/kWh | 17.28p/kWh |
| Gas | 5.95p/kWh | 3.74p/kWh |
Ultimate My Time is an Economy 10 tariff with three rates per day. These are:
| Supply | Unit Rate 1 | Unit Rate 2 | Off-peak rate |
| --- | --- | --- | --- |
| Credit Electricity | 47.42p/kWh | 24.60p/kWh | 4.39p/kWh |
| Credit Gas | 17.00p/kWh | 3.79p/kWh | – |
| Prepayment Electricity | 48.83p/kWh | 21.42p/kWh | 8.41p/kWh |
| Prepayment Gas | 21.48p/kWh | 3.74p/kWh | – |
Who owns Utilita?
The company's founder and CEO is Bill Bullen. The company is currently owned by the Utilita Group Ltd.
How many customers does Utilita have?
As of January 2021, Utilitas has around 800,000 customers which represents a 2.6% market share of the UK energy market.
Are there any Utilita reviews?
Utilita's reviews are generally good but not without some issues. They score four out of five stars on review site Trustpilot, with 69% of reviews rating the company as either good or excellent. The negative comments tend to be focused around lapses in customer service and billing issues. But this is on the whole a good score for an energy provider.
Billing was also an issue with the Citizen's Advice survey, with only around 80% of customers saying they received accurate bills on time.
In the annual Which? customer energy survey, Utilita came 20th out of the 35 energy companies rated. Customers seemed to have issues with how complaints were handled and value for money. They got an overall score of 68%.
Are Utilita any good?
As you can see from the review information above, Utilita scores relatively well in some areas but there is definitely room for improvement. They could offer better value for money and the billing needs some work.
That being said, they score much higher than some other companies and for a supplier of their size it is not a bad performance.
What is the Utilita fuel mix?
All suppliers in the UK are required by Ofgem to publish information about their fuel mix. The aim of this is to put pressure on energy companies to use more renewable energy. So, how does Utilita perform for its fuel mix?
9% is from renewable sources, well below the UK average of 33%
Natural gas makes up 60% of its fuel mix
18% is nuclear
9% is coal
How green is Utilita?
As you can see from the above statistics, Utilita does not score all that well in terms of how green its energy is. At just 9% from renewable sources this is well below the national average of 33%. They rely heavily on fossil fuels and nuclear power. So, if you are looking for a supplier to help reduce your carbon footprint, then it may be better to look elsewhere.
What makes Utilita different?
Utilita stands out from the crowd in a number of ways. The most obvious is their use of smart meters. Back in 2008 they were the first energy company to offer smart meters to their customers, a practice which has now been widely adopted across the board.
Its aim is to give customers total control over their energy, and with 90% of customers now having smart meters installed, it is delivering on these promises. The smart meters mean customers can top up online by app or text, as well as over the phone and at PayPoint outlets.
They have no standing charge, making them one of the only suppliers in the UK not to do so. That means if you don't use any energy then you don't pay anything. Although rates per kWh unit are higher.
They have also opened up a number of regional hub sites where you can speak to a member of staff face to face.
How much does Utilita charge per kwh?
This depends what tariff you are on, what time of the day it is and how much energy you have already used. There are also separate tariffs for both gas and electricity. For more information about the exact costs of a kWh of energy, then consult the tariff tables above.
Is Utilita cheap?
Utilita is committed to always being cheaper than the Big Six energy companies, however, this only applies to prepayment customers, which makes up the vast majority of their customer base.
As a mostly prepayment supplier (although they do have credit tariffs too) their energy is not the cheapest on the market. That means choosing a fixed rate deal with a credit meter will be cheaper with multiple other suppliers. They score three out of five for affordability with Which?.
However, it is not just about the cost of energy per kWh. Utilita offers smart meters which help you to keep a much closer eye on what you are using, using energy in a more efficient way. Prepayment options also help you to economise and keep an eye on your spending.
Utilita also does not have any standing charges, which means you only pay for what you use. This can help to keep costs down if you are careful about what you use.
What other services do Utilita offer?
Utilita also offer a number of other services and discounts, including:
They have also started offering mobile phone contracts.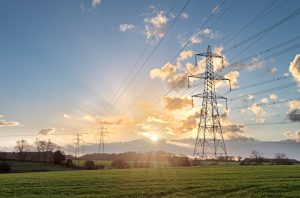 How to switch to Utilita
If you want to switch to Utilita, you can get in touch with the company in any of the ways listed below. They will take care of your switching process and contact your existing supplier. Or you can get in touch with our team here at Papernest who will be able to handle the whole switching procedure on your behalf. Give us a call on 0330 818 6225.
How to contact Utilita
You can write to them at:
Hutwood Court, Bournemouth Road, Chandler's Ford, Eastleigh SO53 3QB
Or you can contact Utilitia's customer service by calling: 0345 207 2000
Opening hours are:
Monday – Friday 8am – 8pm
Saturday – 8am to 5pm
Closed on Sundays and bank holidays.
How to complain about Utilita
If you are a Utilita customer and are not happy with the service you have received, you should first take it up with them directly. You can get in touch in any of the ways above and ask to speak to a customer service representative.
If you are unhappy with the way your complaint has been handled, then you can contact the energy industry regulator Ofgem. They will be able to escalate your complaints and seek a satisfactory resolution should you have a legitimate grievance.
Our opinion on Utilita
Utilita is a great option if you want to be on a smart meter and prepayment tariff. They have a choice of tariffs to suit your needs and this can help you to keep your energy costs down. They are dedicated to using smart meters, which is admirable, and can help you to monitor your energy use and use energy in a more efficient way
However, if you would rather have a credit meter or are interested in renewable energy for your home then it may be better to look elsewhere. They get less than 10% of their energy from renewable sources, with the vast majority coming from natural gas. There have also been some issues with billing accuracy.
Would you like to know more about energy suppliers? Great! Check out these related articles:
Looking to compare energy suppliers?
Leave your phone number to request a call back from us!
Find out more
FAQ
Is Utilita really cheaper?
Utilita is not the cheapest supplier in terms of the rates it charges per kWh. However, the main selling point is that they do not charge a standing fee. This means you only pay for the energy you use. They also offer smart meters which helps to keep a close eye on what you are spending.
Where is Utilita based?
Originally setting up in Manchester, Utilita is now based in Eastleigh. However, they have regional hubs in a number of destinations across the UK.
How long does it take to switch to Utilita?
If you choose to switch to Utilita then it usually takes between 17 and 21 days to make the switch. This includes the 14-day cooling off period that every customer is given by law to change their minds. However, if you don't change your mind then your switch will take place within three weeks.
How to change tariff on Utilita?
If you already have a Utilita tariff but wish to switch to another one, simply get in touch with your supplier. They will be able to handle the switch for you.
Updated on 11 Nov, 2022
Papernest deals
Our energy advisors are here to help you find the best deal
Get your new energy deal in no time.
Spam free guarantee! We will never communicate your details to third party.
Almost there...
We're finding you the best deals out of our selection of best offers! Keep your phone close, we'll give you a call as soon as we can 😁
Oops! Something went wrong
There was an error saving your details, please try again
Retourner sur la page précédente >