We compare the market to find you the perfect deal
We study all energy suppliers daily to identify the best deals custom-fitted to your needs. You just have to take your pick.
Boost Energy is a dedicated prepayment energy supplier offering pay-as-you-go services on behalf of OVO Energy. Boost customers can use the app to top up from anywhere, and can also check their credit and get alerts when they are running low. The aim of the service is to give customers more control over the prepaid energy than ever before. That's why they have apps on both Android and Apple platforms. They also offer smart meters to their customers, which adds another layer of controllability to their services. Boost Energy was started in 2017 in an attempt to meet the diverse needs of OVO Energy customers. They aimed to build the brand around PAYG services that work around you. They supply both gas and electricity and use both traditional and smart meters.
Last update: November 2022
We Consider Boost Energy A Moderately Stable Supplier
As you may have heard on the news, the UK energy market is currently under an immense amount of stress putting several energy suppliers out of business. We have designated Boost Energy as a moderate risk supplier right now, which means that they could face trouble if the UK energy crisis worsens much further. To learn more about this and stay updated you can read our page on the UK energy crisis.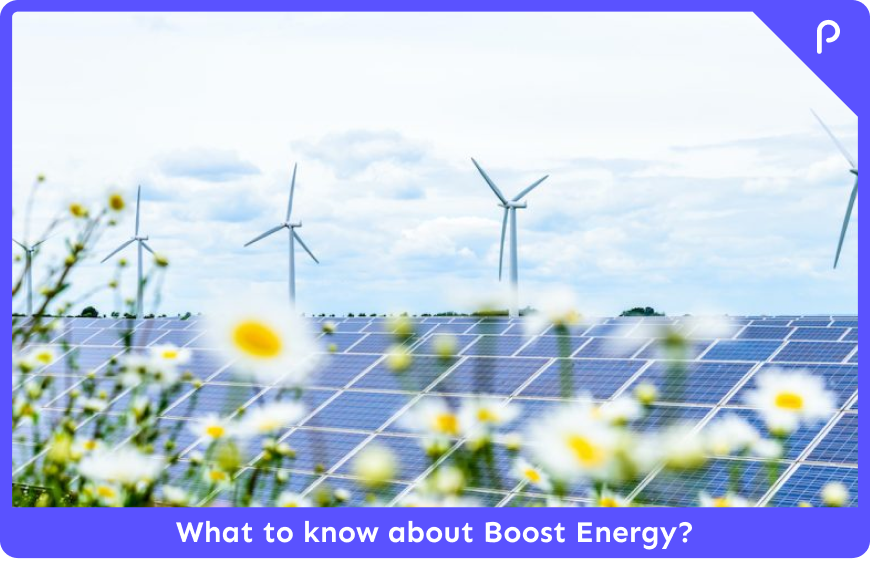 | Founded | 2017 |
| --- | --- |
| Client Email | hello@boostpower.co.uk |
| Client Number | 0330 102 7517 |
| Log in | https://my.boostpower.co.uk/login |
| Number of clients | 350,000 |
| Postal Address | 290 Moston Lane, Manchester, England, M40 9WB |
Boost Energy tariffs & prices
They have a small selection of tariffs as they offer PAYG services. The two main tariffs they offer are the traditional PAYG tariff and the Smart PAYG tariff. The charges and details for these are as follows:

| Traditional Pay AsYou Go Tariff | Smart PAYG + Tariff |
| --- | --- |
| Variable tariff with no contract | Free smart meter installation |
| No exit fees | Variable tariff with no contract |
| Electricity unit rate 12.86 pence per kWh | No exit fees |
| Electricity standing charge 27.48 pence per day | Electricity unit rate 12.86 pence per kWh |
| Gas unit rate 3.41 pence per kWh | Electricity standing charge 27.48 pence per day |
| Gas standing charge 27.48 pence per day | Gas unit rate 3.41 pence per kWh |
| Intended for customers who, for whatever reason, are unable to obtain a smart meter in their home. | Gas standing charge 27.48 pence per day |
Who are Boost Energy?
So, just who are Boost Energy? Where do they come from and why might they appeal to customers looking to make a switch?
The first thing you need to know is that Boost Energy is an exclusive pay-as-you-go provider. They are the PAYG arm of OVO Energy. Their mission is to create energy that 'works around you'. What this means is that Boost only offers prepayment tariffs where you purchase and pay for your energy up front.
With around 350,000 customers, they are one of the larger PAYG suppliers. The reason they are separate from OVO is that the company decided that customers would be better served to have a specific brand dedicated to each type of energy. But is Boost Energy any good? Let's take a closer look.
Boost Energy tariffs
Boost Energy Prepaid Tariffs
Boost Energy only offers prepaid tariffs. With these plans, you can top up your meter and your credit depletes based on your consumption.
Costs associated with this tariff plan can be seen here:
| Plan name | Tariff type | Type of fuel | Is the tariff live? | Standing charge (p/day) | Unit rate cost (p/kWh) | Average total annual cost (£/year) | Exit cost (£/fuel) | Green tariff?** |
| --- | --- | --- | --- | --- | --- | --- | --- | --- |
| / | Prepayment Variable | Electricity | ❌ | 31.32 p* | 18.47 p* | £ 668.325* | £ 0 | $UK_NRJ_BE_Elec_PAYG_green$ |
| / | Prepayment Smart | Electricity | ❌ | 31.32 p* | 18.47 p* | £ 650.026* | £ 0 | $UK_NRJ_BE_Elec_PAYG_2_green$ |
| / | Prepayment Variable | Gas | ❌ | 36.33 p* | 3.14 p* | £ 509.50* | £ 0 | $UK_NRJ_BE_Gas_PAYG_green$ |
| / | Prepayment Smart | Gas | ❌ | 36.33 p* | 3.14 p* | £ 509.50* | £ 0 | $UK_NRJ_BE_Gas_PAYG_2_green$ |
Prices vary from one city to another, so we display national averages
* Based on 2,900.00 kWh of ⚡ and 12,000.00 kWh of 🔥 per year on average
** A tariff is green if each kWh consumed is compensated by the injection in the grid of a kWh of renewable energy.
Including 5% of VAT.


How much does Boost Energy charge per kWh?
As you can see from the table above, Boost Energy charges 14.37p per kWh of electricity. The average cost is 16.6 p per kWh. The rates for a kWh of gas are 3.73p per kWh, with the average being 3.8p per kWh.
What is the Boost Energy fuel mix?
Boost Energy does not offer the most sustainable fuel mix on the market. While it is making strides to offer greener energy, using sources such as wind power and solar power, green energy is not currently the provider's main priority.
As of March 2019, 39.2% of its energy came from renewable sources. The rest came from natural gas. This is a way behind many UK energy suppliers that are providing 100% green energy, although it is ahead of the national average.`
Boost Energy reviews
In the annual Which? energy company customer survey, Boost came joint 20th out of 35, along with Utilita and Robin Hood. They received positive feedback for how they handled customer complaints, scoring 4 out of 5. But for bill accuracy and value for money they only received 3.5 out of 5.
Their sister organisation OVO came 9th in the survey, perhaps showing that customers prefer good value for money over customer service.
The Trustpilot rating for Boost Energy sees them register a score of 3.8 out of 5. This is neither bad nor exceptional. 70% of the reviews say their service was good or excellent.
How many customers does Boost Energy have?
Boost currently has around 350,000 customers. This makes a mid-to large-size energy provider in the PAYG range.
Are Boost Energy any good?
Judging by the customer reviews on sites like Which? and Trustpilot, Boost Energy's services are good but not outstanding. People seem to be impressed with the customer service and features such as the Winter Wallet system. This does chime with the company's stated aim of being there for their customers.
However, there seems also to be a fair amount of negative reviews focusing on the price of their services. Although, in Boost's defence, as a PAYG provider they make no claims to be the best value energy provider. Rather, by using PAYG energy you can budget more effectively and avoid getting into debt.
What makes Boost Energy different?
Boost Energy say they are aiming to make managing your energy easier. They offer prepaid energy tariffs designed to make it easier for customers to keep track of their energy usage. This also allows them to take control of their billing. This may be preferable to the traditional credit model of estimated usage and direct debits which can lead to billing inaccuracies and debt.
Customers can use the app to top up and can also check their credit and get alerts when they are running low. Boost aims to give you more control over your prepaid energy than ever before. The apps appear on both Android and Apple platforms.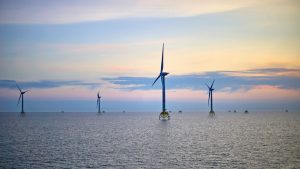 How green is Boost Energy?
As we saw above, with around 40% of their fuel mix coming from renewable sources they are above the national average but a long way behind companies like Bulb and Octopus who offer a much greener energy supply.
Is Boost Energy cheap?
Boost Energy does not offer the cheapest prepayment tariffs. However, as we mentioned above, this is not their stated aim. Prices are reasonable, and the extra cost is made up for by good quality customer service. However, if affordability is important to you, we can help you to get a better deal on your energy. Get in touch on 0330 818 6225 to find out more.
Do Boost Energy have smart meters?
One of Boost Energy's two tariffs is aimed at customers with smart meters. If you don't have a smart meter, they can install one in your property so you can make use of the enhanced services. Contact Boost to find out more.
Boost Energy: What other services do they offer?
Two of their additional services are the Winter Wallet and Emergency Boost.
Winter Wallet
The Winter Wallet is designed to help you prepare for higher energy usage during winter. Use the Boost Energy app to set up a saving target, taking some of your credit in the summer and putting it into your 'winter wallet'.
Emergency Boost
The Emergency Boost gives you extra credit when you have run out and don't have the funds to top up. You can immediately borrow up to £30 of credit to ensure your energy supply stays on, paying it back when you can.
Do Boost Energy do business energy tariffs?
Boost Energy do not currently offer any business tariffs although its parent company OVO does offer business deals.
How to apply for warm home discount Boost Energy
Boost Energy is one of the few independent suppliers that offers the Warm Home Discount. This is a government scheme that provides credit towards energy bills during the winter months.
If you are eligible, you need to apply through the Boost website in the autumn for the year ahead. Core Group members do not need to apply. The Warm Home Discount is provided on a first-come, first-served basis, so apply as soon as you can.
How to contact Boost Energy ?
Boost Energy has two phone numbers. One is for landline callers and the other for mobile users.
From a landline call 0330 102 7517.
From a mobile call 0117 332 3728.
Both lines are open Monday to Friday from 8am to 6pm, and Saturday from 9am to 1pm.
You can also email on hello@boostpower.co.uk.
How to complain about Boost Energy?
If you would like to make a complaint, then you should get in touch with Boost using the above contact details. You can also register a complaint with the industry regulator Ofgem.
How to switch to Boost Energy
If you would like to switch to Boost, you can either contact them directly through the above channels or you can get in touch with our team to help you make the switch.
Our opinion on Boost Energy
If you are looking for good customer service and transparent pricing on a PAYG tariff, then Boost Energy is a good option. However, if you are looking for the best value energy or an energy mix that comes from mostly sustainable and renewable sources, then you might want to look elsewhere.
Would you like to learn more about energy suppliers? Great! Check out these related articles:
Looking to compare energy suppliers?
Leave your phone number to request a call back from us!
Find out more
FAQ
Where is Boost Energy based?
As part of OVO Energy, Boost is based In Bristol. You can find them at 1 Rivergate, Temple Quay, Bristol BS1 6ED.
Is Boost Energy really cheap?
It is not the cheapest energy supplier on the market, being a PAYG provider. However, they are also not the most expensive, and using a PAYG service helps you to keep a closer eye on what you spend on energy.
How long does it take to switch to Boost Energy?
Making the switch takes only a few minutes, and the switchover itself should take no more than three weeks, with no interruption to your service.
How to change tariff on Boost Energy?
Boost only have two PAYG tariffs, one traditional and one for smart meters. If you wish to make the switch to a smart meter, then get in touch and they can arrange that for you.
Updated on 11 Nov, 2022