Pozitive Energy in 2022: Prices, Reviews and Contact Details
Looking to switch over to Pozitive Energy?
Let our experts advise you on the best offers on the market!
Monday to Friday – 8.30 am to 5.30 pm
papernest disclaims that they are not in partnership with Pozitive Energy
Ad
Looking to switch over to Pozitive Energy?
Let our experts advise you on the best offers on the market!
Monday to Friday – 8.30 am to 5.30 pm
papernest disclaims that they are not in partnership with Pozitive Energy
Ad
Pozitive Energy is an Essex-based business energy supplier with a strong focus on competitively priced, bespoke and renewable energy plans built around your needs. Pozitive Energy offers business energy packages that are "Competitive. Clever. Clean". They understand the needs of business energy customers, especially in terms of keeping cash flow manageable and mitigating overheads. As such, Pozitive Energy not only offers competitively priced energy plans, but sophisticated tools to help customers manage their energy spend. While we at Papernest can't compare business energy tariffs for you in the same way as domestic tariffs, we can tell you everything you need to know about Pozitive Energy, including customer reviews, to help you make an informed decision.
Last update: April 2022
As you may have heard on the news, the UK energy market is currently under an immense amount of stress as a result of a global gas shortage driving up costs and putting several energy suppliers out of business. To learn more about this and stay updated on a daily basis you can read our page on the UK energy crisis.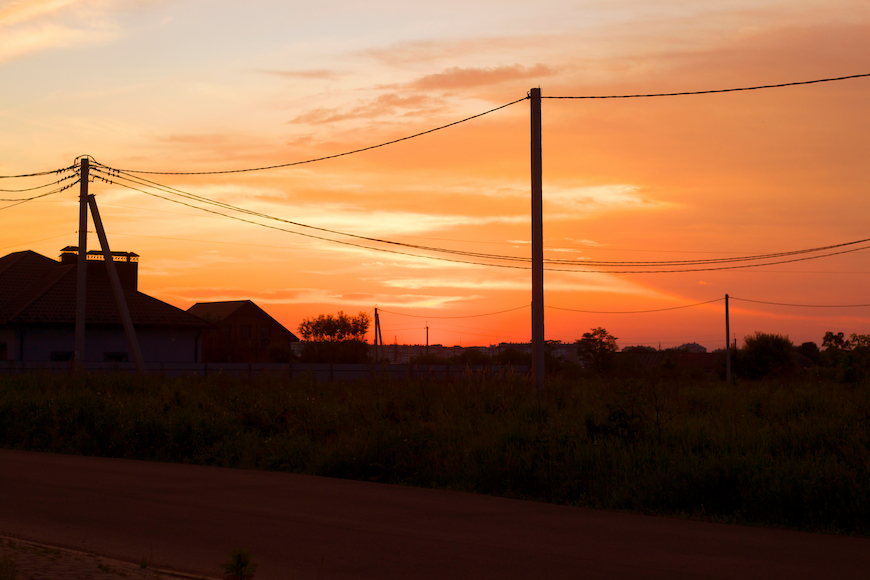 | Founded | 2016 |
| --- | --- |
| Client Email | customercare@pozitive.energy |
| Client Number | 03333 70 9900 |
| Log in | Log into your Pozitive Energy account here |
| Number of clients | Undisclosed |
| Postal Address | Pozitive Energy Ltd. 7th Floor Wellington House, 90 -92 Butt Road Colchester Essex CO3 3DA |
What makes them so different?
Many business energy customers gravitate towards the "Big 6" energy suppliers. They do this because they believe that only these energy titans have the capability to handle their energy needs at scale. However, while Pozitive Energy might not be as well-known as British Gas or E.On, they are capable of managing all kinds of business energy accounts, from small businesses and microbusinesses to enterprise-level operations run across multiple sites.
Pozitive Energy describes itself as an energy supplier and tech company all in one, promising a host of highly sophisticated analytics tools that help business customers to better track their energy usage across multiple sites with its own in-house monitoring software and mobile apps. So business customers can stay in the loop wherever they are. Energy plans are completely bespoke and built around your company's unique needs.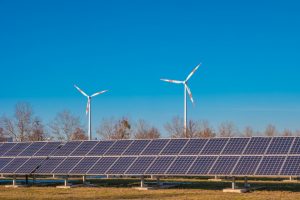 Unlike many of the larger suppliers, Pozitive Energy also offers both 100% renewable energy and carbon-neutral gas at competitive prices. So your business can be proud of its green credentials (something that's likely to be important to your customers).
Who are Pozitive Energy?
Pozitive Energy was founded in Essex in 2016. As their website states "We're taking a fresh and technology led approach that's fair, simple and business-focused". Their operational ethos is defined by five key values.
These are:
Fairness- Operating with integrity and providing fairly-priced green energy
Pioneering- Using sophisticated digital tools to help companies understand and mitigate their energy spending.
Dynamic- Pozitive Energy's technologically-led approach enables them to better meet changing customer needs and align with changes in market trends.
User-focused- By taking the time to understand customer needs and develop energy plans tailored to them, Pozitive Energy try to make your business energy plan work harder for you.
Personal and open- Pozitive Energy are firm believers in the personal touch, operating with transparency and empathy.
Pozitive Energy caters to a wide range of industries and sectors, including:
Education
Retail
Logistics
Petroleum
Hospitality
Government / public sector
Who owns Pozitive Energy?
Pozitive Energy is a Private Limited Company. Its CEO is Neeraj Bhatia. Its corporate structure is somewhat unclear. However, we do know that they offer 100% renewable energy and carbon-offset gas in partnership with Shell Energy.
Are Pozitive Energy any good?
As we can see, there's a lot to recommend Pozitive Energy. With bespoke and scalable business energy solutions, green energy, carbon-offset gas, and a strong focus on ethics, innovation and customer service, they seem to be everything you could want in a business energy provider.
But does their performance match the values outlined in their website?
Let's dive a little deeper, and see how they measure up in all the ways that matter to you.
Tariffs & prices
When evaluating Pozitive Energy's tariffs, it's unfortunately not possible to provide specific information on the brand's unit rates and standing charges.
This is because, like most business energy suppliers, they do not offer the same kind of fixed tariffs that we're used to seeing from domestic energy suppliers. Business energy use can be extremely varied, which is why Pozitive Energy offers completely bespoke plans built around each customer's unique needs.
That said, Pozitive Energy does provide information on its variable / deemed tariff. This is the tariff that customers will automatically lapse into when their foxed-rate energy contract expires, or you move into a business premises that is supplied by Pozitive Energy. Keep in mind, however, that deemed tariffs are rarely the most competitive a supplier offers, and your company's proposed rates may be significantly different.
| | Standing Charge (pence per day) | Day Rate (p per kWh) | Night Rate (p per kWh) | Evening & Weekend Rate (p per kWh) |
| --- | --- | --- | --- | --- |
| Single Electricity | 75 | 21 | N/A | N/A |
| Day & Night Electricity | 75 | 21 | 17 | N/A |
| Day & Eve/WE Electricity | 75 | 21 | N/A | 19 |
| Day, Night & Eve/WE Electricity | 75 | 21 | 17 | 19 |
| Gas | 75 | 4 | N/A | N/A |

How much you pay on your bespoke business energy tariff will depend on a number of factors including:
Your location.
How much energy you use.
How many sites you have (they have special multi-site deals).
Your peak energy load hours.
Although Pozitive Energy offers both gas and electricity, business tariffs do not include the same dual fuel rates and discounts that are found in domestic energy deals. Rates for gas and electricity are negotiated separately.
Is Pozitive Energy really cheaper?
Pozitive Energy offers competitively-priced energy plans that are built around your needs. But are they cheaper than their larger competitors?
Potentially, yes.
The real value-added is Pozitive Energy's digital toolkits that enable energy users to take control of their energy spend and gain insights into how and when they may be spending more than they should on energy.
What other services do they offer?
What makes Pozitive Energy a somewhat unique offering is their emphasis on tech solutions to help their business energy customers to improve their understanding of how much energy they're using, when they're using it, and how energy-saving measures can be tracked.
This is arguably the brand's USP. But are there any other services they offer that might be of use to customers? Let's take a look…
Do Pozitive Energy only do business tariffs?
Yes. Unlike the "Big 6" suppliers, Pozitive Energy exclusively offers business energy, with services built around the needs of the commercial / industrial markets. It seems unlikely that they will ever offer domestic energy solutions.
Do Pozitive Energy have smart meters? What smart meters do they offer?
Pozitive Energy's focus is on helping customers to take control of their energy usage. As such, they offer Automated Meter Read (AMR) meters which are set up within 6 weeks of your signing up to their service. So you'll never need to worry about cash flow problems caused by inaccurate bills.
AMR meters are very similar in function to domestic smart meters. The only difference is that they communicate to the supplier in a slightly different way. The use of an AMR meter is essential in helping customers to take advantage of the custom analytics provided by Pozitive Energy's digital tools.
The benefits of AMR meters include:
Regular, accurate meter reads reducing the cash flow issues caused by estimated bills.
No need for the inconvenience of onsite meter reads.
Helps to reduce business energy consumption and carbon emissions.
.
What do their customers say?
The Papernest team understand the importance of listening to the opinions of energy consumers. And this is as true for business energy companies as it is for domestic suppliers.
Which is why we always like to look at the opinions of a supplier's customers to help you make an informed decision.
As is often the case with business energy suppliers, reviews for Pozitive Energy are more sparse than we usually see for most domestic suppliers.
Looking at Pozitive Energy's Trustpilot page we can see that customer sentiment is generally positive with over 60% of customers rating the brand as above average.
At the time of writing, Pozitive Energy has an overall customer score of 3.7 out of 5 which puts them at the upper end of "Average", verging on "Great".
Pozitive Energy currently has 155 customer reviews. Of these:
89 (57%) were "Excellent"
8 (5%) were "Great"
3 (2%) were "Average"
0 (0%) were "Poor"
55 (35%) were "Bad"
Let's take a closer look at the good and the bad of what Pozitive Energy's business customers say about their energy, their prices and their service.
The Good
Positive reviews for the brand were focused on interactions with helpful and knowledgeable employees who had gone the extra mile to help them feel supported and resolve issues promptly.
Multiple reviewers refer to individual customer service agents. Something that we find usually indicates that a team member has gone the extra mile and that their efforts deserve to be recognised.
The Bad
Like all energy suppliers, there are times when Pozitive Energy's customers were less than impressed with the standard of service that they received.
Negative reviews cite billing errors and inaccuracies, issues with AMR meters and installations, incorrect invoices and poor communications. Some also state that issue resolution was slower than they would expect from the brand.
How green is Pozitive Energy?
Pozitive Energy is one of the greenest energy suppliers for businesses on the market. Which is a good thing for businesses with a strong sense of Corporate Social Responsibility. Being able to say that your business is 100% renewably powered can demonstrate your environmental and ethical credentials to your clientele.
Pozitive Energy offers 100% renewable electricity from wind, hydropower and solar. What's more, they offer carbon-offset natural gas. This means that the carbon generated when sourcing the gas is offset by carbon-neutral projects at home and overseas.
Pozitive Energy energy fuel mix
Although Pozitive Energy has disclosed that it uses 100% renewable energy, it does not disclose how much of this is made up of wind, solar or hydropower.
How to contact
The Papernest team know how important it is to get in touch with your energy provider when you need help and support. This is arguably even more important for business energy customers as it is for their domestic counterparts. But how easy is it to get in touch with Pozitive Energy when you need them?
The fastest way to contact them is by calling 03333 70 9900. Lines are open between 9am and 5:30pm Monday to Friday. Alternatively, you can email customercare@pozitive.energy.
Pozitive Energy: How to pay
The details of how you make payment to Pozitive Energy are outlined in your individual business energy contract. Subject to your contract, you can pay by Direct Debit, BACS, CHAPS and over the phone. In exceptional circumstances, you may also pay by cheque.
How to complain about Pozitive Energy
If you have a complaint about Pozitive Energy, you can submit it to the customer care team over the phone, or by emailing the address above.
You don't necessarily have to send your complaint in the post. However, if you choose to, you can do by sending your complaint to:
Pozitive Energy Ltd
7th Floor Wellington House
90-92 Butt Road
Colchester
Essex
CO3 3DA
We strongly recommend sending your complaint by recorded delivery. Pozitive Energy have 8 weeks from receipt of your complaint to resolve the issue to your satisfaction. If a satisfactory resolution has not been achieved by this time, you can submit your complaint to the energy ombudsman.
Our opinion on Pozitive Energy
Pozitive Energy may not be the biggest name on the market. But their commitment to renewability, innovation and customer care are very admirable.
Although we can't help you switch business energy suppliers, the Papernest team are more than happy to help you save money on your domestic energy plan. Indeed, the average household can save around £300 per year by switching with us regularly.
Call us today on 0330 818 6225 to see how much we can help you save.
We're available from 8am to 6pm.
Would you like to know more about energy suppliers in the UK? Great! Check out these related articles:
FAQ

When was Pozitive Energy founded?

Pozitive Energy was founded in 2016 in Colchester, Essex.

Is Pozitive Energy a green supplier?

Yes. Pozitive Energy provides 100% renewable electricity as well as carbon-offset gas. This makes them an excellent choice for eco-conscious businesses that want to demonstrate strong Corporate Social Responsibility.

What is an AMR meter?

An AMR meter is much like a domestic smart energy meter. The only difference is the way in which it communicates with your energy supplier. Like a smart meter, it can help to reduce the risk of cash flow problems caused by estimated bills. Pozitive Energy aims to equip your business with an AMR meter within 6 weeks of signing up.

How do I cancel Pozitive Energy?

Business energy contracts are more binding than their domestic counterparts. Early exit fees and penalties will be explained to you when setting up your contract. However, you can usually cancel your energy account within 30 days of your contract's end date. To do this, you will need to send a written termination notice to Pozitive Energy.
Updated on 24 Jan, 2022