Are you ready to make the switch?
Switching energy suppliers has never been easier. Simply let our experts cater to all
of your gas and electricity needs.
Monday to Friday – 8.30 am to 5.30 pm
papernest is rated 4.7/5 on Trustpilot
Ad
Are you ready to make the switch?
Switching energy suppliers has never been easier. Simply let our experts cater to all
of your gas and electricity needs.
Monday to Friday – 8.30 am to 5.30 pm
papernest is rated 4.7/5 on Trustpilot
Ad
Tonik Energy has ceased trading as an energy supplier in the UK. All of its 130,000 customers have been transferred to Scottish Power as of October 2020. The log in has been removed from their website and you can no longer contact the supplier directly. If you were a customer of Tonik Energy then your account will now be with Scottish Power but you are also able to switch if you would like to be with another provider. If you would like to switch, then we can help you find the right deal for you. But, for now, let's also take a closer look at who Tonik Energy were and what made them different.
Last update: June 2022
As you may have heard on the news, the UK energy market is currently under an immense amount of stress as a result of a global gas shortage driving up costs and putting several energy suppliers out of business. To learn more about this and stay updated on a daily basis you can read our page on the UK energy crisis.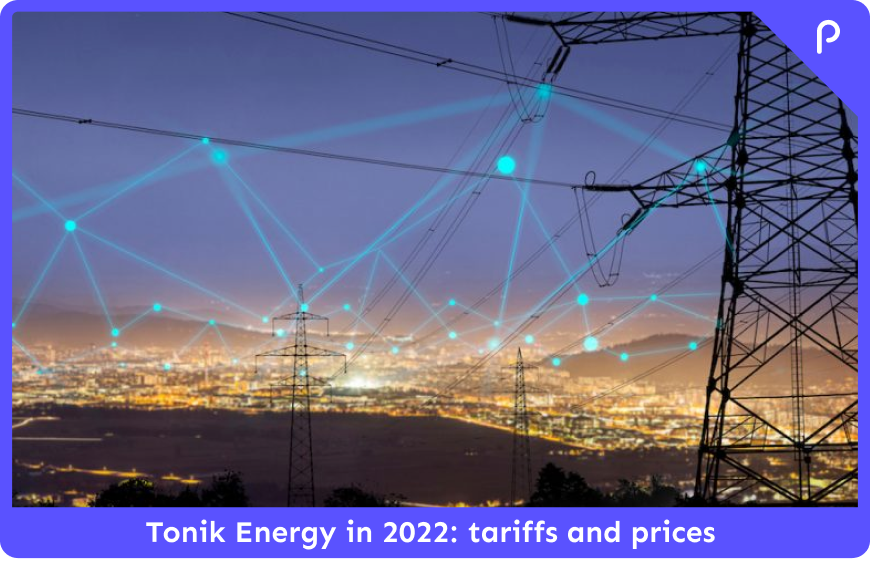 Tonik Energy tariffs & prices
Tonik Energy was a supplier who aimed to supply British households with greener and cheaper energy. Their stated aim was to try and halve their customers energy bills by 2020. While admirable this seems it might have been a stretch too far for a fledgling energy company.
As well as cheaper energy, Tonik also aimed to supply solar panels and other green technology to help homeowners take back control of their domestic energy supply. Again, this was another admirable aim and one that does hint at the energy future for many of us here in the UK. However, again it seems their business model was not quite sustainable at the current time.
We should all be working towards producing as much of our own energy as possible and reducing our energy footprint. Tonik Energy proved popular with its customers for helping them to do just that.
When did Tonik Energy go bust?
They ceased trading in October 2020. The industry regulator Ofgem appointed Scottish power to take on the 130,000 customers who were with Tonik. If that applies to you then you should have already been contacted by Scottish Power. If you have not been, then you need to get in touch with them to find out what has happened to your account.
Will my terms have changed?
No, Scottish Power has agreed to honour all the existing contracts and terms as laid out by Tonik. That means that in essence only the name of your supplier will have changed. Your deal will not change until it is due to expire. However, at this point you may be automatically transferred to the standard variable rate with Scottish Power, which may be different to what you were expecting.
Can I switch?
If you are not happy with Scottish Power or simply want to try and find a more suitable deal then you are entitled to do so. All contract exit fees have been waived so you are free to make the switch without incurring any penalties at this time.
What made Tonik Energy different?
As well as Tonik's focus on green energy and more sustainable methods of energy production, they also prided themselves on excellent customer service. It was more than just talk. Customers were very impressed by the customer service they received, often commenting on how friendly and helpful they were. They also answered the phone very quickly.
Of course, it wasn't all good news. They did receive their fair share of negative reviews on sites such as Trustpilot. Some customers reported having issues with making complaints and issues with their service. Other negative comments revolved around the website being down and not being able to access their accounts online.
Tonik Energy tariffs
All the tariffs offered by Tonik were 100% renewable and came with no exit fees attached. Their three tariffs included Go Green Exclusive, 1 Year Greenest and 2 Year Greenest. They also featured 3% interest on any credit in your account.
Tonik Energy fuel mix
As mentioned, all electricity provided by Tonik was 100% renewable and there was the option to carbon offset any of the gas you bought through them. 91% came from solar energy and 9% came from wind power.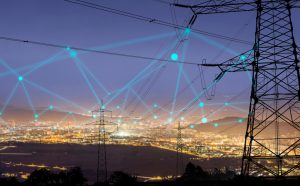 Did Tonik Energy have smart meters ?
Tonik Energy did offer smart meters to help customers control how much energy they were using. They also offered solar panels and batteries to help customers produce their own power. They also offered electric vehicle chargers as part of their packages.
If you were a Tonik Energy customer and now find yourself with a Scottish Power account and want to switch, get in touch with our team to find out more about how to do it.
What happens now after Scottish has taken over Tonik Energy's customers?
Under Ofgem's Supplier of Last Resort (SoLR) scheme, customers who were switched over to Scottish Power were reassured that there would be no disruption to their energy supply.
Scottish Power said they will take on all outstanding credit balances, including the money owed to both current and former domestic customers. They are committed to a smooth transition and extend a warm welcome to all former Tonik Energy customers.
Would you like to know more about energy suppliers in the UK? Great! Check out these related articles
Updated on 22 Jun, 2022