Utility Point customers transferred to EDF: what happens now?
Utility Point customers have been transferred to EDF Energy.
Want to find an alternative?
Let our experts advise you on the best offers on the market!
Monday to Friday – 8.30 am to 5.30 pm
Switch Plan disclaims that they are not in partnership with EDF Energy
Ad
Utility Point customers have been transferred to EDF Energy.
Want to find an alternative?
Let our experts advise you on the best offers on the market!
Monday to Friday – 8.30 am to 5.30 pm
Switch Plan disclaims that they are not in partnership with EDF Energy
Ad
In the context of rising gas prices for the entirety of 2021, and in September specifically, energy suppliers like Utility Point have been dropping left and right across the UK energy market. In order to ensure consumers are still supplied with the energy they need, Ofgem has appointed new suppliers to them all. For Utility Point customers, this means being moved over to EDF. Here is all you need to know about the situation and what's next for you.
Last update: June 2022
As as result of the UK energy crisis that is currently occurring, Utility Point has unfortunately gone bust and is no longer trading. To help you navigate this crisis we prepared for you a guide on what to do if your energy supplier goes bust along with a page compiling all the information on the energy market crisis to ensure you stay updated on a daily basis.
Unfortunately for its customers, Utility Point is part of the group of energy suppliers who have gone bust this year following sharp gas price increases. More specifically, wholesale gas prices have risen drastically due to business and general activity starting up again following the covid-19 crisis.
This increasing demand is not being met, as current energy stocks are low. Many suppliers cannot stay afloat when faced with these rising prices, especially since they are also subject to price caps for their customers.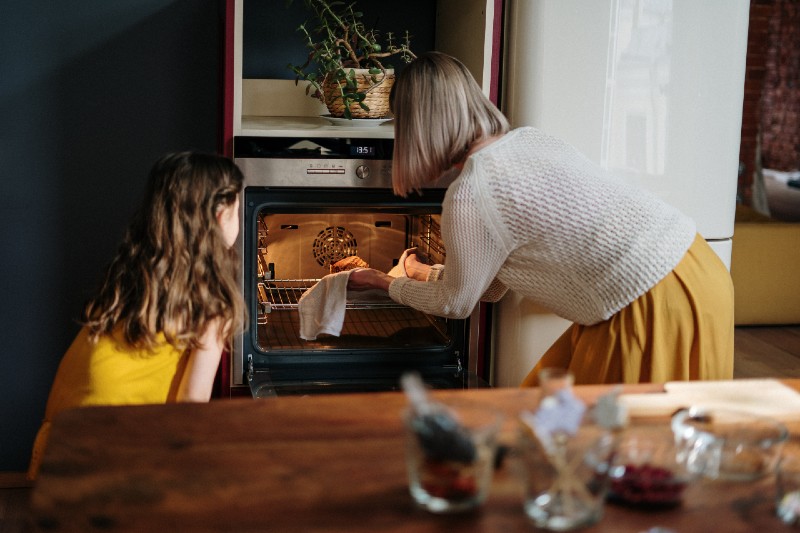 What should Utility Point customers do?
As of right now, unless you have ben contacted by your new supplier, EDF, there is nothing specific to be done on consumers' end. As frustrating as it may be, the situation is being dealt with for you, as efficiently as possible. So, while it might feel like you lack control over the circumstances, Ofgem and other involved parties are doing what they can to make sure you have uninterrupted access to an energy supply, whatever the context.
Will my supply be interrupted?
Amongst all this worrying context, here is some good news: no energy supply will be interrupted for any electricity or gas consumer. In fact, it is with that goal in mind that old suppliers' customers are being mass-transferred to new suppliers all at once. So on this front, there is nothing to worry about.
Should I continue to pay Utility Point in the meantime?
Do not cancel any of the payment methods you might have been using for your Utility Point contract – wait for EDF to contact you, and they will sort out the details of your new payment system. In addition, remember that you are, in effet, between two suppliers: this means that paying Utility Point makes sense at this point in time.
Should I take a meter reading at this time?
Yes, absolutely – in fact, this is really the only thing you need to do besides wait for EDF to contact you. Taking a meter reading will give you the necessary information to be able to complete your transfer from Utility Point to EDF. Once this is all set up, having this meter reading will also prove helpful for switching to another supplier or energy deal, when the time comes of course.
If you are wondering about smart meters and their compatibility with EDF's consumption readings, there is no worry to be had there. EDF's technicians are more than ready to make automatic readings with your smart meter.
How will my credit or debt with Utility Point be dealt with?
If you owe money to Utility Point, or if they owed you over the course of your energy plan with them, you have every right to ask yourself what will become of this credit or debt.
This depends on the new supplier you get – and with EDF, the good news is that your credit balance will be honoured. For those in debt, the debt balance will also be transferred over to EDF, who will sort out payment details with you in due course.
EDF to take over: will my rates and bills go up?
We can't give you a definitive answer to this: whether or not your bills will go up depends on what your old deal was, and on the "deemed" tariff EDF will have set you up with. So in reality, you'll only be able to know this yourself, once your account has migrated over to EDF properly and they can come into contact with you to inform you of this tariff.
If we assume you were on a cheap tariff, which may well be the case since you were with Utility Point, and if we further assume that EDF will have put you on a standard tariff, we can say that it is likely that you will pay more than before.
However, we remind you that you are under no obligation to keep this tariff, or even to remain with EDF, once they have contacted you. Indeed, at that point you will be able to shop around for other, cheaper options, whether with EDF or with yet another supplier.
Who chose EDF to be my new supplier?
Ofgem, the Office of Gas and Electricity Markets, is the regulator who has been appointing new suppliers to replace all of those who have so far gone bust. These replacement suppliers are chosen to take over a specific customer base, in bulk: they are not appointed to specific, individual customers, for obvious reasons.
The new suppliers are chosen on the basis that they are stable, dependable, and therefore usually bigger suppliers, estimated to be able to survive the crisis and therefore keep these new customers, as well as their current ones, supplied with energy without crashing.
How and when will I be contacted by EDF?
EDF has declared it is contacting new customers in waves, so as to get to all of them as quickly as possible. They have not, however, given any set dates or deadlines for this. This means you'll have to sit tight if EDF hasn't gotten around to your case yet. Once you're in their database, everything should go smoothly.
EDF will contact you via your current address: this means you should make sure it is properly and officially registered. It also implies that if you have recently moved home, or are in the process of doing so, you should be paying extra attention to signalling this address change.
Can I switch to a supplier other than EDF now?
Until EDF contacts you, no, you may not ask to switch suppliers: your transfer over to EDF has already begun, and you must make sure your situation is stabilised before you make any moves.
What if I had already switched to another supplier?
If your immediate reaction to seeing Utility Point disappear was to switch to another supplier, then this may well go through – it depends on whether or not the request was properly sent and received. We invite you to check in with the supplier you were attempting to switch over to. If the switch didn't go through, you can consider yourself part of the majority who is being transferred, as planned, to EDF.
When can I switch?
When can you switch? You may be able to guess from what we've been saying: you simply have to wait for EDF to contact you. At that point, you can choose the energy plan you want – although given the context, our experts would suggest you pay extra attention to how stable your potential new suppliers are before you make your choice. This switch will not cost you any exit fees.
EDF tariffs in 2021: what can I choose from?
While, as we have said, you will be free to switch to another supplier once EDF has contacted you, you are also free to browse EDF's offers first. We suggest you take a look at them below.
The annual average costs of EDF's main tariffs
As an overview, here are the annual costs of EDF's gas and electricity plans, to give you a general idea of what an energy deal really looks like with them:
EDF's variable rate tariff
Variable tariffs imply that the price you pay depends on the current market prices, rising and falling with it proportionately. This allows you to take advantage of any decreases in price, but also makes it more difficult to predict what your monthly energy costs will be.
EDF does offer a variable tariff, but only one. Here it is, both for gas and for electricity:
EDF's fixed rate tariffs
What about fixed rate tariffs? These follow the opposite principle, meaning that monthly fees are always the same no matter what. The fixed nature of the rates usually lasts 12, 24 or 36 months. Here are EDF's fixed rate deals:
EDF's prepayment tariffs
EDF offers several prepayment tariffs. These energy plans allow you to set the amount you'll be paying, for a specific amount of energy. This makes it easier to keep a strict budget.
EDF's Economy 7 tariffs
Economy 7 tariffs give the customer two different rates, the day rate and the night rate, which correspond to an on-peak and off-peak time period respectively. This means that if you are flexible with your energy consumption habits, you can take advantage of the E7 system and pay the majority of your energy consumption at the lower rate. Here are EDF's E7 rates:
What made Utility Point different?
As utility experts, we understand that each energy supplier, however, big or small, has something special and unique. So, what made Utility Point different?
As a smaller supplier, Utility Point promised a more personal approach to customer service, providing rewards that matter to customers, and rewarding loyalty. They aimed to promote simplicity in managing your energy bills, as well as providing 100% renewable energy at no extra cost. Something that not every smaller supplier can offer.
Who were Utility Point?
Based in the picturesque coastal town of Poole in Dorset, Utility Point was a relative newcomer to the energy industry. Its customer base was still relatively modest (exact numbers have yet to be divulged, though its website numbers customers in the thousands). However, with renewable energy and customer-focused rewards, it hoped to stand shoulder to shoulder with larger suppliers by rewarding loyalty and simplifying customers' energy supplies.
Who owned Utility Point?
Utility Point was an independent supplier, previously known as Washington Energy Ltd. The company directors were Ben Bolt, John Bolt, Stephen Calland and Simon Yarwood.
Were Utility Point any good?
If you had spent years with the "Big 6" and never felt rewarded for your loyalty, Utility Point's offer would likely have resonated with you. But were they a good supplier?
Utility Point had some of the best-priced energy tariffs on the market combined with renewable energy and very attractive rewards and referral schemes. Although all of their tariffs incurred an early exit fee. Although customer reviews were mixed, there was a lot to recommend this small supplier.
Of course, the Papernest team understand that every energy consumer is looking for something different in a supplier. As such, it's important to measure their performance in all the areas that matter the most to energy consumers.
Utility Point: what services did they offer?
Aside from their energy tariffs, did Utility Point offer any other service that may have been of value to new customers? As a smaller supplier, Utility Point did not offer broadband or boiler cover deals like its larger counterparts often do. But it did offer some impressive extras.
Utility Point rewards
Aside from low prices, Utility Point also offered an impressive rewards scheme that benefitted customers. This free benefits programme was completely free and offered discounts of up to 60% on a range of high street brands including:
Sainsbury's
Wickes DIY
Boots
Debenhams
The Body Shop
Halfords
ASDA
Argos
Samsung
Wilko
and more
You could use these discounts as often as you like and you would never be charged for this service as long as you remained a Utility Point customer.
Did Utility Point do business tariffs?
Like most smaller energy suppliers, Utility Point did not offer any business tariffs.
Did Utility Point have smart meters? What smart meters did they offer?
Unfortunately, Utility Point did not offer nor support smart meters. If you already had a smart meter, you would still have been able switch to Utility Point. However, your meter would revert to behaving like a standard credit meter. However, you would still be able to get better meter reads and better visibility of your spending via your In-Home-Display device.
How to apply for the Warm Home Discount with Utility Point
Smaller suppliers do not typically support the Warm Home Discount, and unlike their larger counterparts they are not legally required to. However, Utility Point did offer this scheme voluntarily, so that vulnerable energy consumers could benefit from even greater savings on their energy.
The Warm Home Discount is a government initiative facilitated by energy suppliers. It offers a flat £140 discount on energy between the months of September and March when the weather is coldest. You may be eligible for this discount if you are a UK pensioner (core group) or claiming certain income-related benefits (broader group).
You can check your eligibility and make an application by clicking this link.
Utility Point customer reviews: What did their customers say?
At Papernest, we appreciate that low prices aren't the only thing that energy consumers look for in a new supplier. They also need to know that they'll get the level of support and customer service that they expect. We also understand that the best way to measure this is to see what real customers say about the brand.
Utility Point's Trustpilot page was something of a mixed bag. They had a total of 9.652 reviews, and an aggregate customer score of 3.3 out of 5. This put them squarely in the middle of the "Average" band.
Of the 9,652 reviews left by customers:
5,191 (54%) were "Excellent"
1,320 (14%) were "Great"
447 (5%) were "Average"
383 (4%) were "Poor"
2,311 (24%) were "Bad"
That's a 68% majority of customers who gave Utility Point a rating of either "Great" or "Excellent".
Positive reviews focused on the excellent value for money, ease of switching to Utility Point, and great customer service from polite, patient and professional staff. Many reviewers also expressed their enthusiasm for the company's loyalty perks and referral scheme.
A number of reviewers were also very happy with the great deals they got when renewing their energy contracts.
Negative reviews, however, focused on delays getting overpayments refunded, difficulty getting in touch with customer service staff, slow issue resolution, and inaccurate estimated bills.
How green was Utility Point?
Utility Point offered 100% renewable energy. However, unlike the greenest energy suppliers, it did not generate its own. All renewable energy was purchased wholesale with Guarantees of Origin (GOOs) certificates, as required by Ofgem.
It did not offer carbon-neutral or carbon offset gas.
Utility Point energy fuel mix
Although Utility Point offered 100% renewable energy, it had not disclosed how much of this came from solar, wind, hydro or biomass.
Contacting Utility Point
At Papernest, we understand the importance of being able to contact your energy supplier quickly and conveniently when you have a question or complaint.
There were two ways to contact Utility Point. If you preferred to contact them over the phone, you could call 03455 57 78 78. Lines were open from 9am – 6:30pm Monday to Friday.
If you preferred, you could also email them at help@utilitypoint.co.uk. The website did not offer a live chat feature.
Utility Point: How to pay
There were several ways to pay your Utility Point bill. The most convenient, and cheapest, was to pay by direct debit. As Utility Point did not offer smart meters, it was important to take monthly meter readings in order to ensure that the amount you paid was an accurate reflection of your usage.
If you preferred to pay monthly, you could do this by credit or debit card over the phone, online, or at your bank / post office. You could also pay by BACSor CHAPS, or by sending a cheque in the post.
How to refer a friend to Utility Point
Utility Point had a generous referral scheme. For every friend, relative or colleague you referred to the service, both you and they earned £25 each from Utility Point. And there was no limit to the number of people you can refer.
How to complain about Utility Point
If you had a complaint about Utility Point, you could register this either over the phone, or via the email address listed above. You could also send your complaint in the post to:
Utility Point Ltd.
7th Floor
Merck House
Seldown
Poole
BH15 1TW
If your complaint to an energy supplier is not resolved within 8 weeks, you can refer it to the energy ombudsman service.
Want to know more?
Call us today on 0330 818 6225.
We're available from 8am to 6pm.
Interesting in learning more about various energy suppliers in the UK? Check out these related articles below:
FAQ
Do I have a choice for my new supplier now that Utility Point has gone bust?
Not really: all of Utility Point's customers including yourself have been transferred over to EDF in bulk. As of right now, EDF is your new supplier as appointed by Ofgem. However, once the dust has settled and you have ben contacted properly by EDF, you will be able to switch suppliers to find a better deal, without paying EDF any exit fees.
Should I be doing anything at this time?
Besides taking a meter reading, which will help move along the process of setting up your new account with EDF and then choosing your own energy plan, there is nothing to be done. You are still being supplied with energy, thanks to your newly appointed supplier, and EDF will be the one to contact you to set things up, not vice-versa.
Updated on 15 Jun, 2022