The Energy Ombudsman: Who Are They & When Do You Need Them?
We compare the market to find you the perfect deal
We study all energy suppliers daily to identify the best deals custom-fitted to your needs. You just have to take your pick.
Monday to Friday – 8.30 am to 5.30 pm
papernest is rated 4.7/5 on Trustpilot
Ad
We compare the market to find you the perfect deal
We study all energy suppliers daily to identify the best deals custom-fitted to your needs. You just have to take your pick.
Monday to Friday – 8.30 am to 5.30 pm
papernest is rated 4.7/5 on Trustpilot
Ad
If you have an issue with the energy supplier, the energy ombudsman can help you to get the satisfactory resolution you deserve. Energy companies in the UK energy market usually resolve complaints and issues themselves. However, there are certain circumstances where an extra helping hand is needed because an energy consumer is not happy with the efforts made by their supplier to resolve their issue. But what exactly is the energy ombudsman? When do you need to get in touch with them? How do you contact them? And what's the procedure when submitting a complaint to them. We look at everything you need to know about the energy ombudsman service in this article.
Last update: June 2022
As you may have heard on the news, the UK energy market is currently under an immense amount of stress as a result of a global gas shortage driving up costs and putting several energy suppliers out of business. To learn more about this and stay updated on a daily basis you can read our page on the UK energy crisis.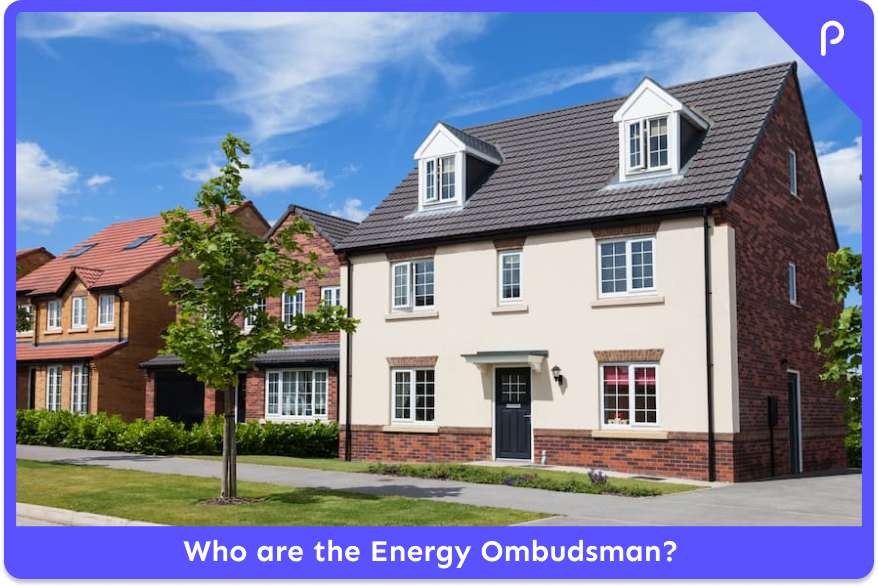 Who is the energy ombudsman?
The energy ombudsman is less of a "who" than a "what"/ It is not a job title. It is a regulatory body that protects the interests of energy consumers. It works with energy companies and the energy watchdog Ofgem to help consumers to achieve a satisfactory resolution where the energy company has proven unable to do this internally.
The energy ombudsman service was founded in 2002 to give customers a place where they could go to week independent resolution when they have an issue with their suppliers.
The energy sector isn't the only industry that's protected by the ombudsman service. It also covers a range of other sectors, such as communications and consumer finance.
If you have a dispute with your supplier and have given them an opportunity to resolve it on their own, yet they have failed to do so within 8 weeks, the energy ombudsman is your best option to get the resolution you need. In a nutshell, they aim to get you in the same position you were in before you needed to complain.
To date, the energy ombudsman service has resolved over 1.3 million complaints, and over 2,000 businesses have signed up to its service. 91,678 complaints have been resolved across 500 energy companies since 2017 alone.
Their service is completely free and impartial.
Energy ombudsman contact number
It can be extremely frustrating when you have a dispute with your energy supplier and they appear to be unable or unwilling to resolve it to your satisfaction. However, the energy ombudsman is only a phone call away.
You can call them on 0330 440 1624 to make a complaint or ask any questions you may have about the process and how they can help. Of course, we in the Papernest team will do our best to answer any questions you may have here first.
Phone lines are open Monday to Friday 8am until 8pm and Saturday 9am until 1pm. The ombudsman's phone lines are closed on Sunday and Bank Holidays.
Alternatively, you can submit a complaint or make an enquiry via email at enquiry@ombudsman-services.org. If you prefer to send a complaint in the post, you can send it to:
Ombudsman Services: Energy
P.O. Box 966
Warrington
WA4 9DF
Energy ombudsman login
You can also submit a complaint via the Ombudsman's website. You'll be invited to create an account. Once you have done this you will be able to check on the status of your complaint. You can login or create a new account by clicking here.
Are there energy ombudsman reviews?
The energy ombudsman is a non-profit organisation, not a private company. Nonetheless, you can still see reviews from energy consumers that have used the service via Trustpilot. Be advises, however, that the site lumps communications and energy ombudsman services into the same page, so make sure that the reviews you read pertain to energy.
What can the energy ombudsman do?
We've looked at the function of the energy ombudsman and how to get in touch with them. But what exactly can they do to help when you have an issue with your energy supplier?
The energy ombudsman's primary job is to resolve the complaints of energy consumers. But they also work with energy companies, to ensure that they can deliver the best possible standard of service to their customers.
Because they are in a unique position to understand common customer complaints and disputes, their insights are invaluable to energy companies that are passionate about improving their standard of customer service.
Possible resolutions
There are a number of possible resolutions that the energy ombudsman may be able to help you reach with your energy supplier.
These may include:
A formal apology
An explanation of what went wrong and why
Specific action to correct your problem.
A financial award (subject to a £10,000 limit).
Recommendations to your energy supplier that will avoid similar problems happening to you and other energy consumers.
Energy ombudsman and water
Issues with the water provider in your area are generally referred to the Consumer Council for Water. However, if this body is not able to resolve your complaint to your satisfaction, the energy ombudsman may be able to intervene on your behalf.
The process of submitting a complaint to energy ombudsman
There is a specific procedure that you'll need to adhere to when making a complain to the energy ombudsman. They have a set of rules that decide which complaints they can and cannot accept for review. The first thing they'll do is use these rules to assess your complaint to see whether or not they can help.
Adhering to the right procedure can ensure that your complaint is dealt with effectively.
When you can complain
It's important to note that you cannot forward your complaint until you have first tried to resolve your issue with your energy supplier directly. You need to submit a formal complaint to your supplier. This must include your name, address, customer reference number and a description of the issue.
You should give your supplier 8 weeks to resolve this issue to your satisfaction. You can only refer the matter to the energy ombudsman if they have failed to resolve your issue within this timeframe.
You must complain to the ombudsman within 12 months of your supplier notifying with you of a decision that you are not happy with.
How to complain
Once 8 weeks have elapsed, you can then log your complaint with the ombudsman service. This can be made over the phone, via email, in writing, or by creating an account on the ombudsman's website.
You will be invited to submit evidence to support your claim.
Within this time, your supplier may send you what is known as a "deadlock letter". This normally contains a final offer and the ombudsman's details. If you decide that this offer is not satisfactory, you can contact the ombudsman.
Before you make a complaint
Before submitting your complaint, it's important to ensure that you have as much evidence to support your complaint as possible. This will help the ombudsman to understand the extent of the issue and help you achieve a satisfactory resolution faster.
This might include:
Dates when the issue was first noticed and when the complaint was made to the supplier
Copies of any emails and letters or details of phone calls. Mention dates, times and the names of customer service / management staff that you spoke to.
Any other evidence that you feel might help to illustrate the nature of your complaint.
Making the complaint
Once you've made your complaint, the ombudsman will make a full assessment of the case. Provided, of course, that it's the kind of case they can help with. More on that later. The ombudsman has to help make a fair and reasonable decision. In order to do this, they will look at:
Your and your supplier's sides of the story.
Any relevant regulations or laws.
The accepted parameters of good industry practice.
There is no set time for this assessment, and complex cases may take longer to resolve.
Resolving the complaint
The ombudsman will then contact you and your supplier with a proposed resolution. If you accept this resolution, your supplier is obliged to comply with it.
What if you're not happy with the ombudsman's decision?
If you reject the ombudsman's final decision regarding a resolution, you may have to direct your complaint elsewhere. For instance, you may need to go through the civil courts (such as small claims court).
What is Ofgem's role in gas and electricity complaints?
The energy ombudsman is not a regulator or watchdog. However, it does work with the energy watchdog Ofgem to ensure that they provide a fair and effective service for energy consumers.
When can Ofgem get involved?
Ofgem doesn't get directly involved in energy complaints. It defers all matters pertaining to customer complaints to the energy ombudsman. However, it does collect information from a wide variety of sources, monitoring the energy market closely to ensure that suppliers comply with the law and industry regulations. Where suppliers fail to do this, Ofgem takes direct action against them.
They also publish data to help energy consumers to see who is and isn't compliant.
What's more, the Papernest team can also help you avoid getting into a situation where you need to complain by recommending a supplier that combines great rates with outstanding customer service.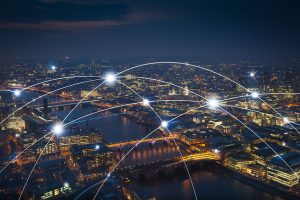 Common complaints in the energy sector
You may wonder whether your complaint warrants escalation to the energy ombudsman, or whether other energy consumers also have the same issues. Here we'll look at some common complaints within the industry, and whether or not they can be escalated to the energy ombudsman.
Common questions about complaining about your energy supplier
When it comes to making a complaint to or about your energy supplier, they broadly fall into two camps:
What complaints can the ombudsman handle?
The energy ombudsman typically handles complaints pertaining to:
Bills and payments
Poor customer service and inability to action requests
Issues when switching suppliers such as delays or unexpected fees
Meter installation problems or delays
Mis-sold products and plans or unrequested renewals
What complaints can't the ombudsman handle?
There are specific complaints that the ombudsman's service can't review pertaining to things like Feed in Tariffs, the Green Deal or District Heating.
Let's take a closer look.
Which feed in tariff complaints can the ombudsman review?
The ombudsman doesn't typically get involved with complaints about Feed in Tariffs or renewable installations. The Department for Energy and Climate Change (DECC) and Ofgem share responsibility for these. Because energy suppliers are not directly involved on FiT applications, the ombudsman cannot intervene.
Complaints about the Green Deal
The Green Deal is a government initiative to help people make green energy installations at home, find the best way to pay for them and (in some cases) mitigate the cost with grants like the Green Homes Grant.
The ombudsman has been appointed to look into complaints about the Green Deal under the following circumstances:
A complaint with a Green Deal provider has not been resolved after 8 weeks.
A provider has not acknowledge the complaint or consumers are unable to register a complaint.
A seller or landlord has failed to disclose key information about a Green Deal plan.
However, they cannot resolve complaints where:
The issue is with consumer credit (this needs to be resolved by the financial services ombudsman).
The complaint would be better handled by Ofgem.
The issue is with an installation and needs to be addressed by the Trading Standards body.
Complaints where the Green Deal provider has gone out of business.
Complaints about District Heating
District Heating (or Communal Heating) is an alternative to using natural gas to heat your home. Contracts are set up between District Heating providers and housing associations and property developers.
The ombudsman service can investigate and mediate when District Heating customers have issues with the provider / energy supplier in question. These include:
E.ON Energy Solutions Ltd.
SSE Heat Networks Ltd.
Metropolitan King's Cross (95 degrees).
Metropolitan Infrastructure Ltd.
East London Energy Ltd (Engie).
Switch2 Energy Ltd.
The Paintworks ESCO Ltd (Vital Energi).
Energetik (Lee Valley Heat Network Operating Company Ltd).
Loka Energy Ltd.
Engie Urban Energy Ltd.
Highland Bioheat Ltd.
Veolia
ICHL (Independent Community Heating Ltd)
The ombudsman can help with any complaints pertaining to:
Bills and payments
Substandard customer service
Substandard or delayed installations
Loss of service
How the Papernest team can help
The energy ombudsman's service can be very useful when you have an issue with your energy supplier. But, needless to say, the easiest way to avoid needing to rely on their service is to choose the right supplier in the first place. The Papernest team can not only help you to find the best value tariff for your needs and usage, we can also help you to find an energy supplier with an impeccable reputation or customer service.
What's more, we can even manage your switch for you from end-to-end, so you can enjoy cheaper energy and better service sooner and 100% hassle-free.
Call our experts today on 0330 818 6225.
We're available from 8am to 6pm.
Would you like to know more about the UK energy market? Great! Check out these related articles:
FAQ

What is the energy ombudsman phone number?

You can call the energy ombudsman on 0330 440 1624 to make an enquiry or complaint. Phone lines are open Monday to Friday 8am until 8pm and Saturday 9am until 1pm.

Does the energy ombudsman handle compensation?

In some cases, the energy ombudsman may decide on a resolution that results in a financial reward. This is limited to £10,000. However, most of the time awards tend to be closer to £100.

When should I make energy ombudsman complaints?

You should only make a complaint to the energy ombudsman after you have made every reasonable attempt to allow your energy supplier to resolve the matter themselves. If they have been unable to do so for 8 weeks, or send you a "deadlock letter", your case may then be referred to the ombudsman's service.

Is the energy ombudsman a company?

The energy ombudsman is a non-profit organisation that's funded by the energy suppliers that sign up to their scheme.
Updated on 15 Jun, 2022